Shape Nursing's Future with a PhD or DNP from UCF
Whether you're seeking to become a nurse practitioner or further your nursing career in academics, advanced practice, clinical research or at the executive level, a doctoral degree in nursing from UCF will prepare you to function at the highest level.
Nurses with a doctoral degree shape the future of nursing by:
Ensuring a high-quality education for future generations of nurses by aiding in the national shortage of doctorally prepared nursing faculty,
Improving access to patient care in their communities by practicing at the highest level,
Solving some of today's most challenging healthcare problems and improving patient outcomes through clinical research, and
Making a greater impact on the health of a global community as decision-making leaders.
Why Choose UCF?
High-quality education grounded in evidence-based practice
Led by nationally recognized faculty who are experts in their field and actively engaged in innovative research
Fully online nursing PhD and post-master's DNP degree programs offering flexibility, convenience and affordability with reduced tuition costs through fee waivers for some campus-based amenities
BSN to DNP degree programs are offered in a hybrid-online format with reduced on-campus seat time
Full-time and part-time options available
Fully accredited by the Commission on Collegiate Nursing Education (CCNE)
Get a feel for graduate studies as a Non-Degree Seeking Student
---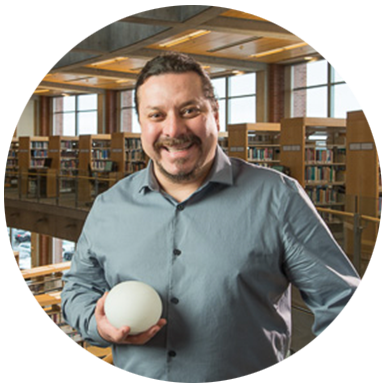 "As a nurse scientist with a passion for technology, UCF provided an opportunity for me to collaborate across disciplines including computer scientists and engineers."
Martin Schiavenato '07PhD, RN
Associate Professor, Washington State University (WSU) College of Nursing,
Affiliate Professor, WSU School of Electrical Engineering and Computer Science,
Founder of the future startup, "Little Foot Innovation"
---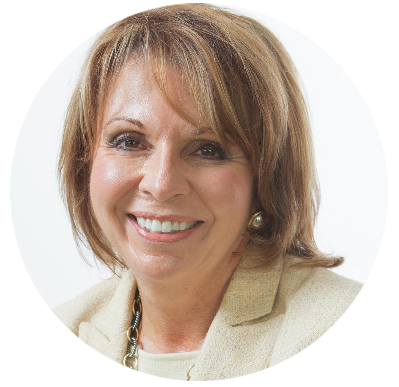 "There are many DNP programs, but only UCF has a high caliber of faculty and offers distance learning."
Cathleen Wheatley '17DNP, RN, CENP
President of Wake Forest Baptist Medical Center, and System Chief Nurse Executive and Senior Vice President of Clinical Operations for Wake Forest Baptist Health
---
Please note: In an effort to serve our students safely and efficiently, the College of Nursing is conducting all advising appointments via phone or Zoom. Once an appointment has been scheduled, students will receive a confirmation email with their Zoom advising appointment call-in details. Students should contact their advisor using the provided Zoom web link or call-in number at their scheduled appointment time. Please continue to monitor the university's Coronavirus (COVID-19) website for updates.
---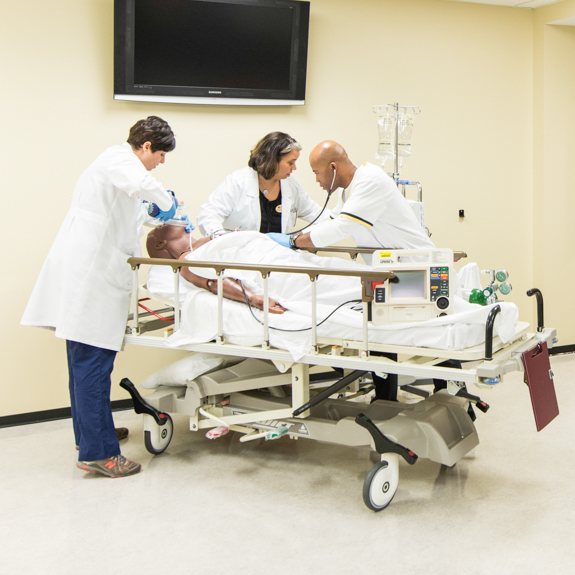 Learn from Leading Experts

Our faculty include national fellows, endowed chairs and advanced certified healthcare simulation educators who are actively engaged in innovative research.
DNP Program Objectives
Critically analyze complex clinical situations and practice systems.
Assume leadership roles in the development of clinical practice models, health policy and standards of care.
Develop practice models that support diagnostic reasoning skills and clinical judgment through the use of evidence-based practice.
Analyze the social, economic, political, epidemiological and other scientific data to improve individual, aggregate and population health.
Demonstrate information fluency and advanced communication skills to lead quality and safety improvement initiatives to improve patient care and healthcare systems.
Design, implement, and evaluate comprehensive care models for populations and/or systems and disseminate findings.
PhD Program Objectives
Conduct research to generate a body of knowledge and test theories that advance nursing science.
Develop a program of scholarship that integrates research, teaching, leadership, and service to the profession.
Contribute to interdisciplinary solutions that advance healthcare in a global society.
Access to Excellence
Renowned UCF Faculty. Esteemed UCF Degrees. Options Designed for You.