Summer 2023 Celebrations
Congratulations on your nursing degree or graduate certificate from the UCF College of Nursing! We are so proud of you and you should be proud, too. You've earned the title of Knight nurse, joining a community of more than 14,000 alumni. It's time now to celebrate. Thank your family, friends and mentors. Congratulate your peers, and receive encouragement for the next step in your career.
Most importantly, it is time to be officially recognized as a graduate of the UCF College of Nursing.
Don't forget to tag us on Instagram, Twitter or Facebook so we can celebrate your achievement!
Recognition Ceremony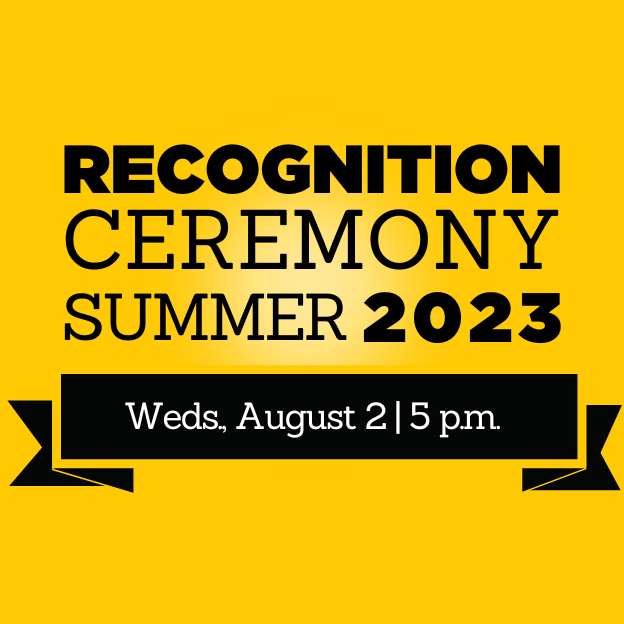 Wednesday, August 2, 2023
5 p.m. ET
Join us for a time-honored tradition. Separate from UCF commencement, the College of Nursing Recognition Ceremony celebrates the passage of undergraduate students into the nursing profession, and honors the achievement of all of our graduate nursing students.
---
Commencement
More than a ceremony, commencement is an important milestone in the lives of Knight nurses and the loved ones who have supported them throughout their educational journey.
---
Class Gift Campaign
UCF students, led by 4EVER KNIGHTS, are coming together to pay it forward and give back where they can, when they can. As students, they know every donation is a sacrifice. If you're able, join fellow soon to be grads in trying to lighten the load for a future Knight. Support a College of Nursing fund, Knights Helping Knights pantry, the Student Emergency Fund and more – you choose. Students who make a class gift of $20.23 will receive a green thank you graduation cord to commemorate the occasion. Graduates can pick up their green cords at Regalia Distribution.