Post-Master's Online Nursing Doctoral Degree
Preparing Healthcare Executives
UCF's online Nurse Executive Doctor of Nursing Practice (DNP) is a dynamic and engaging academic curriculum that prepares students for executive leadership and decision-making at the highest level by examining practice innovations and outcomes. The Nurse Executive DNP track extends and enhances the knowledge, skill and performance of healthcare system leaders in a wide variety of clinical and administrative environments.
The DNP Nurse Executive track meets the unique needs and taps the talent of nurse executives through experiential learning and leadership projects in a team-centered environment. It provides enrolled executives and managers the opportunity to interact with prominent healthcare experts who address emergent and challenging issues for nurse leaders, and encourages networking with colleagues across local, state and national healthcare and policy organizations.
No GRE requirement
| | |
| --- | --- |
| Deadlines: | Apply by May 1 for Fall and Sept. 1 for Spring |
| Program Length: | Part-time (9 semesters) |
| Program Type: | Online with intensives |
| Credit Hours: | 42 |
| Clinical Hours: | 1,000 * |
*A total of 1,000 clinical hours are required to award the DNP degree. Some clinical hours are transferred in from prior MSN coursework. 730 clinical hours are fulfilled during the DNP coursework. Additional credit hours could be required to satisfy the clinical hours requirement, depends on prior MSN curriculum. See Plan of Study and Verification of Clinical Hours Form.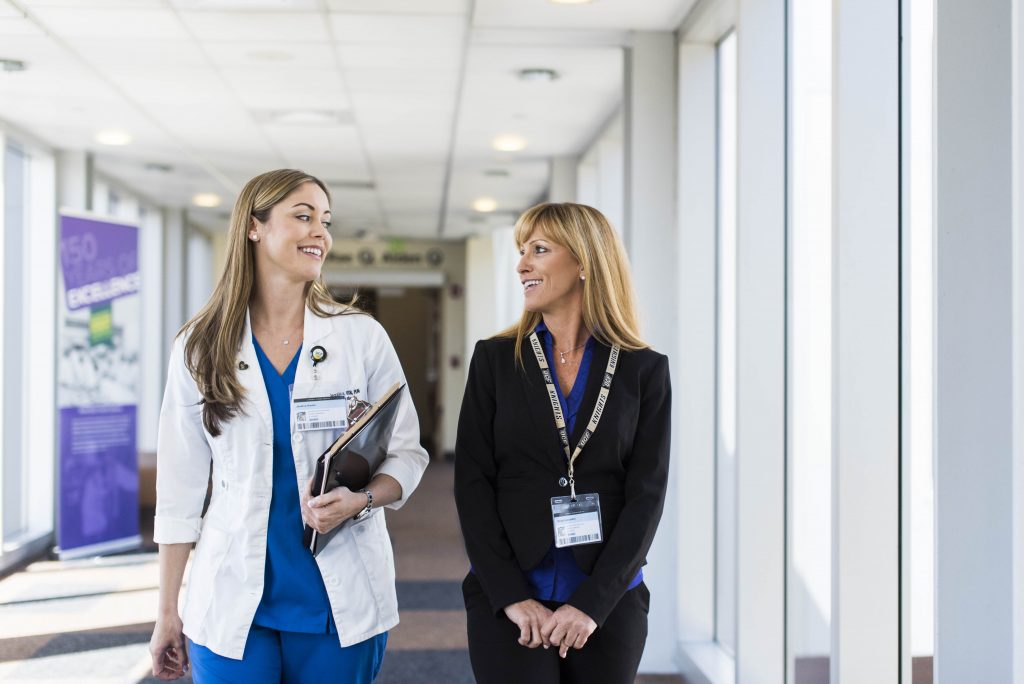 High Quality. Low Cost.
Expertise of nationally recognized faculty.
Convenience and flexibility of UCF Online.

Now at a lower cost with reduced tuition through fee waivers for some campus-based amenities.
Distinguished UCF Faculty. Esteemed UCF Degree.
Options Designed for Working Professionals Like You.
---
Is this program for me?
To apply to this program, you will need to meet the following:
You fulfill the general UCF graduate admissions requirements (see Admissions section of the UCF Graduate Catalog).
You have an MSN degree from a regionally accredited institution. (MSN in Leadership & Management is preferred, but applicants with MS or MSN in field other than Leadership & Management will also be considered.)
You are a licensed RN in the State of Florida if taking clinical and practice coursework in Florida healthcare agencies and institutions. (Distance learners must be licensed in state or country in which they will practice.)
Please note: 
Online programs do not meet immigration requirements for students holding an F1 or J1 Visa to maintain status. If you have questions, please contact UCF Global at
global.ucf.edu
or call 407-823-2337.
What can I expect from the curriculum?
This track has a dynamic and engaging academic curriculum that prepares the nurse executive for the multiple dimensions of administrative responsibilities within varied healthcare environments. The Executive Nurse DNP track extends and enhances the knowledge, skill and performance of healthcare system leaders in a wide variety of clinical and administrative environments.
Students will take course work corresponding to the eight DNP essential competencies delineated by the American Association of Colleges of Nursing (AACN).
Is the program fully online?
Didactic instruction is fully online and provided in an asynchronous format. However, the program does require on-campus participation in a DNP Intensive twice per year.
Can I pursue this online degree program from outside of Florida?
Yes, you may pursue this UCF College of Nursing online program as long as you will be physically located in a Nurse Licensure Compact (NLC) state for the duration of your education.
UCF College of Nursing faculty are authorized to teach in NLC states. Due to nursing education restrictions imposed by non-NLC states, UCF is unable to offer courses, clinicals, or other educational services regardless of modality within non-NLC states. Should you be physically located within a non-NLC state for more than a vacation or brief visit, regardless of your legal state of residence or the type of license you have, you will be unable to apply or continue your nursing degree program at the UCF College of Nursing. This includes, but is not limited to, students accepting traveling nurse positions in a non-Nurse Licensure Compact state. Although Colorado is a NLC state, the UCF College of Nursing cannot enroll students who will complete clinical practice hours there due to Colorado statute requirements for worker's compensation insurance coverage.
UCF is also an approved institution of the National Council for State Authorization Reciprocity Agreement (NC-SARA). Membership in NC-SARA requires the university to disclose information regarding state licensing and certification requirements for the selected program of study when licensing and/or certification are a requirement to practice in the profession after graduation.
While licensure or certification may be available in this field of study, this program does not lead to such licensure or certification upon graduation. The professional preparation you receive in our program may still assist you in such pursuits; however, we are unable to confirm the specific licensure and certification requirements of each state, territory, or foreign entity in which professional credentialing may be possible. If you intend to pursue such credentialing in your state or elsewhere, we advise you to contact the applicable state credentialing authority to familiarize yourself with its specific requirements and determine if our program meets its academic criteria.
You are welcome to contact the College of Nursing's Assistant Dean of Students with questions in this regard, and we will do our best to assist you in your career planning.
What is the DNP Intensive?
The DNP Intensive is a required on-campus two-day event in both the fall and spring semesters. Students will participate in enhanced learning opportunities related to individual courses as well as program specific competency education. It is intended to facilitate interaction with course faculty, program advisors and university-related services. In addition, there are opportunities for professional networking and continuing education credits associated with regional, national and international experts
Does UCF College of Nursing provide me with a practice site?
No, students admitted to the UCF College of Nursing Executive DNP program are required to identify a practice site and an appropriate institutional sponsor for that site. The academically supervised practice hours must be related to practice, not academic preparation. Therefore, practice hours cannot be related to the role of a nurse educator in an academic setting. Typically practice hours are completed in the student's place of employment, provided an affiliation agreement is in place or can be secured.
How do I know if an affiliation agreement is in place?
UCF College of Nursing maintains many affiliation agreements throughout the State of Florida. Please first check with your organization to determine if an affiliation agreement is in place.
If one is not in place or if you reside outside of Florida, please contact the Graduate Program offices at the UCF College of Nursing at 407-823-2744 immediately upon notification of admission to the Executive DNP program. Students may not complete practice hours without a UCF affiliation agreement in place prior to the start of the practice hours.
How do I find a sponsor for my practice hours?
Practice hours for the Executive DNP are typically accrued by a student working independently in his or her organization related to course objectives and/or the DNP project. Students are asked to identify a sponsor within that organization to coach, mentor and guide the student related to those activities. It is not necessary for the sponsor to have a doctorate or be a nurse. Instead, the student is asked to seek a sponsor who is best able to support the student's efforts in pursuit of the DNP degree.
Is there a full-time option?
No, there is currently not a full-time option for the Executive DNP program at UCF since students in the program are also working in a full-time position.
Graduate study requires a significant amount of dedicated time. Students are advised to set aside 3 to 4 hours per credit/per week. A part-time Plan of Study requires six credits in the fall, six credits in the spring, and three credits during the summer over the course of nine semesters
Is the GRE required?
No, the post-master's Executive DNP does not require the student to submit GRE scores.
Do I need a master's degree in nursing to apply?
No. The Executive DNP degree program at UCF College of Nursing has two options for admission:
Nurses with a Master of Science in Nursing (MSN) with a leadership and management focus, and
Nurses in another nursing specialty or nurses who have earned a master's degree in another related specialty.
For nurses with a master's degree outside of nursing, additional credits can be built into the Plan of Study to reach the 1,000-hour requirement of academically supervised practice hours to award the degree.
How are the academically supervised practice hours determined?
Students admitted to the Executive DNP track will be required to submit documentation of their academically supervised practice hours. Academically supervised practice hours are practice hours completed as part of a master's degree. Students who have completed a degree requiring advanced practice certification for practice (NP, nurse midwife, CRNA and CNS) may submit evidence of their certification. All others will be required to document the practice hours accumulated in completion of their degree, corresponding to courses listed on the transcript.
I am ready to apply. What are the next steps?
---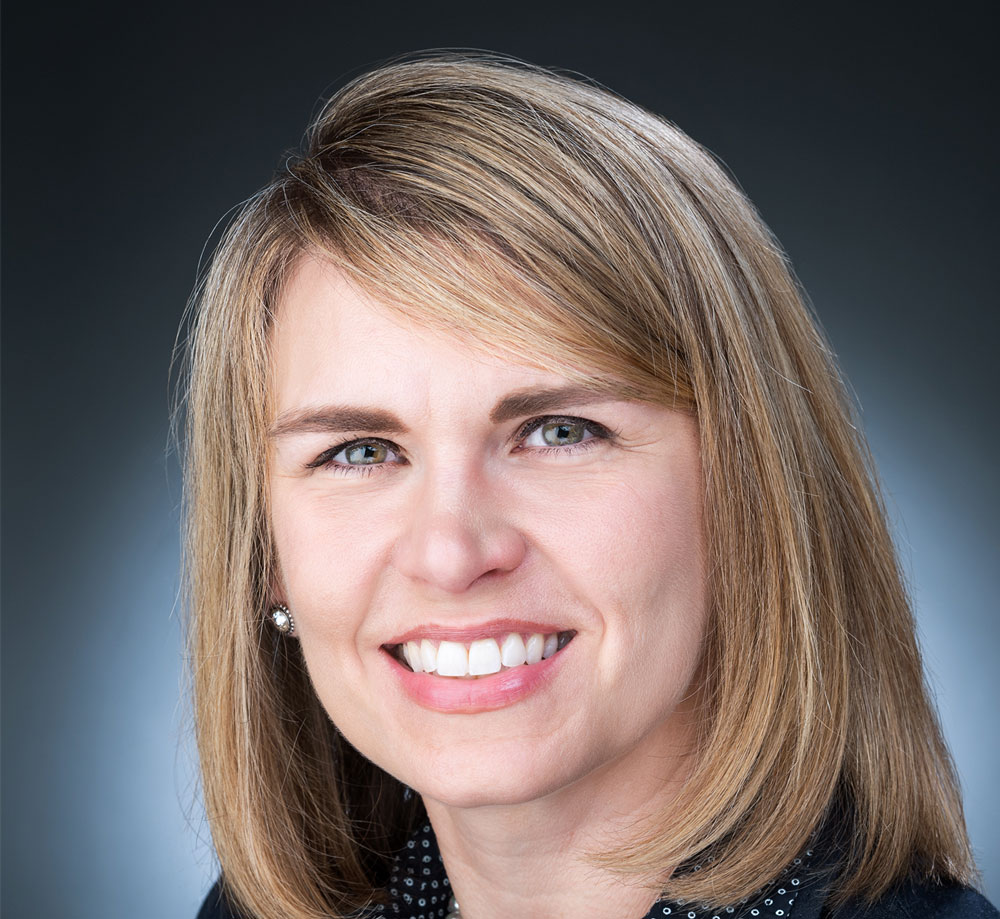 What Our Graduates Say
"UCF is committed to ensuring student success. The online format allowed me to complete my academic training while working full time as an executive."
Julie Vincent, '16DNP, MBA, RN, CENP
Vice President and Chief Clinical Officer of AdventHealth, Central Florida Division – North Region
Access to Excellence
Renowned UCF Faculty. Esteemed UCF Degrees. Options Designed for You.