UCF Programs to Add a Specialty or Certification
Learn from leading experts and gain a specialty or certification to enhance your nursing career with one of the Graduate Certificate programs at the UCF College of Nursing.
Why Choose UCF?
High-quality education grounded in evidence-based practice
Led by nationally recognized faculty who are experts in their field
Options designed for the working professional, including part-time, online and hybrid
Nationally recognized by U.S. News & World Report among the "Best Online Graduate Nursing Programs"
Fully accredited by the Commission on Collegiate Nursing Education (CCNE)
---
Find a Nursing Graduate Certificate Program
---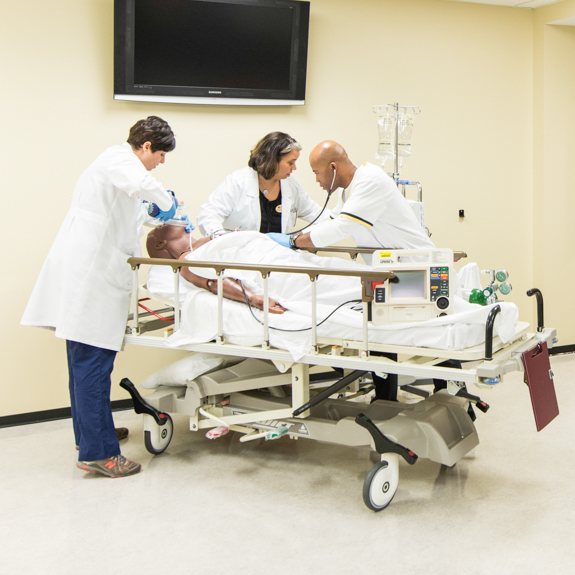 Learn from Leading Experts

Our faculty include national fellows, endowed chairs and advanced certified healthcare simulation educators who are actively engaged in innovative research.
---
Program Objectives
Nurse Educator and Nurse Practitioner Certificates
Analyze social, economic, ethical, cultural, legal, and political issues influencing nursing practice and healthcare in a global context.
Develop and implement leadership, management, and teaching strategies for the improvement of health and healthcare quality and safety.
Develop practice models of evidence-based nursing practice incorporating nursing research.
Influence health and public policy in collaboration with other disciplines to improve systems of care and health of communities.
Participate in research and disseminate research findings through presentation and publication.
Synthesize advanced knowledge from the sciences, humanities, and nursing theories to support advanced nursing practice.
Plan, evaluate and implement the delivery of healthcare using critical thinking skills in an advanced nursing role.
Healthcare Simulation Certificate
Analyze social, economic, ethical cultural legal and political issues influence nursing and health practice in a global context
Collaborate with leaders in nursing and other disciplines to improve the quality of profession healthcare practice and the outcomes of care
Develop and implement innovative applications for simulation experiences in healthcare
Evaluate models of delivery of simulation in education and healthcare settings in terms of effectiveness
Evaluate the cost benefit of the use of simulation in healthcare and education