Everything to Help Nursing Students Thrive
Gain real-world nursing experience in a state-of-the-art, internationally accredited simulation center and the hands-on learning labs in Orlando. Learn from our world-renowned faculty experts in spacious, smart classrooms.
There are also quiet study rooms and lactation privacy rooms.
The UCF College of Nursing offers a variety of spaces to learn and thrive as a student. Learn more about our nursing simulation labs, classrooms and facilities.
---
Simulation Learning Labs at the STIM Center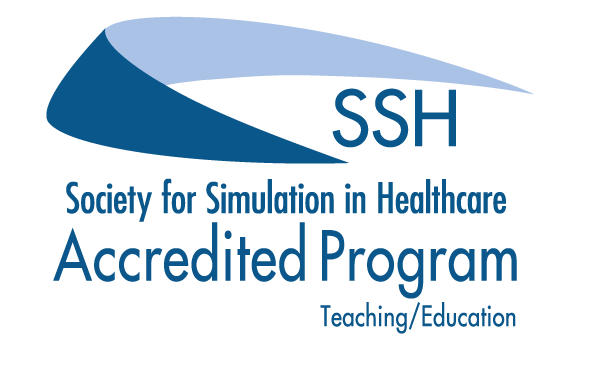 Spanning more than 1,500 square feet, the Simulation, Technology, Innovation and Modeling (STIM) Center on the main campus in Orlando is fully accredited in teaching and education by the Society for Simulation in Healthcare, and fully equipped with the latest technology to provide students with evidence-based simulation experiences and best practices.
Led by a team of simulation experts – including an advanced certified healthcare simulation operations specialist (CHSOS-A), certified healthcare simulation educators (CHSE) and some of the world's first certified advanced healthcare simulation educators (CHSE-A), the STIM Center averages more than 7,500 total contact hours annually for undergraduate and graduate activities.
Designed to mimic a hospital, the facilities at the STIM Center provide as realistic of a clinical environment as possible while providing a safe, controlled setting to foster student learning, skills development and innovative research.
The STIM Center features five simulation suites, including the Knights Nursery & Pediatric Unit and a Critical Care Lab, a nurse's station, a Pyxis automated medicine dispenser, two crash carts (adult and pediatric), the Clinical Skills (essentials) Lab, and the Andersen Assessment Lab.
The mission of the STIM Center is to provide high quality, simulation-based educational experiences, and to pioneer innovative interdisciplinary learning and research. Our vision is to be the global leader in nursing and healthcare simulation practice and research.
Interested in a career in the exciting and emerging field of healthcare simulation? UCF College of Nursing is Florida's first, and one of only a few nationwide, to offer an innovative online graduate program in Healthcare Simulation.
Read the Latest Simulation & Technology News
Simulation Suites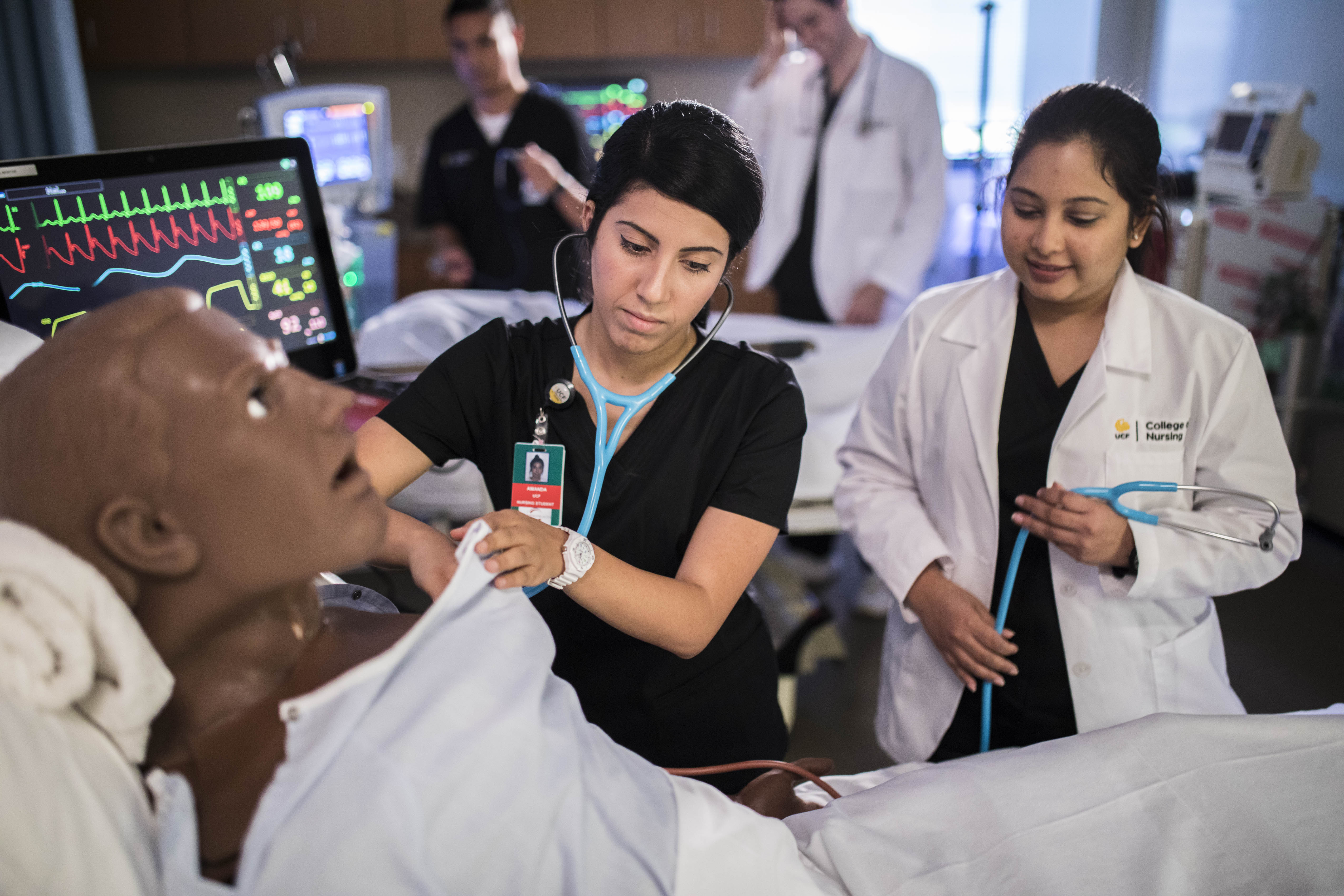 Within each simulation suite is a highly responsive 'patient' (high-fidelity manikin), some of which can sweat and even dilate their eyes – all controlled by simulation facilitators from a remote location.
One of the suites is the Knights Nursery & Pediatric Unit, which features several specialized manikins to allow students to learn to care for neonatal and pediatric patients. An 'expecting mother' is in another suite, where births can be simulated to allow students to learn and practice on all stages of labor. The Critical Care Lab, made possible by a gift from the Elizabeth Morse Genius Foundation, allows for simulated practice in a mock ICU setting.
With the latest audio-visual technology, simulation sessions can be recorded to review with students for better understanding and outcomes.
Additionally, in collaboration with the UCF Institute for Simulation and Training, the college offers a full suite of immersive Virtual Reality (VR) and Augmented Reality (AR) capabilities, including motion tracking, head-worn displays, and physiological measurement systems.
Five simulation suites fully equipped with CAE LearningSpace™ simulation center management recording and debriefing system, headwalls with compressed-air supplied oxygen and air outlet, vacuum outlet, electrical outlet and over bed light fixture with timer for pump and compressor
13'x16' room equipped with SimMom® and Newborn HAL® S3010 wireless and tetherless maternal and neonatal computer interactive simulation system; room also includes Hill-Rom Affinity II® Birthing bed, stainless steel baby bassinet, over bed table, infant scale and fetal monitor
14'x16' room equipped with Laerdal SimMan® and Laerdal 3G®
10'x16' room equipped with Laerdal 3G®
14-person debriefing room with multimedia computer and DVD projection
12-person debriefing room with multimedia computer and DVD 56" flat screen
Clinical Skills Lab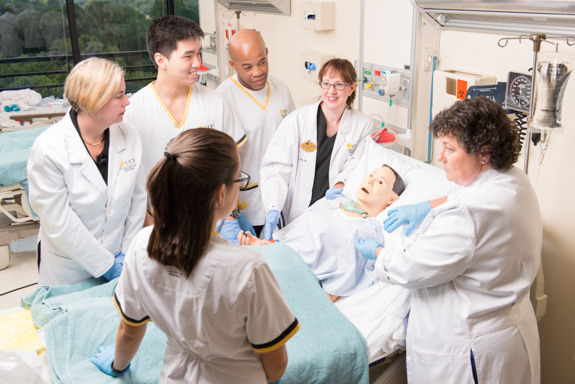 It looks like a hospital, but it is a hands-on "classroom" for undergraduate students to bridge from nursing theory learning in the classroom to real-world practice taking care of 'patients'.
Here, through instructor guidance and independent, self-directed practice, students learn skills such as basic care and mobility, principles of sterile technique, principles of medication administration, urinary catheter insertion, sterile practice and maintenance of catheters, and more.
The Clinical Skills Lab, or the essentials lab, features all of the vital equipment and low-fidelity simulation tools needed for skills building and practice.
Eight fully adjustable electric hospital beds, with bedside cabinet, over bed table, training headwall with compressed-air supplied oxygen and air outlet, vacuum outlet, electrical outlet and over bed light fixture with timer for pump and compressor
Multiple mobile passive lifts for safely transferring patients with limited mobility
Two walls with full windows overlooking a balcony with views of the surrounding area, simulating a healing environment
Eight Geri/Keri Lifeform® manikins for use in simulating realistic patient care scenarios
Electronic Health Record (EHR) system to encourage students to synthesize, integrate and develop critical thinking skills
Andersen Assessment Lab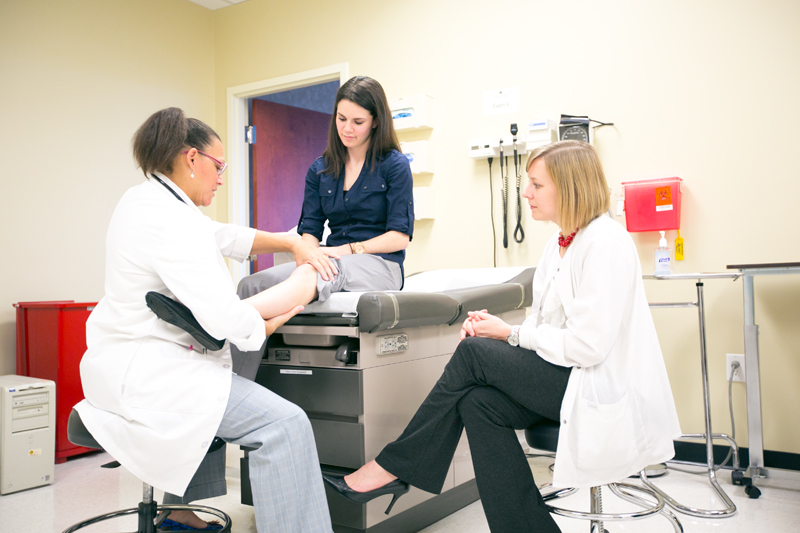 Created thanks to the generous support of the Martin Andersen-Gracia Andersen Foundation, the Andersen Assessment Lab houses exam beds, specialized training tools and technology needed to fulfill the requirements of the college's nurse practitioner programs.
Here you will meet Sam II – a low-fidelity manikin used to test your understanding of cardiac and valvular anomalies. The adjacent room is equipped with the necessary equipment for patient examinations and clinic evaluations, as well as video equipment for the recorded exam.
Six ward-style patient exam rooms
Two private patient exam rooms used for testing or privacy
One private patient exam room with DVD recording capability accessible from hallway or assessment lab
Each patient exam room contains Ritter® Manual Exam table, adjustable lift stool, mayo stand, and Welch Allyn Integrated Diagnostic System with MacroView® otoscope and PanOptic® Ophthalmoscope
12-person debriefing room with multimedia computer and DVD projection
Each exam table stocked with supplies for full head-to-toe assessment
---
Smart Classrooms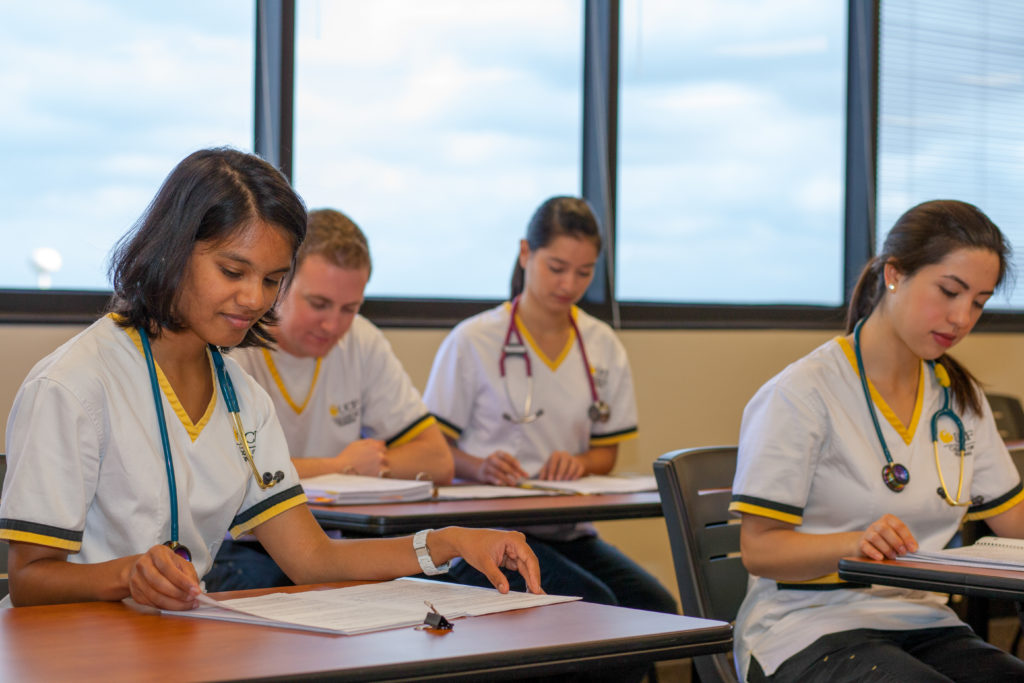 Not the stuffy rooms found in other colleges, our modern smart-classrooms for nursing students are designed for maximum comfort and minimum interference with the latest technology inside and peaceful blue sky and tree-lined views outside.
---
Study Areas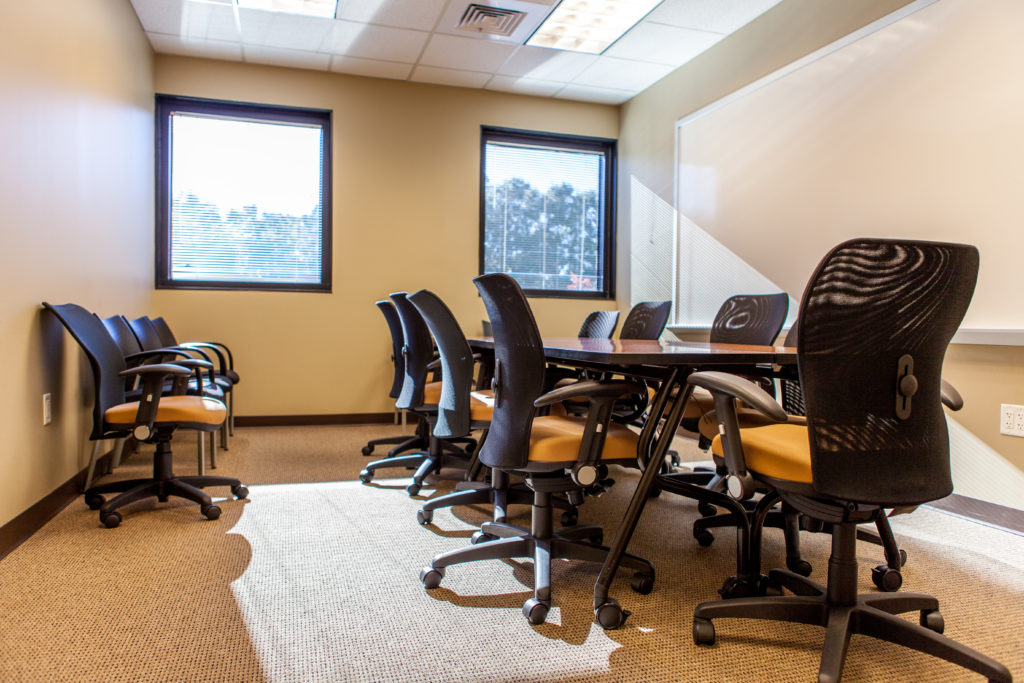 Nursing students have access to a computer lab and student lounge on the 3rd floor of the College of Nursing building as well as a small study area on the 6th floor. Additionally, students may reserve one of the small group study rooms.
---
Lactation Privacy Rooms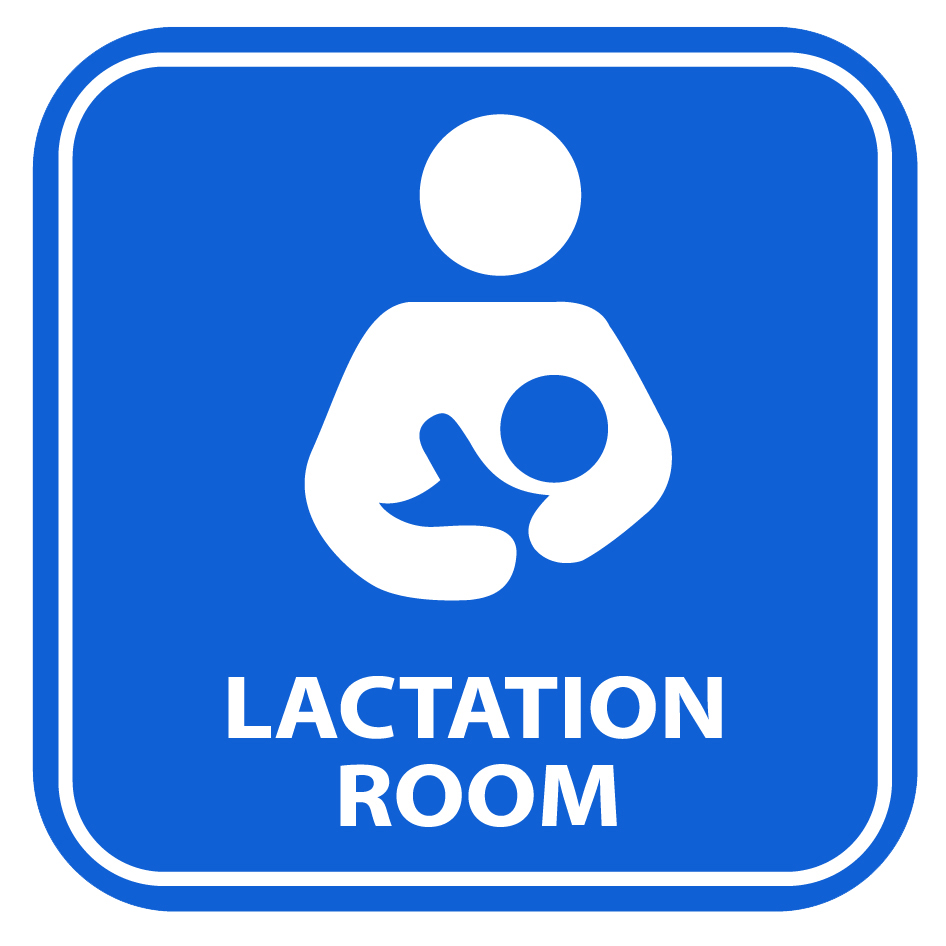 To support the needs of breastfeeding mothers, and ease the transition back to work or school, UCF has several lactation privacy rooms available on campus.
UCF Main Campus Locations: