Post-Bachelor's, Hybrid-Online FNP DNP Degree
UCF's hybrid-online Family Nurse Practitioner Doctor of Nursing Practice (DNP) program prepares nurses for advanced primary care practice across the lifespan — from children to adult.
Family Nurse Practitioners (FNPs) diagnose and manage self-limiting and chronic conditions and emphasize health promotion and disease prevention. Their services include, but are not limited to: ordering, conducting and interpreting diagnostic and laboratory tests; prescribing pharmacological agents and non-pharmacological therapies; and teaching and counseling.
The DNP curriculum prepares nurses at the highest level of practice for the current healthcare environment based on a strong scientific foundation for practice; flexibility and emphasis on evidence-based practice, leadership, and organizational analysis; and analysis of the DNP project.
Students will take course work corresponding to the eight DNP essential competencies delineated by the American Association of Colleges of Nursing (AACN).
| | |
| --- | --- |
| Deadlines: | Apply annually by Feb. 1 for Fall |
| Program Length: | Full-time (9 semesters); Part-time (12 semesters) |
| Program Type: | Hybrid with intensives twice a year |
| Credit Hours: | 74 |
| Clinical Hours: | 1,020 |

of recent UCF nurse practitioner students passed the national certification exam.
---
Is this program for me?
To apply to this program, you will need to meet the following:
You fulfill the general UCF graduate admissions requirements (see Admissions section of the UCF Graduate Catalog).
You have a BSN degree from a regionally accredited institution and the nursing program must be accredited either by CCNE or ACEN. (RNs with Non-Nursing Bachelor's degree can apply, but must take prerequisites).
You have completed and passed an undergraduate statistics course.
You are a licensed RN in the State of Florida. (Out of state applicants must be eligible for RN license in Florida and must obtain RN license to begin clinical courses.)
What is the DNP Intensive?
The DNP Intensive is a required on-campus two-day event in both the fall and spring semesters. Students will participate in enhanced learning opportunities related to individual courses as well as program specific competency education. It is intended to facilitate interaction with course faculty, program advisors and university-related services. In addition, there are opportunities for professional networking and continuing education credits associated with regional, national and international experts.
What's the difference between a family nurse practitioner and an acute care nurse practitioner?
The biggest difference is the type of patient you will care for and where you will care for them.
Family nurse practitioners care for patients with acute, chronic and complex conditions across the lifespan – from children to adults; whereas Adult-Gerontology Primary Care Nurse Practitioners focus on patients 13 years and older. FNPs are educated in a variety of settings, including clinics, physicians' offices, skilled nursing facilities, hospices and private practices.
Family nurse practitioners (FNPs) and adult-gerontology primary care nurse practitioners (AGPCNPs) do not complete clinical rotations in a hospital setting, whereas adult-gerontology acute care nurse practitioners (AGACNPs) complete clinical rotations in a hospital or acute care setting.
Acute care nurse practitioners care for patients with acute and/or critical conditions with chronic or episodic illnesses and/or with acute medical needs, focusing on patients 18 years and older. AGACNPs practice in settings such as clinics, physicians' offices, hospitals, skilled nursing facilities, hospices and private practices. The AGACNP is uniquely qualified to provide specific healthcare functions to acutely and chronically ill hospitalized patients who may be physiologically unstable, technologically dependent and highly vulnerable to complications.
FNPs, AGPCNPs and AGACNPs are graduate-educated, nationally certified and state licensed advanced practice registered nurses (APRNs). Graduates from these programs at UCF are eligible for national certification. See additional information regarding certification and licensure in the FAQs below.
Are courses online, live, or mixed mode?
UCF College of Nursing's FNP DNP degree program is offered in a mixed mode format with reduced on-campus seat time.
DNP students are required to attend on an on-campus intensive once in the fall semester and once in the spring semester. The intensive is a consecutive two-day live lecture format, which is held on two back-to-back days once during the semester.
Lab courses (NGR 5003L, 6063L) are offered live and require some on-campus attendance.
Clinical courses require attendance at a one- or two-day per semester simulation workshop.
Nurse practitioner didactic courses require on-campus attendance on a bi-weekly basis.
Examination reviews, focused on preparation for board certification, are provided live on-campus. While optional, they are highly recommended.
All on-campus requirements are subject to change. Dates are sent out as far in advanced as possible so students can plan their work and other schedules accordingly.
Do I have to find my own clinical sites and preceptors?
Can I work while I am in the program?
The program is quite rigorous and requires students to make serious decisions about commitments that extend beyond graduate school.
Students in the nurse practitioner track programs should plan to reduce their work hours to accommodate program demands. Full-time students should strongly consider working on a part-time basis only; part-time students may also require a reduction in work hours, particularly once clinical coursework begins.
Considering the essential balance between work and the academic demands of these programs will allow the best opportunity for student success.
How many hours per week am I in clinical?
Each credit hour of study equates to 60 patient-contact hours in the clinical setting. Thus, a 3-credit hour clinical course equates to 180 patient-contact hours in the clinical setting.
Can I complete the program outside of UCF's service area?
No. The program cannot be completed out of UCF's service area in greater Central Florida, which includes Orange, Seminole, Volusia, Lake, Brevard, Osceola, Flagler, Northern Indian River, and Marion counties.
Will I be eligible for FNP national certification?
The Family Nurse Practitioner (FNP) programs are accredited nationally by the Commission of Collegiate Nursing Education and meet the educational eligibility criteria for national certification, which is a requirement for obtaining the license to practice in the state of Florida as a Family Nurse Practitioner (FNP).
Graduates of UCF's FNP Post-Bachelor's DNP or FNP Post-Master's Certificate program are eligible to sit for the Family Nurse Practitioner (FNP) National Board Certification Examination offered by the American Academy of Nurse Practitioners Certification Board or the American Nurses Credentialing Center. Passing either of these certification exams meets the requirements for nurse practitioner board certification nationwide and the license requirements for the state of Florida.
UCF is an approved institution of the National Council for State Authorization Reciprocity Agreement (NC-SARA). Membership in NC-SARA requires the university to disclose information regarding state licensing and certification requirements for the selected program of study when licensing and/or certification are a requirement to practice in the profession after graduation.
We are unable to confirm the educational and licensure requirements of other states, territories, or foreign entities. If you intend to pursue such credentialing in your state or elsewhere, we advise you to contact the applicable credentialing authority to familiarize yourself with its specific requirements for licensure and determine if our program meets its eligibility criteria.
You are welcome to contact the College of Nursing's Assistant Dean of Students with questions in this regard, and we will do our best to assist you in your career planning.
I am ready to apply. What are the next steps?
---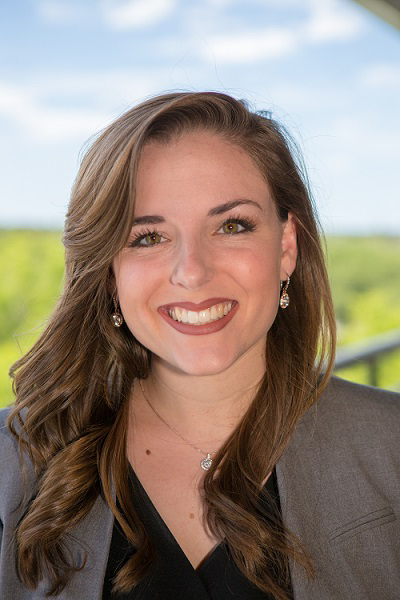 Meet DNP Student Shannon
"From the caliber of faculty and the vast research opportunities to the expansive clinical experiences, I have no doubt that I will be fully prepared for my future role."
Access to Excellence
Renowned UCF Faculty. Esteemed UCF Degrees. Options Designed for You.