View Story Archive
COVID-19 Health tips from experts at UCF's Academic Health Sciences Center: Click here.
UCF Nursing Magazine
Volume 15, published December 2020
View Past Issues of UCF Nursing Magazine
UCF Nursing Social Streams
Check out the upcoming information sessions on the Bachelor of Science in @UCF_Nursing and learn about the unique admission requirements for each BSN program track. https://t.co/eZGqCH8ip5
For #WomensHistoryMonth, UCF is honoring 31 faculty members throughout the month for their impact on students and the campus community.
Today we are celebrating Dr. Mindi Anderson 👏, a #healthcare #simulation expert and a trusted mentor to #nursing students and ...
🎉 Congratulations to Dr. Mindi Anderson on being named a @UCF 2021 #WomensHistoryMonth honoree👏
Read more ➡️
2021 Women's History Month Honorees

Sponsored by LIFE@UCF Each March, Faculty Excellence honors 31 women for their impact on students and UCF's campus community. This year, as we continue to charge on during a pandemic, our women faculty have not wavered in their commitments as mentors, role models, friends, researchers and teachers. This blog post…


#NursesInspireNurses #SoProud

https://twitter.com/UCFAcademics/status/1366766776634269700
⌛️ One day left to register for this ⬇️ online #healthcare #simulation #professionaldevelopment opportunity
🔗Details and registration: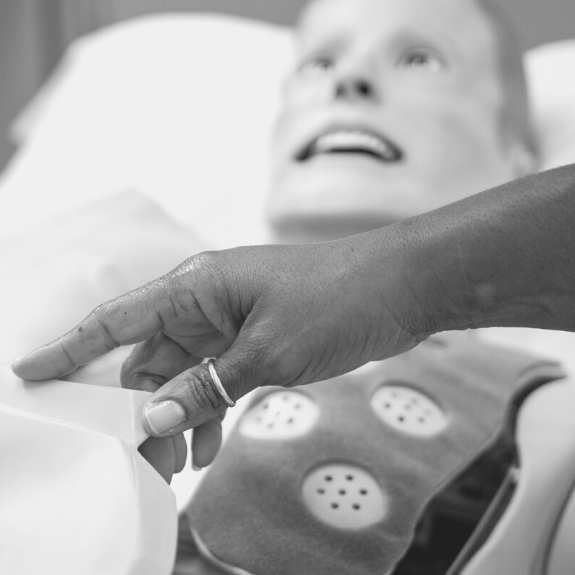 CHSE Blueprint Review Course - UCF College of Nursing
Online Certified Healthcare Simulation Educator (CHSE) Blueprint Review Course on March 5 led by UCF's healthcare simulation experts.
@SSHorg
https://twitter.com/UCF_Nursing/status/1357347004305666058
👀 Look who volunteered to join us again this week to administer #covidvaccines 💉 ➡ Linda Hennig, founding associate dean of undergraduate affairs, pictured here in the center with faculty Donna Breit and Geraldine Luzincourt.
#covidvaccine #FridayShoutOut
Just a few days left to submit a research or project abstract for consideration the virtual 2021 Theta Epsilon Scholarship Day. Details ⬇️
🎉🙌 Congratulations to Kimberly Bogers '18BSN and Sara (Ponte) Piscitello '13BSN who were just named by @UCFALUMNI among the 30 Under 30 Award Winners for 2021! 🏆

UCF Names 30 Under 30 Alumni Award Winners | University of Central Florida News

UCF Names 30 Under 30 Alumni Award Winners | Read more about UCF Alumni, Colleges & Campus News, Orlando and Central Florida news.


#KnightNurses #UCFNursing #UCF30Under30
Photos from UCF College of Nursing's post
Another week in the history books as our nursing students continue to help administer the COVID-19 vaccine from Daytona to Cocoa to Orlando where Kate Dorminy, internship experiences coordinator, was able to give her mom the vaccine! 💉💛🖤
We are ...
Hundreds of UCF nursing students help administer COVID-19 vaccines
Hundreds of UCF nursing students help administer COVID-19 vaccines
Hundreds of student nurses from the University of Central Florida are stepping up to help give out vaccines.
UCF Nursing Students Administer COVID-19 Vaccine
Caring for our community 🖤💛
200 UCF College of Nursing students are administering the COVID-19 vaccine to eligible members across Central Florida.
We're proud to be joining the American Association of Colleges of Nursing in the national effort involving nursing ...
Scholarship Helps BSN Student Fulfill Purpose
"Understanding the impact that nurses made to both Marlie and my brother inspires me everyday...I hope to be able to help kids like (them) in the future." - Trysten Altamirano, BSN student and recipient of the In Memory of Marlie ...
Fellow Nursing UCF Alumni 🩺⚔️
Plan to attend this month's virtual meeting 👇 for an engaging conversation on diversity, inclusion and equity in organizational culture led by Barbara Thompson with the UCF Office of Diversity and Inclusion.
Tuesday, February 16
...
New #ContinuingEducation opportunity 👇
Learn from our experts to gain the knowledge and confidence to become a Certified #Healthcare #Simulation Educator (CHSE).
CHSE Blueprint Review Course
Friday, March 5
7 #CEUs | Online 💻
Space is limited. Details and registration ...
Photos from UCF College of Nursing's post
This week six senior BSN students from UCF Cocoa / Palm Bay Campus helped administer #covid19 vaccines 💉 at Health First Viera Hospital to associates, spouses and volunteers age 65 and older.
A shoutout to faculty member Nancy Duckworth for ...
Continuing Education Opportunity 👇
Thanatology veteran and UCF alumna Dr. Darcy Harris '81 will lead a timely conversation around cultivating compassion as #healthcare providers in the midst of grief.
Training in #compassion has demonstrated enhanced ability to tolerate distress, maintain ...