View Story Archive
COVID-19 Health tips from experts at UCF's Academic Health Sciences Center: Click here.
UCF Nursing Magazine
Volume 16, published November 2021
View Past Issues of UCF Nursing Magazine
UCF Nursing Social Streams
Attention @UCF_Nursing students, faculty and staff:
Please see the Hurricane Ian update from
@UCF👇 All classes, clinicals, and operations are canceled Wednesday, Sept. 28, through Friday, Sept. 3...
👋 Dean's Advisory Board members who met today, and welcome to our new members, @jasonaduprat and Marchina T. Jones.
Thank you to all of our board members for your support of @UCF_Nursing. Also a s...
1️⃣ month until this #ContinuingEd opportunity with our #simulation experts @decafwithdiaz and @MindiAn21799301
Learn more and register: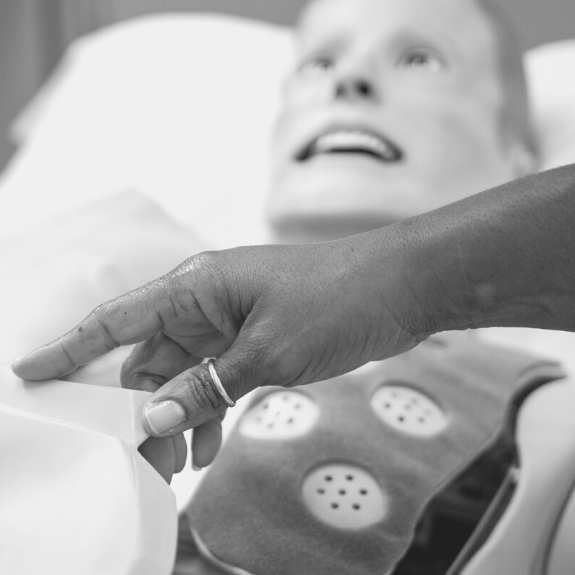 CHSE Blueprint Review Course - UCF College of Nursing
Online Certified Healthcare Simulation Educator (CHSE) Blueprint Review Course on March 19 led by UCF's healthcare simulation experts.
https://twitter.com/UCF_Nursing/status/1559180145122058240
"Follow your dreams. Just keep going, keep moving forward. Keep charging on," says @UCFALUMNI Kelli Lipscomb to #KnightNurses. A diagnosis began her #nursing career. Now she supports future nurses as...
They're 🔙 from #CANSSOS22 6️⃣ faculty, 2️⃣ PhD students, and postdoctoral fellow @DrSuzanneHyer presented research on #SDoH, minimizing re-admissions of cancer patients, mental health of caregivers a...
Thinking of going from BSN to MSN, DNP or PhD? Our graduate advising team will be here👇 tomorrow.
Learn about our graduate nursing degree and certificate programs - with hybrid and @UCFOnline opti...
From Nigeria to McKnight Doctoral Fellow, Eunice Oladepe Ojo '21DNP is now focused on #FallPrevention with expert @LaddaThiamwong
The #Nursing PhD is also filling the need for more faculty and ins...
📣 Nursing @UCFALUMNI
Reconnect and learn at next week's alumni chapter meeting and continuing education opportunity on "Communicating in a Culture of Change" presented by Michelle Dusseau @ucfnscm a...
We continue to rise 📈 in the rankings - the highest in university history 👀👇
@UCF_Nursing is proud to be ranked by @USNewsEducation among the Best Undergraduate #Nursing Programs in the nation for...
A 👀 glimpse of what our nursing students have been up to lately. In Daytona, they helped feed 600+ families 🍽. In Cocoa, they packed much-needed school lunches 🎒 with @ChildHunger. In Orlando, they at...
📣 Nursing @UCFALUMNI: WE NEED YOU to share your valuable experiences and insights with our senior nursing students. Your mentorship makes a huge impact 💛
Help our future #KnightNurses #ChargeOn⚔ an...