Released on April 5, 2023

Kimberly Emery '17BSN '22PhD and senior Alexis Wade received the 2023 Order of Pegasus, UCF's highest student honor, and senior Kaitlyn Yu received a Founders' Day Student Award for exceptional achievements.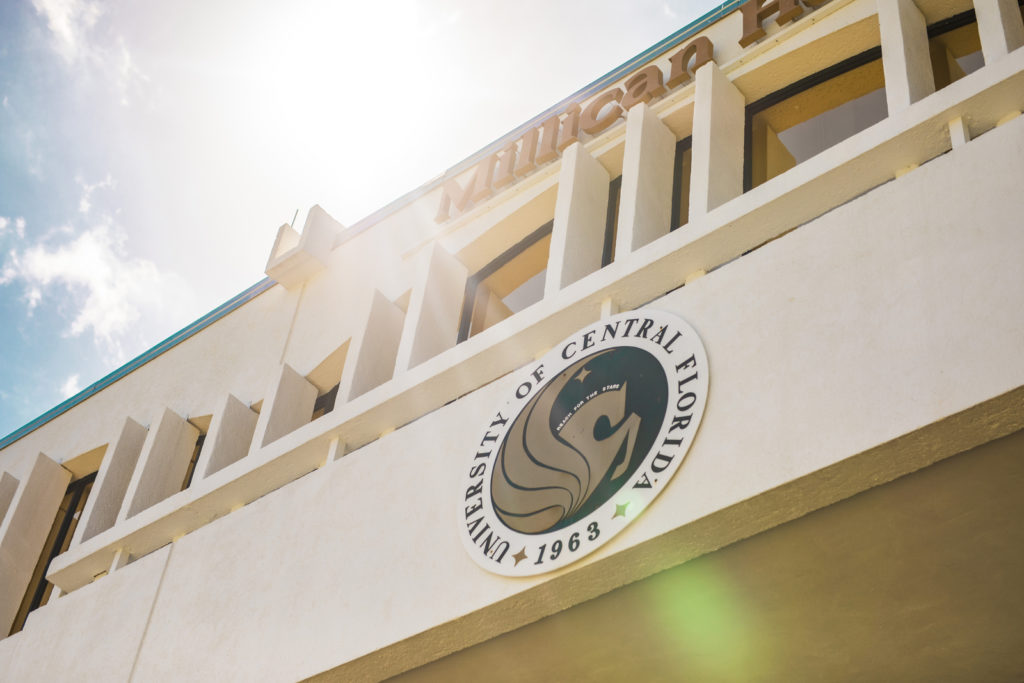 An undergraduate and graduate College of Nursing student are among the 30 inductees for this year's Order of Pegasus — UCF's highest student honor. Kimberly Emery '17BSN '22PhD and senior Alexis Wade will receive the award at this week's UCF Founders' Day celebration.
Also being recognized at this year's event is senior Kaitlyn Yu, who will receive a Founders' Day Student award for exemplifying excellence in academics, service and leadership.
Order of Pegasus: Kimberly Emery '17BSN '22PhD, Graduate Student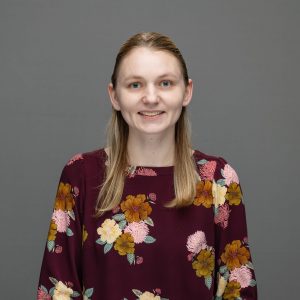 "As the inaugural BSN to Ph.D. student in the UCF College of Nursing, Dr. Emery has made a strong impact on faculty and set a standard that other nursing doctoral students should aspire to meet," says Annette Bourgault, associate professor.
This is not the first honor for Emery. In 2018, she received the American Association of Colleges of Nursing Graduate Nursing Student Academy Emerging Leader Award.
Emery also received the college's first predoctoral fellowship while working as a graduate research assistant and developing a strong record of scholarship. In the last four years, she has published 13 articles including 10 features, and three published abstracts, of these publications four are first-authored.
One of those opportunities was working as a graduate research assistant. In that role, she collaborated with faculty in other colleges and it inspired her to incorporate an interdisciplinary approach to her own scholarly activities.
Her groundbreaking research focused on an important healthcare concern — non-ventilator hospital-acquired pneumonia — and the role of oral care, oral health, and oral bacteria in non-ventilated hospitalized patients. She has presented both nationally and internationally, and recently earned a Top 10 Student Poster award from the Southern Nursing Research Society.
"My study design uniquely incorporated basic science and clinical practice to improve patient outcomes, helping bridge the gap between science and medicine," says Emery.
With her meaningful contributions to nursing science and patient care, she is becoming an emerging expert in the field. Colleagues reach out to her for advice and discussion on examining oral microbiome in hospitalized patients for nursing research.
Outside of UCF, she is active in professional organizations and service. She is a member of the Society of Critical Care Medicine, American Association of Critical Care Nurses, and the Southern Nursing Research Society. In addition, she is a peer reviewer for Critical Care Nurse and a volunteer contributor for the Orlando Health Nursing Research Council.
---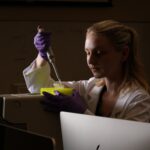 "UCF has provided me with the tools and created opportunities to ensure that I reach my potential, and am set up for future success both professionally and personally."

— Kimberly Emery
---
After graduating with her Ph.D. in December, Emery returned to UCF to further her research and contributions to nursing science as a postdoctoral scholar under the mentorship of nursing Endowed Professor Vicki Loerzel '07PhD and computer science Professor Shibu Yooseph.
Order of Pegasus: Alexis Wade, Undergraduate Student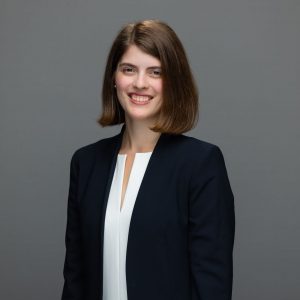 "Alexis uniquely exemplifies what this scholarship stands for: excellence in academic achievement and community service," says Kelly Allred '07PhD, clinical associate professor.
Wade has achieved a perfect 4.0 GPA throughout her time at UCF, even throughout the rigorous Traditional BSN program. As a result of her academic achievements, she has received several scholarships and was recently the inaugural recipient of the Joyce DeGennaro Memorial Endowed Scholarship.
In addition to her academic activities, Wade has been active in the UCF community. As a freshman, she was involved in Delta Zeta, where she became the academic chairwoman on the executive board of the sorority, and in the Burnett Honors College where she was an Honors Congress mentor.
In the College of Nursing, she has served as a mentor to a junior nursing student, attended a national nursing policy summit to advocate for the profession, and has been an active leader in the Student Nurses' Association at UCF Orlando where she serves as legislative director. In that role, she was the lead author of a resolution that passed at the state level, "In Support of Education About Human Milk Feedings in Neonates to Prevent Necrotizing Enterocolitis." The resolution will be presented on a national level in April.
The resolution was inspired by her own experiences, personally as a "miracle baby" who was born premature at 26 weeks and as a student intern in the neonatal intensive care unit (NICU) at Orlando Health Winnie Palmer Hospital for Women & Babies. There, she learned about necrotizing enterocolitis and witnessed it in a "preemie." The condition can lead to lifelong malnutrition and disability, but the risk is decreased with breastmilk feedings. "I instantly saw a way to effect change."
"I knew there was a reason I had lived, a destiny I started to fulfill when I was 16," says Wade who struggled with the diagnosis of a bleeding disorder as a teen and advocated on Capital Hill for insurance equity for patients with preexisting conditions. She also continues to advocate and is a regular volunteer with the Hemophilia Foundation of Greater Florida.
"In a university as sizeable as UCF, I was afraid I would fade into the background," she says. "But I have found my home in a diverse community that has shaped me as an activist, a lifelong student, a healthcare advocate, and a burgeoning nurse researcher."
After graduation in May 2023, Wade plans to work as a neonatal ICU nurse and eventually purse a graduate degree in nursing.
---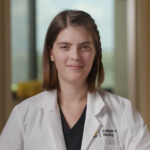 "UCF's environment provided with me with a rocket ship, its student community gave me rocket fuel, and its faculty gave me a map to truly reach for the stars."

— Alexis Wade
---
Founders' Day Student Award
Kaitlyn Yu, Undergraduate Student & Burnett Honors Scholar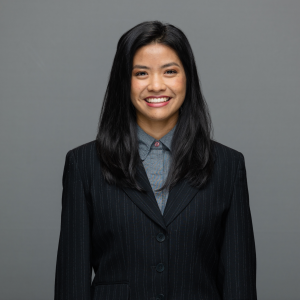 Yu, a senior in the Traditional BSN program, has embraced what it means to be a UCF Knight and future Knight nurse since her freshman year.
"I am deeply honored to receive this award and represent the College of Nursing," says Yu. "I am so touched to be recognized by the UCF community and especially by the people who've seen me grow during my undergraduate years. I'm incredibly thankful."
The Burnett Honors Scholar has excelled in the classroom to earn a 3.8 cumulative GPA at UCF. In the LEAD Scholar Academy, she authored a literature review on leadership in parenting. She has also conducted independent research with the Honors Undergraduate Thesis program, examining student-led lactation education opportunities in simulation and its effects on clinical outcomes.
Out of the classroom, she has excelled as a student leader and active volunteer. Yu is an active member of Indian Rocks Baptist Church where she participated in COVID wellness checks during the pandemic, and has been a volunteer in the food pantry at Christian HELP Services Center.
At UCF, her activities include the Association of Pre-Nursing Students, Knight-thon co-captain, Honors Congress, honors orientation ambassador, Baptist Collegiate Ministry, and the Student Nurses' Association at UCF Orlando where she currently serves as president. As president-elect, Yu represented UCF on stage at the National Student Nurses' Association convention where she sang the national anthem.
"Over these four years, I see the high-achieving person Kaitlyn has grown into today — from student to peer leader, and future nurse, and healthcare provider," says Donna Breit '10MSN, associate instructor. "Regardless of the setting or activity, big or small, she is fully engaged and well-respected by peers and faculty alike."
In addition to her activities at UCF, Yu has worked as a patient care technician at AdventHealth Orlando where she cares for acutely ill patients. After graduation this spring, she intends to pursue a DNP-FNP while working as an emergency nurse in the hospital and on mission trips.
Has the UCF College of Nursing Positively Impacted You?
The mission of the College of Nursing at the University of Central Florida is to prepare nurse leaders and patient advocates through excellence in education, research and service.
Find out how to give back to your college, today!
More Stories