Released on December 16, 2022

UCF's newest nursing graduates will continue to impact the future of nursing as providers, educators, leaders and researchers.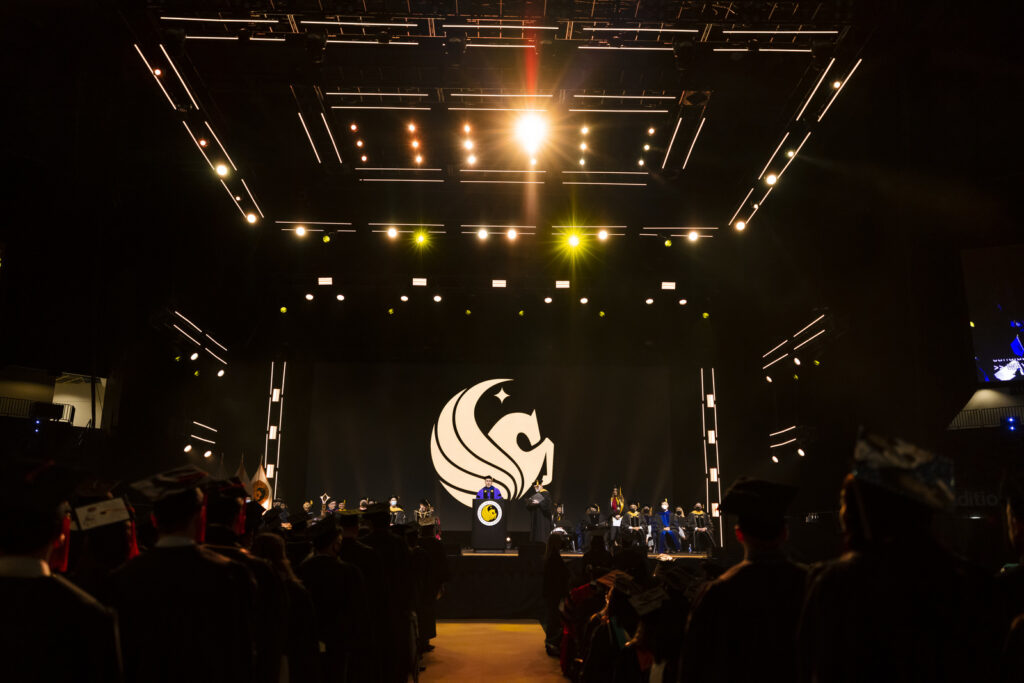 Today, UCF will award 221 nursing degrees from the baccalaureate to the doctorate. The newest cohort will "Charge On!" as Knight nurses, filling a great need to practice at the bedside and educate future generations.
The Fall Class of 2022 includes 164 new baccalaureate-educated nurses, most of which are already licensed registered nurses (RNs) who continued to work while earning their bachelor's degree in the online RN to BSN program.
Three BSN graduates, all from the Seminole State/UCF Concurrent ASN to BSN program, are graduating with University Academic Honors:
Maria Kelly Owens, Magna Cum Laude,
Joanne Ngan Pham, Cum Laude, and
Lydia Marilyn Cruz, Cum Laude.
Thirty-three students are graduating with a master's degree in nursing, earning a graduate degree from the Nurse Educator, Leadership and Management, or Healthcare Simulation programs. The college's online MSN programs provide convenience, flexibility and affordability for nurses seeking to advance their career, and are continually ranked among the best in the nation. Additionally, six students completed the requirements for a nursing graduate certificate.
Fall 2022 Ph.D. Graduates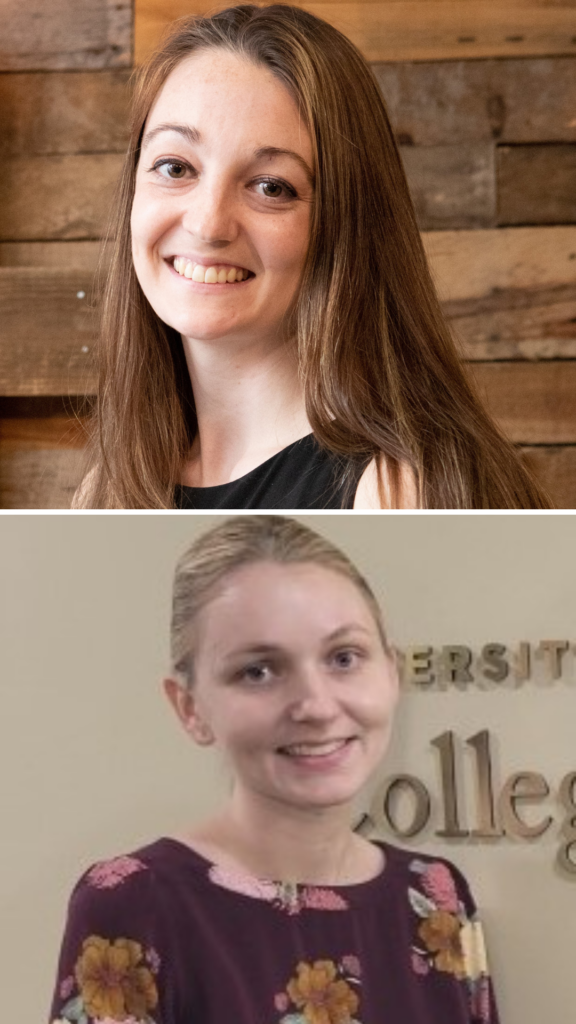 The latest cohort of Nursing Ph.D. graduates will impact the profession by filling a need for more nursing faculty to educate future generations and help address the nursing shortage, and by advancing evidence-based practice as nurse scientists.
Among the Nursing Ph.D. graduates in the Fall Class of 2022 is Kimberly P. Emery Rathbun '17BSN, the first graduate of the college's innovative BSN to Ph.D. program.
Lauren Ashley Lebo
"Social Support and Empowerment Among Caregivers of Children with Asthma
Kimberly Paige Emery
"Exploration of the Oral Microbiome in Non-ventilated Hospitalized Patients"
Fall 2022 DNP Graduates

Graduates of the Doctor in Nursing Practice, DNP, programs will impact patient outcomes as clinical providers and leaders, and have already made valuable contributions through their scholarly projects.
Ada Maryane Arizmendi
"Improving Access to Screen and Treat Sexual Transmitted Infections With Self-Collected Swabs"
James Edwin Folkner
"Quality Improvement in a Diabetes Education Program"
Nicole Elizabeth Jordan
"Implementation of Eat, Sleep, Console to Decrease Length of Hospital Stay for Full Term Newborns Exposed to Opioids In Utero: A Quality Improvement Project in a Freestanding Community Pediatric Hospital"
Richard Patrick King
"Revised Complex Wound Order Set for Primary Care Staff at OVAMC"
Holly Ann Mantle
"Reducing Pressure Injuries in Adult Intensive Care Unit"
Sean Michaels
"BCMA Perception and Compliance Using Mobile Devices (BCMA Mobility)"
Stephanie Philips
"Implementation of an Evidence-Based Pre-Surgical Testing Algorithm: The Impact on Ordering of Non-Indicated CXRs, ECGs, and Diagnostic Tests in Outpatient Surgical Patients"
Linda Pierre
"Decision-Making Related to End-of-life Care and Completion of Advanced Care Planning (ACP) in Haitian Women in a Community Setting"
Elaine D. Polaski
"Implementing a Dedicated Education Unit to Improve Clinical Learning Outcomes of Student Nurses"
Heather Renee Porter
"Utilization of Standardized Supplemental Video Wound Care Instructions for the Home Health Nurse"
Brent Eric Rogers
"RN Mentor Support Program for Novice Nurses"
Nicole Joy Smith
"A Mentorship Program for Newly Licensed Registered Nurses in Acute Care"
Courtney Lea Truax
"Training Regarding Disinfection: Establishing an Evidence-Based Transition to Proper Disinfection and Management of Shared Patient Surfaces in an Urgent Care"
Brigit C. Zamora
"Improving GN Hire Rates in a Progressive Care Unit Through Implementation of a Dedicated Education Unit"
---
Cathleen Paton
"Community Health Workers' Impact on Vaccine Hesitancy in a Minority Community in South Florida"
Constance R. Stubblefield-Lydon
"Evaluation of Teach-Back Method to Improve Patient Experience of Brachytherapy: A Quality Improvement Project"
Has the UCF College of Nursing Positively Impacted You?
The mission of the College of Nursing at the University of Central Florida is to prepare nurse leaders and patient advocates through excellence in education, research and service.
Find out how to give back to your college, today!
More Stories