Post-licensure Nursing Degree Program
As you know, RNs with a bachelor's degree in nursing are becoming the new standard in healthcare. The fully online post-licensure RN to BSN program allows you to earn an esteemed nursing degree from UCF while continuing to work.
It's convenient, flexible and now more affordable with reduced tuition costs through fee waivers for some campus-based amenities.
The best part? You're still receiving the same high-quality education from UCF's nationally renowned faculty.
*Simplified application process
Licensed RNs simply submit one application directly to UCF. Online RN to BSN applications will be reviewed on an ongoing basis. Learn more.
Admissions:
Apply 3 times/year

|

Summer, Fall or Spring start
Program Length:
30-Credit Hours
Location:
Online

|

Full- or Part-time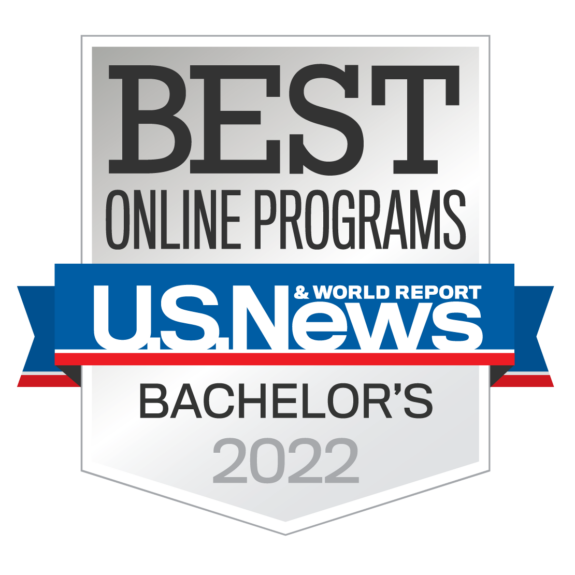 Convenient, Flexible and Affordable
UCF Online programs are convenient, flexible and now more affordable. Reduced tuition costs and fee waivers for some campus-based amenities. Same UCF Faculty. Same UCF Degree. Options Designed for You.
Is this program for me?
You might be a candidate for the online RN to BSN program if you are a licensed registered nurse (RN)
and
meet
one
of these conditions and the
application requirements
:
You have earned an AA degree from a Florida public institution. Initial enrollment must be from fall 2014 or later to meet UCF's foreign language requirement, or
You have earned a bachelor's degree from any regionally accredited institution, or
You have completed – or nearly completed – the equivalent of UCF's general education program, Gordon Rule requirement and meet the foreign language requirements (RN to BSN applicants may not have more than three courses outstanding among General Education, Gordon Rule, and Foreign Language requirements prior to starting the BSN program, and these courses must be completed prior to taking 4000-level courses.)
Please note: 
Online programs do not meet immigration requirements for students holding an F1 or J1 Visa to maintain status. If you have questions, please contact UCF Global at
global.ucf.edu
or call 407-823-2337.
When do I apply?
Simplified application process
Licensed RNs simply submit one application directly to UCF. Applications will be reviewed on an ongoing basis. * You must be admitted to UCF by the deadline. Otherwise, you will be unable to enroll in classes until the following semester. Learn more.
| | | |
| --- | --- | --- |
| | Apply to UCF | Admitted to UCF |
| Summer Admission | By March 1 | By March 21* |
| Fall Admission | By July 1 | By July 21* |
| Spring Admission | By Nov. 1 | By Nov. 21* |
What should I expect in the curriculum?
The post-licensure RN to BSN degree completion program is designed for registered nurses. The College of Nursing will validate previous coursework and will award up to 29 credits for prior learning.
The RN to BSN program is available online or can be completed face-to-face on select regional campuses. The program consists of 30 credit hours of coursework that can be completed in as quickly as three semesters or as slowly as one course per semester, depending on the number of classes taken per term.
The Bachelor of Science in Nursing (BSN) curriculum is very demanding with a strong emphasis on the sciences. The BSN program provides a strong foundation for advancement into leadership positions and graduate studies.
Get a head-start on a graduate degree while an undergraduate student, and complete your future MSN or DNP in less time.
Students in the RN to BSN program may substitute up to 9 credit hours – or 3 classes – of graduate course work at UCF that would later transfer toward an MSN or DNP degree. Graduate tuition rates will apply to these 3 graduate courses. See the Plan of Study for more details.
Can I pursue this online degree program from outside of Florida?
Yes, you may pursue this UCF College of Nursing online program as long as you will be physically located in a Nurse Licensure Compact (NLC) state for the duration of your education.
UCF College of Nursing faculty are authorized to teach in NLC states. Due to nursing education restrictions imposed by non-NLC states, UCF is unable to offer courses, clinicals, or other educational services regardless of modality within non-NLC states. Should you be physically located within a non-NLC state for more than a vacation or brief visit, regardless of your legal state of residence or the type of license you have, you will be unable to apply or continue your nursing degree program at the UCF College of Nursing. This includes, but is not limited to, students accepting traveling nurse positions in a non-Nurse Licensure Compact state. Although Colorado is a NLC state, the UCF College of Nursing cannot enroll students who will complete clinical practice hours there due to Colorado statute requirements for worker's compensation insurance coverage.
UCF is also an approved institution of the National Council for State Authorization Reciprocity Agreement (NC-SARA). Membership in NC-SARA requires the university to disclose information regarding state licensing and certification requirements for the selected program of study when licensing and/or certification are a requirement to practice in the profession after graduation.
While licensure or certification may be available in this field of study, this program does not lead to such licensure or certification upon graduation. The professional preparation you receive in our program may still assist you in such pursuits; however, we are unable to confirm the specific licensure and certification requirements of each state, territory, or foreign entity in which professional credentialing may be possible. If you intend to pursue such credentialing in your state or elsewhere, we advise you to contact the applicable state credentialing authority to familiarize yourself with its specific requirements and determine if our program meets its academic criteria.
You are welcome to contact the College of Nursing's Assistant Dean of Students with questions in this regard, and we will do our best to assist you in your career planning. Join a diverse and dynamic group of students committed to excellence, innovation, compassion and service.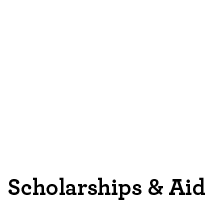 At UCF, we believe a college education should be accessible and affordable for all students. Ready to become a Knight nurse? Let us help you prepare for the next step.
Go from BSN to MSN or DNP in Less Time
Jump start your graduate course work as an undergraduate now. Less time to degree later.
Only at UCF. Options Designed for You.