Released on April 10, 2020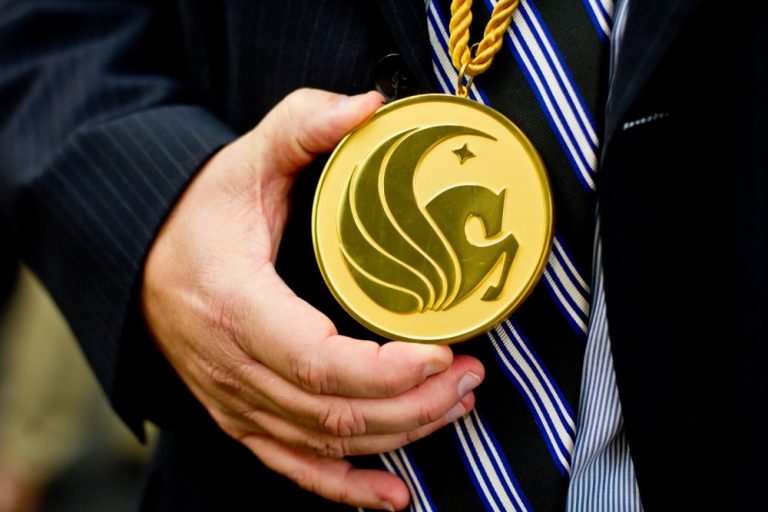 Six UCF College of Nursing faculty members and one nursing student were among the honorees at this year's Founders' Day Honors Convocation. The annual event, which was held virtually this year due to the coronavirus, celebrates the outstanding academic achievements of university faculty members, students and staff.
In addition to Endowed Chair Dr. Gregory Welch receiving a 2020 Pegasus Professor award:
• three nursing faculty members and a student received awards, and
• two nursing faculty members were honored for their academic contributions to the university.
---
The 2020 Founders' Day award recipients from the College of Nursing are:
---
Excellence in Undergraduate Teaching, College Level:
Laura Gonzalez, '08PhD, APRN, CNE, CHSE-A, ANEF
Director, Collegewide Simulation, Clinical Associate Professor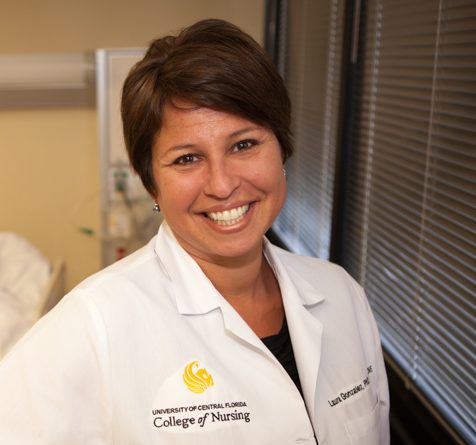 A UCF College of Nursing alumna, Gonzalez has been a faculty member of the college since 2011. She instructs the health assessment class and lab, and nursing research class in the BSN program.
An advanced healthcare simulation educator and expert, and director of collegewide simulation, Gonzalez has dedicated her career to advancing the science of nursing education through innovative learning and simulation. She was recently inducted as a fellow of the American Academy of Nursing Education, and is a former board member of the International Nursing Association Clinical Simulation & Learning.
---
Excellence in Graduate Teaching, College Level:
Ladda Thiamwong, PhD, RN
Assistant Professor
Thiamwong has been a nurse educator for more than 20 years. She joined the UCF College of Nursing faculty in 2016, and teaches nursing research and healthcare informatics graduate-level courses.
An aging expert with 15 years of experience in gerontological nursing education, her research focuses on healthy aging and fall prevention in older adults. In addition to sharing her expertise as an educator, Thiamwong is a member of the City of Orlando Mayor's Committee on Livability and Healthy Aging, and the UCF Disability, Aging and Technology Research Cluster. In 2018, she was honored by the National Hartford Center of Gerontological Nursing Excellence as a Distinguished Educator in Gerontological Nursing.
---
Excellence in Research, College Level:
Mindi Anderson, PhD, APRN, CPNP-PC, CNE, CHSE-A, ANEF, FAAN
Director of the Healthcare Simulation Program and Associate Professor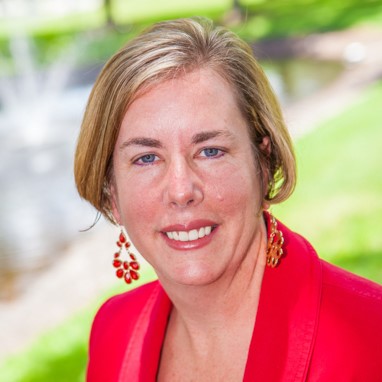 One the world's first certified advanced healthcare simulation educators, Anderson leads the Healthcare Simulation graduate program at the UCF College of Nursing. An early pioneer in the field of healthcare simulation education, her research has been widely published and presented all over the world. Recently, Anderson was part of an interdisciplinary team evaluating role-modeling and simulation that have helped establish best practices in nursing education.
During her career, she has been honored with several awards for her contributions to nursing science and education. Recently, she received the Excellence in Academia Award from the International Nursing Association for Clinical Simulation & Learning, and has been inducted as a fellow of the American Academy of Nursing.
---
Founders' Day Student Award, College Level:
David Frederick
Traditional BSN Student, UCF Cocoa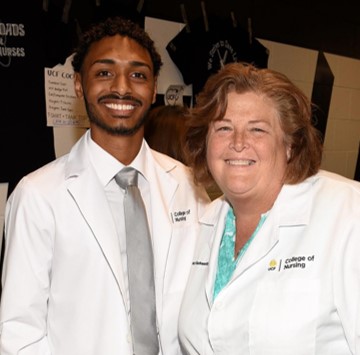 A senior in the Traditional BSN program at the UCF Cocoa campus, Frederick embodies all aspects of UCF's core values. He has excelled in leadership roles, serving as president of the Student Nurses Association (SNA) at the Cocoa campus, and academic excellence. He completed the Honors Undergraduate Thesis Program and defended his thesis titled, "Hospital Footwear as a Vector for Organism Transmission," on March 27.
He is committed to caring for others and his community. Frederick has been instrumental in establishing the "Power Hour" after-school program at the Boys and Girls Club to promote academic success and provide role models for underprivileged children in Cocoa.
He also organized the distribution of UCF nursing bears to provide comfort to children receiving care at a local hospital.
He plans to further his nursing education at UCF, and was recently accepted into the Adult-Gerontology Acute Care Nurse Practitioner BSN to DNP degree program.
---
Faculty Honored for Contributions and Service
Also honored during this year's ceremony were Dr. Diane Andrews and Dr. Paul Desmarais as associate professor emerita and associate lecturer emeritus, respectively, for their academic contributions to the university and College of Nursing.
Andrews has been a faculty member at the college for more than a decade and currently serves as the director of the post-master's Doctor of Nursing Practice (DNP) Nurse Executive program.
Desmarais, an associate lecturer at the main campus in Orlando, has been a member of the faculty since 2003. He is the author of "Fast Facts Workbook for Cardiac Dysrhythmias and 12-Lead EKGs," which was published in 2019.
View the full program of this year's honorees.
Has the UCF College of Nursing Positively Impacted You?
The mission of the College of Nursing at the University of Central Florida is to prepare nurse leaders and patient advocates through excellence in education, research and service.
Find out how to give back to your college, today!
More Stories