Released on August 22, 2022

Health informatics expert Azizeh K. Sowan joins the college as the Department Chair of Nursing Practice and is among 10 new faculty members for Fall 2022.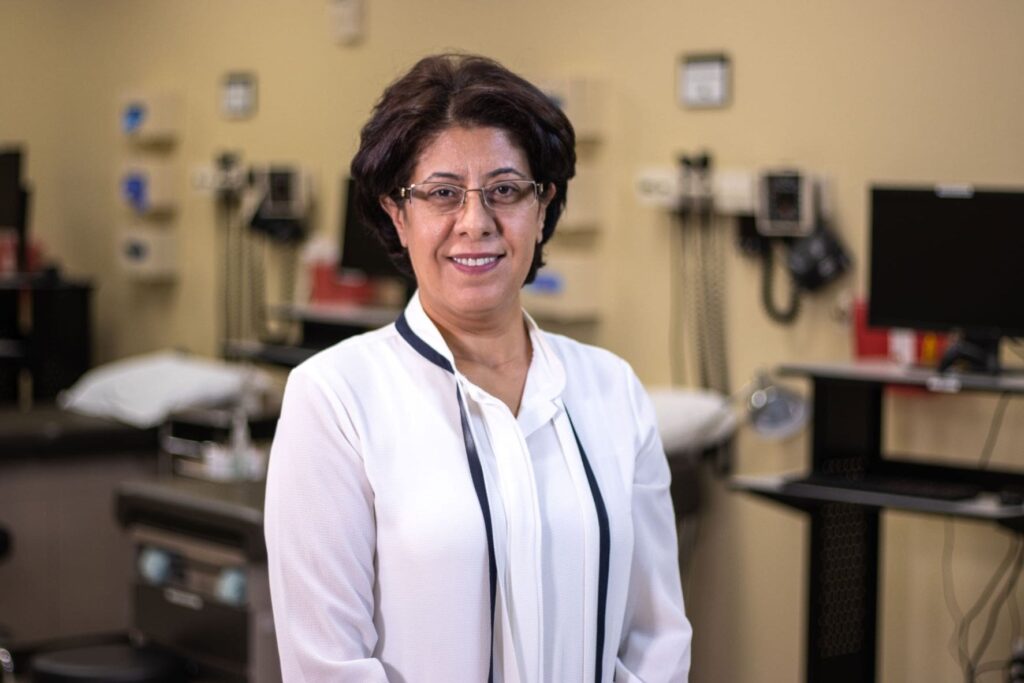 In addition to welcoming new cohorts of students who will help address the nursing shortage, UCF's College of Nursing is welcoming a new department chair and new faculty members for Fall 2022 to educate future generations of Knight nurses.
New Department Chair
Azizeh K. Sowan, PhD, RN, MSN, MSDA, MBA, FAAN, was named the new Department Chair for Nursing Practice at the college, overseeing and managing undergraduate and graduate nursing degree programs that prepare students for direct nursing care roles across patient groups.
A national expert in health informatics with a focus on quality and safety indicators, Sowan has held several national safety consulting roles in addition to her appointments in academia. Her research seeks to transform healthcare environments by improving safety and quality of care through the optimization of design, usability and safety of IT systems and utilizing clinical data to track trends.
Sowan is a fellow of the American Academy of Nursing and most recently, completed the American Association of Colleges of Nursing leadership fellowship program – Elevating Leaders in Academic Nursing. In addition to her nursing degrees and licenses, Sowan has an MBA, a master's degree in Data Analytics, a PhD in Nursing Informatics, and a Six Sigma Black Belt. She is also certified in Team STEPPS, and Quality Matters.
Prior to her appointment at UCF, Sowan was an associate professor at University of Texas Health at San Antonio and served as safety coordinator and an informatics and research consultant for University Health in San Antonio, Texas.
More Educators and Experts
In addition to Sowan, UCF College of Nursing is welcoming several new faculty experts to its team. Among those are veteran nurse executives and alumni Joy Parchment '15PhD and Jayne Willis '20DNP, both previously of Orlando Health.
The following faculty are joining the College of Nursing for the Fall 2022 semester:
Nursing Practice
Nursing Systems
Has the UCF College of Nursing Positively Impacted You?
The mission of the College of Nursing at the University of Central Florida is to prepare nurse leaders and patient advocates through excellence in education, research and service.
Find out how to give back to your college, today!
More Stories