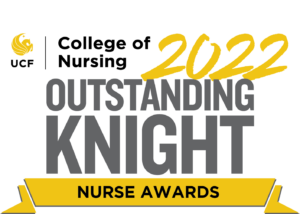 At the 2022 UCF College of Nursing, six Knight nurse alumni were honored for their valuable contributions to the profession and the communities that they serve.
Meet the 2022 Outstanding Knight Nurse Awardees:
---
Education Award
Recognizes nursing educators and/or faculty for sharing knowledge, creating and cultivating an environment that supports life-long learning, using innovative teaching strategies, utilizing evidence-based practice in clinical areas, and focusing on scholarly research and dissemination within clinical settings.
Stephen D. Heglund '02BSN, '03Cert., '04MSN, '12PhD, APRN, FNP-C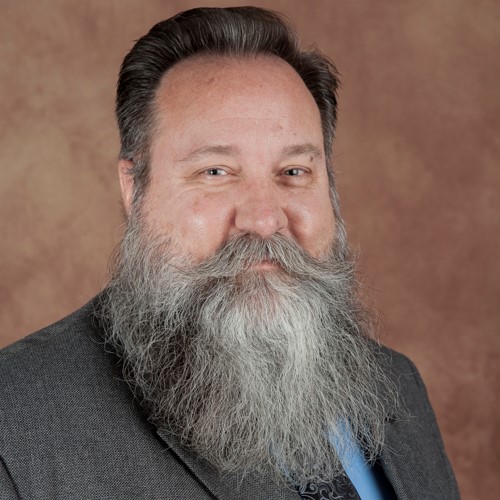 The impact four-time UCF alumnus Stephen Heglund has made on the lives of UCF nursing students in the 18 years and counting that he's been a dedicated educator at the college is immeasurable. He's an exemplary role model who inspires his students to never give up and to reach for the stars – and he becomes a trusted friend and advisor to alumni once they graduate into the profession. In his current role at the college, as director of the post-licensure programs, Heglund ensures the more than 1,000 distance-learning students he oversees Charge On! and change lives as Knight nurses. But his impact on undergraduate nursing degree programs at the college extends beyond that. He has played a key role in the development and enhancement to numerous programs, including the accelerated second-degree BSN, concurrent ASN to BSN, and online RN to BSN programs. But the best way to fully grasp an educator's impact is to listen to what their current and former students say about them. As one graduate shares, "When I think of all the people in my life who have influenced me, he's at the top of the list."
---
Leadership Award
Recognizes nurses for outstanding leadership, mentorship, and professionalism while creating an environment that fosters compassionate care and inspires nurses to strive for excellence.
Holly L. Muller '21DNP, MHA, RN, CRRN, NEA-BC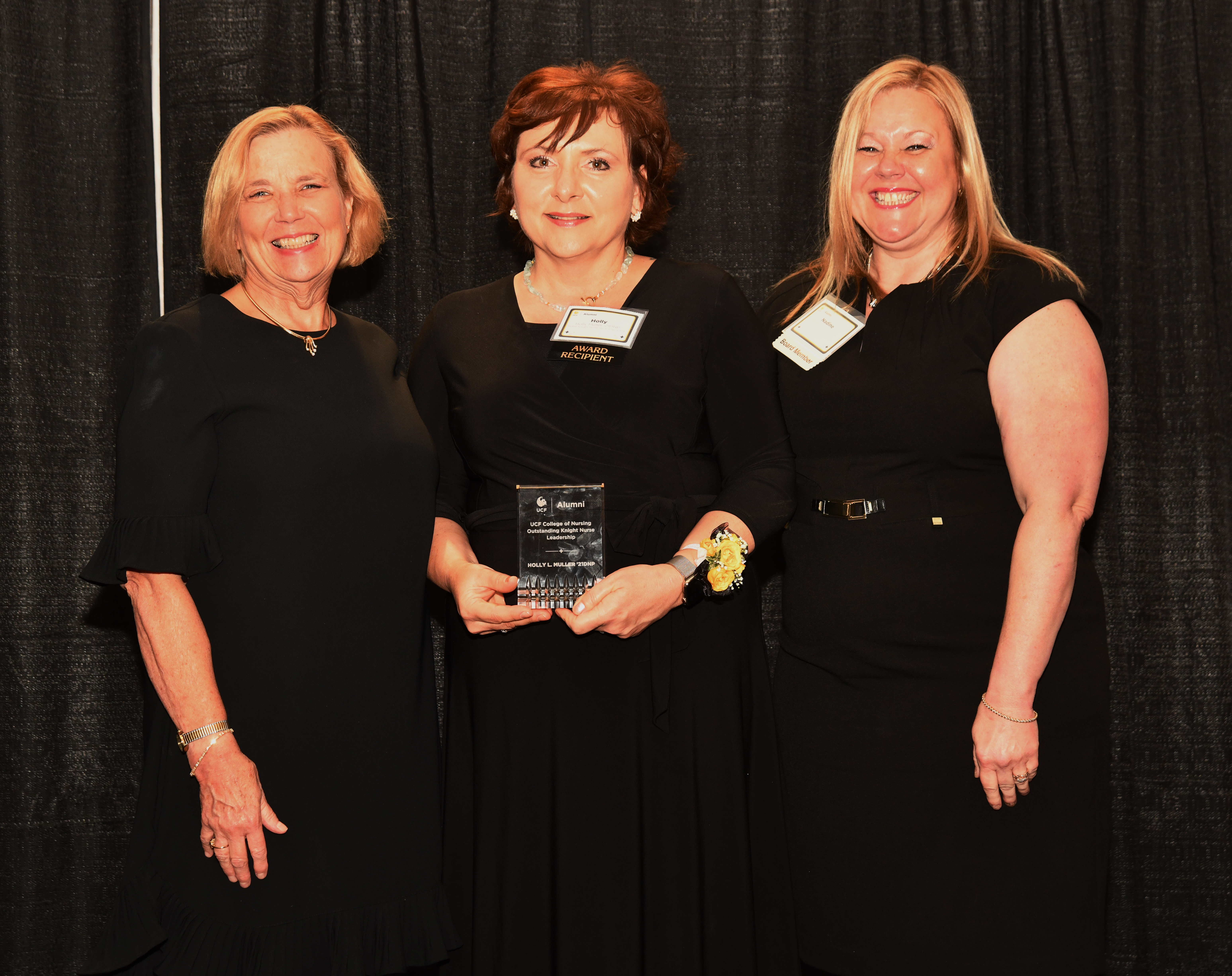 "No other profession is equally equipped to understand the comprehensive picture of the patient and translate that to the care team, patient and patient's family," says Holly Muller. Muller is a passionate advocate for nurses and the patients they serve. That passion shines through in all that she has achieved in her two decades and counting as a nurse leader. Most recently under her leadership as chief nursing officer at Orlando Health Orlando Regional Medical Center — where she oversees 1,700 RNs – the 898-bed medical center has outperformed the national average in RN satisfaction surveys, patient experience scores and nursing-sensitive quality outcomes, and has achieved more AACN Beacon Awards than any other hospital in Florida — 2 gold and 13 silver — on its journey toward ANCC Magnet accreditation, which is expected later this year. She also has implemented a support program for nurse managers to alleviate compassion fatigue and burnout during the pandemic, and instituted daily, hospital-wide safety briefings that resulted in a significant reduction in harm events.
---
Practice Award
Recognizes nurses across practice levels and sites for clinical excellence, superior skills, and providing high quality, compassionate care.
Laura Wieber '10BSN, '14MSN, FNP-BC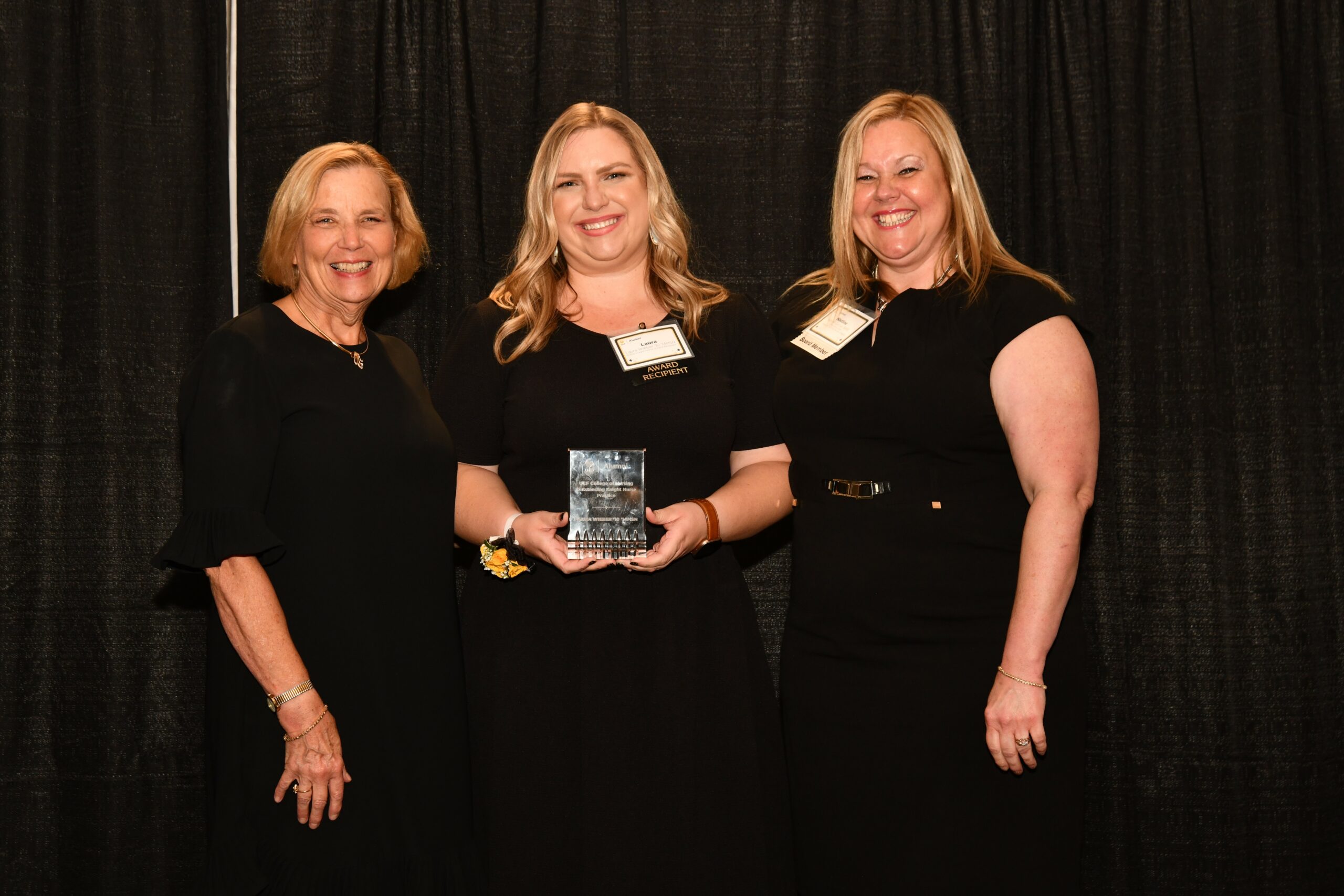 Laura Wieber has dedicated her practice to caring for pediatric cancer patients. Her career began as a registered nurse in the hematology/oncology unit at the Orlando Health Arnold Palmer Hospital for Children, where she still practices today as a board-certified Family Nurse Practitioner. In her commitment to better serve pediatric cancer survivors and their families, Wieber founded – and today serves as director of – the Follow-up After Cancer Treatment (FACT) program in the Haley Center for Children's Cancer and Blood Disorders. The FACT program has helped more than 350 survivors through the important transition from treatment to daily life. Always looking for more ways to serve and care for pediatric cancer survivors, she recently established — and now coordinates — the oncofertility program at Arnold Palmer. The program, which is the only one of its kind in Central Florida, brings together oncology and fertility experts to help preserve the ability of pediatric cancer survivors to have children in the future. Currently she is working to include ovarian tissue preservation as one of its offerings, which would be the first in the southeast.
---
Research Award
Recognizes nurses for generating new knowledge and innovations and disseminating research findings for use in nursing practice, education, development of patient / caregiver materials, lecturing, leadership, and advancing the profession of nursing.
Michelle Kamiko Tall '17MSN, '21PhD, RN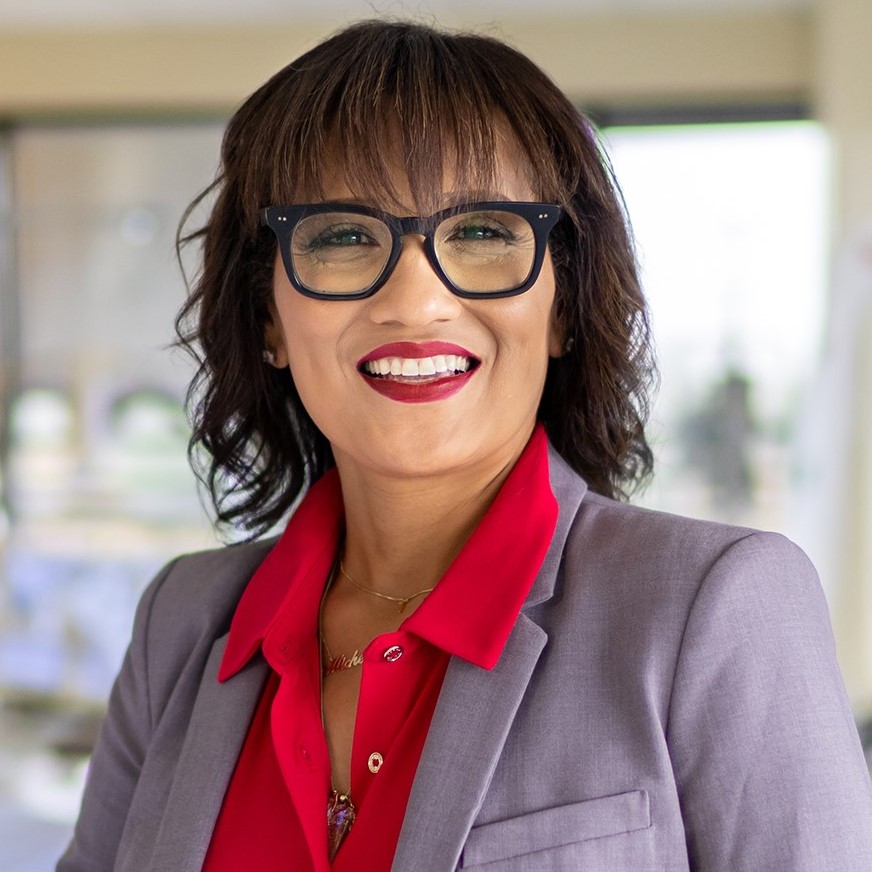 Two-time alumna Michelle Tall knows the tireless battle families of children and adolescents with epilepsy face. Her youngest son, Josh, has a rare epilepsy condition and his experiences inspired her research to create an innovative tool to help families like them. The Medilepsy app supports adolescents and young adults with epilepsy through the difficult transition from caregiver-managed to self-managed care by helping them adhere to their medication schedule, learn self-management skills, set goals and earn personal rewards. The app also provides a framework to facilitate communication between families and providers, and a private social platform. The app, developed during her PhD at UCF, has already shown promising benefits. But her commitment to research and to improve the life for the 3.4 million people in the U.S. with epilepsy and their caregivers doesn't stop there. She is founder and CEO of the nonprofit Epilepsy Leadership Foundation, a tireless epilepsy advocate, and a dedicated nurse scientist who plans to develop similar apps to help young adults and their families self-manage other chronic conditions, such as autism, asthma and diabetes.
---
Service Award
Recognizes nurses for participation in local, national, or global volunteer work, community outreach activities, and military service that promotes global health and addresses disparities.
Seren E. Özoğlu '21BSN, RN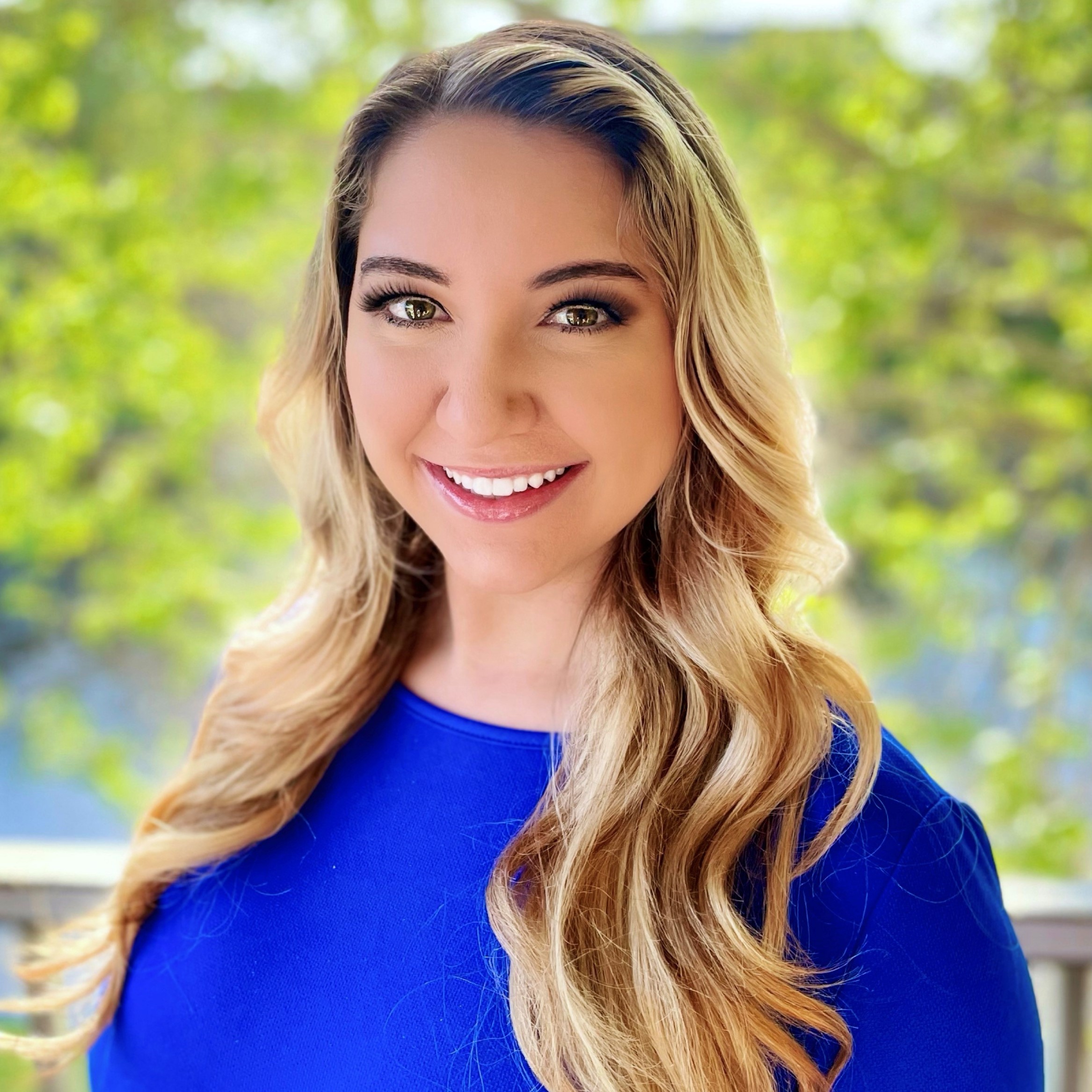 Beethoven once said, "Music can change the world." Classically trained musician Seren Özoğlu not only is changing the world as a violinist for the Central Florida Community Arts Symphony, but also in her service to others as a pediatric nurse, mentor and community volunteer. At Orlando Health Arnold Palmer Hospital for Children, the young alumna mentors UCF nursing students on clinical rotations and has inspired several to pursue careers in the field. She also serves as a Knight Nurse Mentor to support senior nursing students as they prepare for the NCLEX and the transition to professional nurse, and organized a number of community service projects — including a food and toy drive for the Ronald MacDonald House — during her tenure as Miss Avalon Park USA in 2021. No doubt she will continue to serve others. She is currently pursuing a pediatric primary care DNP degree at Johns Hopkins, where she serves as co-chair for communications and external affairs of the Nursing Public Health Network promoting public health and raising awareness of the roles nurses play in the public sector.
---
Charge On! Award
Recognizes nurses for elevating the profession to new and extraordinary heights by using unique skillsets to implement creative or entrepreneurial ideas that advance nursing beyond the bedside.
Teresa Lance '07BSN, '12MSN, APRN-CNS, CCNS, C-EFM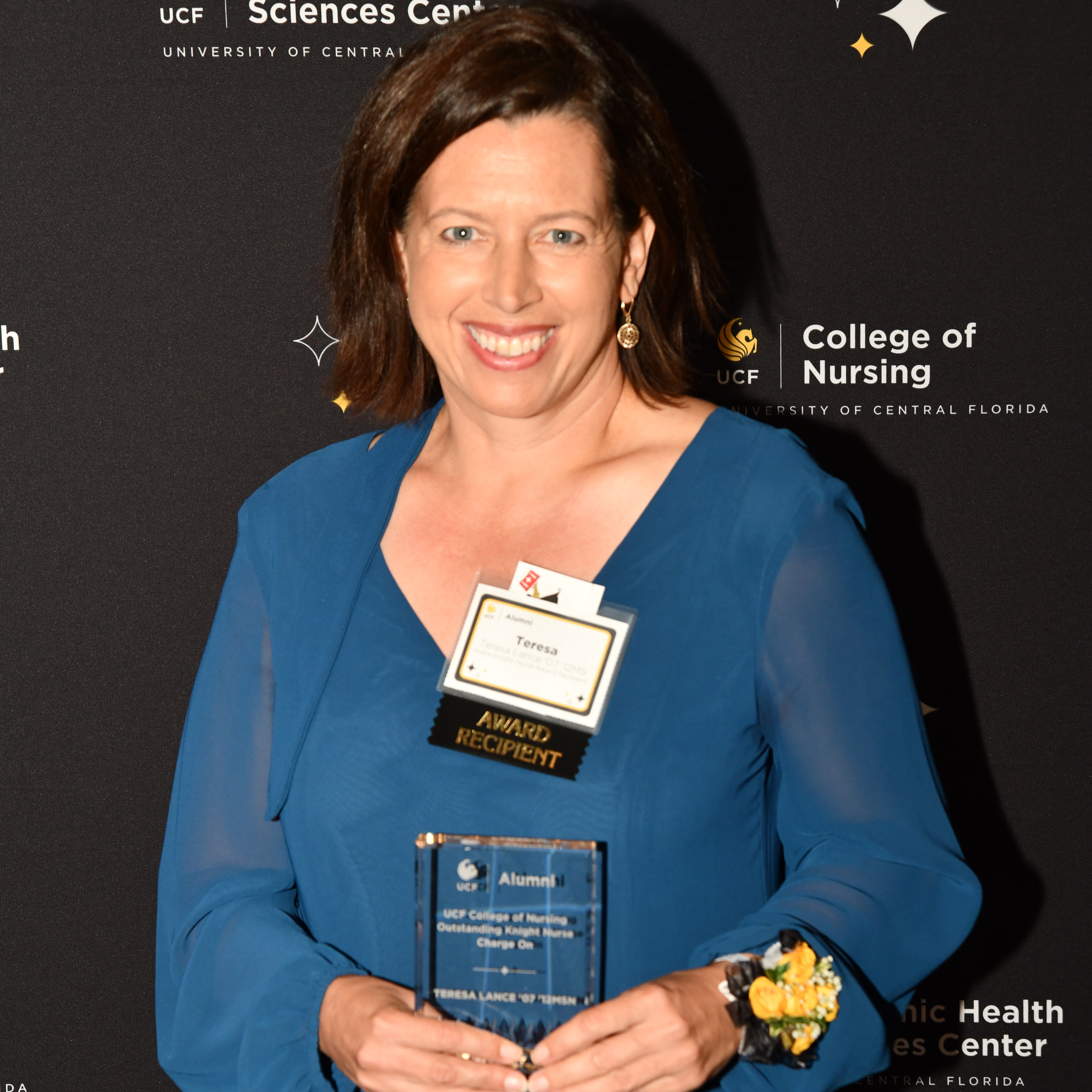 High-risk, soon-to-be new moms have a champion in Teresa Lance. For more than two decades, Lance has ensured quality patient outcomes for complex obstetrical patients as a clinical nurse specialist at Orlando Health Winnie Palmer Hospital. Before that, she was by the side of high-risk moms-to-be as a critical care flight nurse for Via Christi Regional Medical Center in Wichita, Kansas. But Lance, who is about to become a three-time UCF alumna, has "charged on" beyond her clinical duties to innovate nursing practice and improve patient outcomes. Most recently, she has spent the last two years designing and developing a patented transparent surgical drape in collaboration with the Orlando Health Strategic Innovations Team. The innovative drape will transform patient care by helping to increase recognition of maternal hemorrhage during C-section deliveries by alerting providers of blood loss so they can work to control and stop the bleeding – ultimately saving patient lives. She continues to advance this product by leading a research study to better understand its full impact on perioperative hemorrhage.