Released on December 14, 2022

Kimberly P. Emery Rathbun '17BSN, UCF College of Nursing's first BSN to Ph.D. graduate, is leading a younger generation of nurse scientists and innovating patient care through her research.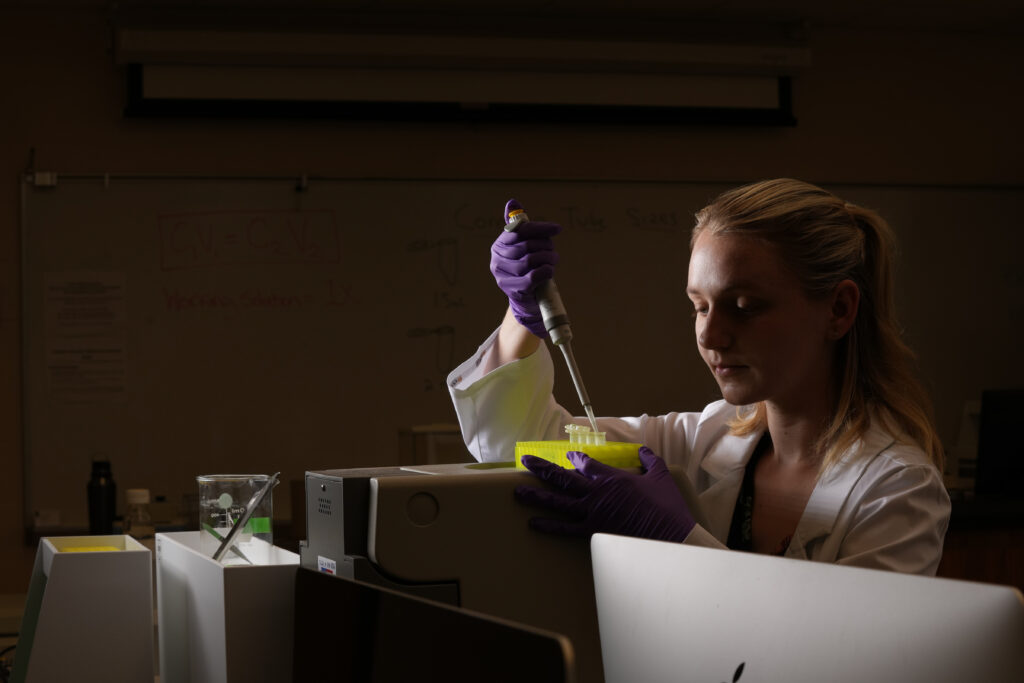 When Kimberly P. Emery Rathbun '17BSN walks across the stage at Addition Financial Arena on Friday to be officially hooded as "Dr. Emery," she will mark a milestone in her career and at the UCF College of Nursing.
Emery is the college's first graduate of the BSN to Ph.D. program, an innovative program where nursing students interested in research essentially skip a master's degree and go straight to a Ph.D. — saving valuable time and money. There's also another benefit.
At 27, Emery is nearly two decades younger than the average nursing Ph.D. graduate. Therefore, Emery, and future graduates of the program, will be able to spend more time in their career to positively impact patient care and the future of nursing as scientists and faculty members.
"This is an exciting moment," says College of Nursing Dean Mary Lou Sole, who is also chair of Emery's dissertation committee. "Kim has blazed the trail for other undergraduate students interested in research. Without a doubt, she is, and will continue, making an impact on the future of nursing and shine bright as a Knight nurse scientist."
Read More on UCF Today
Has the UCF College of Nursing Positively Impacted You?
The mission of the College of Nursing at the University of Central Florida is to prepare nurse leaders and patient advocates through excellence in education, research and service.
Find out how to give back to your college, today!
More Stories