Released on January 25, 2022

UCF consistently rises in the U.S. News & World Report rankings, earning recognition among the best universities in the country.
UCF's high-quality online programs were recognized today by U.S. News & World Report, which ranked the university No. 7 in the country for Best Online Bachelor's Programs. This is the first time UCF ranked in the top 10 and the fifth year in a row UCF ranked in the top 20. Also from U.S. News & World Report, UCF ranks No. 8 for Best Online Bachelor's Programs for Veterans.
UCF has been continually rising in U.S. News & World Report rankings, including a No. 15 spot as a Most Innovative University and No. 20 in Best Online Master's in Nursing Programs.
---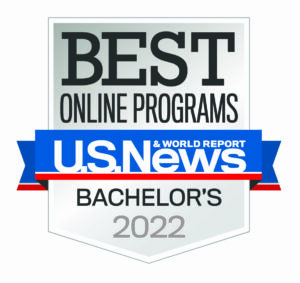 Best Online Bachelor's Programs
The UCF College of Nursing has been a leader in online education for decades, launching Florida's first fully online RN to Bachelor's of Science in Nursing (BSN) program in 1998 offering convenience and flexibility for Registered Nurses to earn their bachelor's degree in nursing while continuing to work.
The college also offers an innovative online Concurrent ASN to BSN program, where students who have completed their first semester of an Associate of Science in Nursing (ASN) program at a Florida College System institution take BSN classes online at UCF simultaneously — graduating with their bachelor's degree months earlier than pursuing the degrees separately.
---
Best Online in Master's in Nursing Programs
UCF moved up seven spots in the 2022 ranking of Best Online in Master's in Nursing (MSN) Programs, breaking the top 20 in the country.
All three MSN degree programs — Healthcare Simulation, Leadership and Management, and Nurse Educator — at the UCF College of Nursing are offered online and fully accredited. The online format offers convenience and flexibility for nurses to continue working while advancing their education and career. Full- or part-time options are also available.
---
High-quality Online Courses, World-class Experts
These rankings by U.S. News & World Report, the leading college rankings publication, further establishes UCF as a leader in digital education and demonstrating that the university offers students high-quality courses taught in all formats. This high ranking is in part thanks to world-class UCF faculty who are industry experts and who bring real-world knowledge to the classroom. UCF prepares students to excel in their chosen fields through well-designed and engaging courses in face-to-face, online and blended modes.
Stephen Heglund '12PhD, RN, APRN, FNP-C, director of the online RN to BSN and ASN to BSN programs and four-time UCF alumnus, brings nearly two decades of active distance-learning and online instruction to his role — serving as a resource and mentor to faculty who are new to teaching online.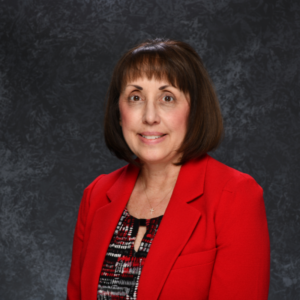 Similarly, Sandy Galura '12PhD, RN, brings more than 30 years of nursing experience to her classes. Galura worked her way up in AdventHealth from a nurse to the hospital system's administration, where her last role with the company was as a director of clinical excellence and research. Now, she's an assistant professor and director of the online leadership and management master's in nursing program, where she regularly teaches a handful of online courses each semester.

"Teaching is one thing, but you have to have the structure in place to deliver an effective online course," she says.

With the help of the UCF Center for Distributed Learning (CDL) staff, Galura and other faculty are connected with resources and dedicated staff members to help build their online course with engaging elements. Galura is able to work in TED Talks, interviews with local hospital leaders and a platform for students to collaborate and discuss the coursework together into her online classes.

"There's great interest in advance degrees in nursing beyond baccalaureate. Because of that, and because the majority of students are working adults, there's a demand for online platforms," says Galura. "Online learning helps us reach those who are not in urban areas where there are freestanding, brick-and-mortar schools. We need these online options to reach students so we can supply the demand in the workforce."
Has the UCF College of Nursing Positively Impacted You?
The mission of the College of Nursing at the University of Central Florida is to prepare nurse leaders and patient advocates through excellence in education, research and service.
Find out how to give back to your college, today!
More Stories