Released on March 24, 2023

A group of UCF College of Nursing students and faculty spent spring break in The Bahamas to study abroad and gain a global perspective in healthcare.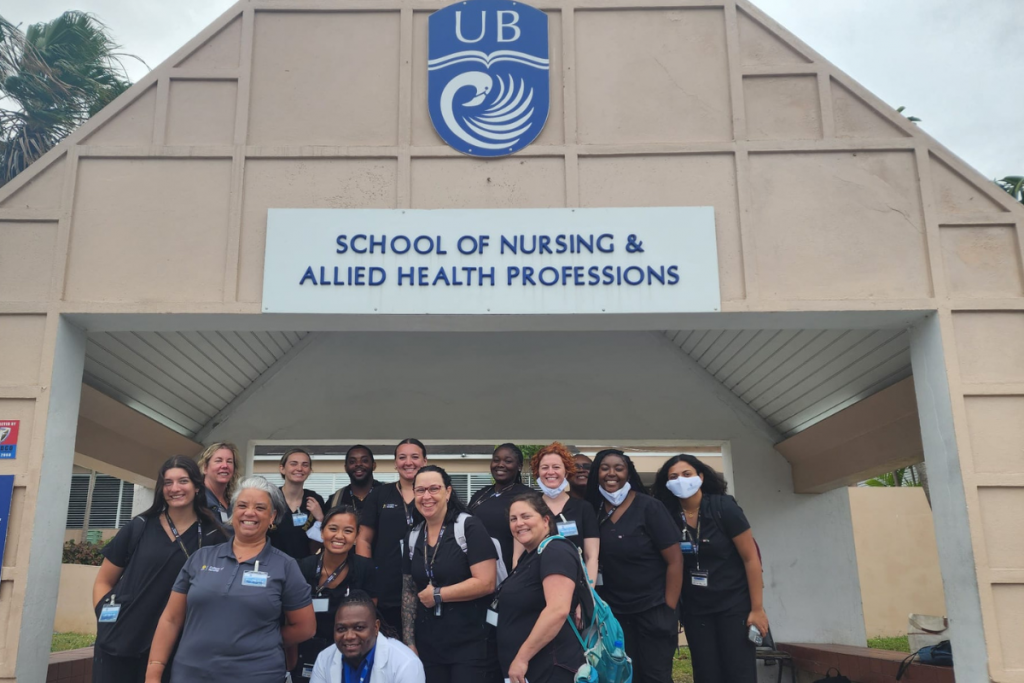 "Simulation is a means to forge partnerships and collaborations in a safe environment," says Desiree A. Díaz, a global healthcare simulation expert at UCF College of Nursing. "It is also important to see the similarities amongst students in the same programs — we are all caring and have the patients' best interest in mind."
Those similarities were shared and collaborations were created when 12 UCF nursing students joined Díaz and fellow global simulation expert Mindi Anderson in the Bahamas last week for a study abroad opportunity during spring break.
"To our knowledge, this is a first-of-its-kind study abroad trip as it focused on collaborative healthcare simulation globally with both undergraduate and graduate students," says Anderson.
The unique opportunity, which was supported with philanthropic gifts, allowed UCF nursing students to learn about cultural and nursing care differences and build relationships with the University of The Bahamas students.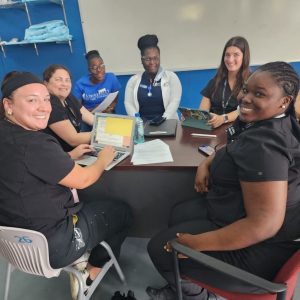 "All students were able to learn about social determinants of health and put themselves in the shoes of another," says Anderson. "I loved seeing the students from different schools work together, and get to learn about each other's similarities and differences."
"When I travel to other countries, I will change my mindset to thinking more as if I were in their shoes," says Traditional BSN student Brianna Langston about the lessons gained from the experience.
She has a personal connection to the Bahamas as it's where her father's family is from. "When I received the email about the study abroad trip, it was like hitting the lottery," she says. "I would get to learn more about the culture of the Bahamas and learn about healthcare simulation, which is something I am interested in."
Langston is one of the nine undergraduate nursing students and three graduate students who participated. The graduate students were able to apply their knowledge of simulation in presenting simulation topics to University of The Bahamas faculty as well as work with students on simulation development.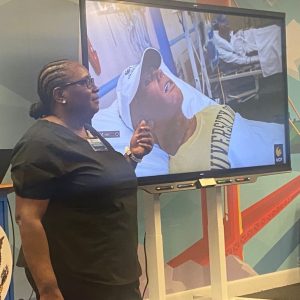 "This experience has demonstrated to me, as a student, the benefits of simulation in nursing education," says Vandolyn Mcintosh, a student in the online Healthcare Simulation graduate certificate program. "I have tremendous appreciation for the role simulation is playing in our healthcare education today and being able to participate in some way with its possible integration into nursing education in the Bahamas was amazing."
For Mcintosh, the trip was a full circle moment in her nursing career. She also has ties to the Bahamas. She is a graduate of the Bahamas School of Nursing, which is now a part of University of The Bahamas. "It is where the foundation of my nursing career was laid and the opportunity to return so many years later was truly fulfilling."
The partnership with the University of The Bahamas began when public health expert and fellow nursing faculty member Jascinth Lindo received a Fulbright U.S. Scholar Program award to the Bahamas in 2021. While there, she identified the need for education and collaboration around simulation. Díaz and Anderson began providing education and faculty development in healthcare simulation before exploring the study abroad opportunity for students to gain hands-on experience and a global perspective of healthcare.
"As a global community, it is important to understand that not all delivery mechanisms of care, legal issues and privacy laws are the same around the globe," says Díaz. "One of my most memorable moments was watching the 'lightbulb' go off when students saw the differences in insurance and payee systems compared to the U.S. and accessibility to care."
"The biggest takeaway for me was the reminder that nursing is truly a global profession," says Mcintosh, who is expected to graduate in Summer 2023.
To support future study abroad opportunities for UCF nursing students, click here.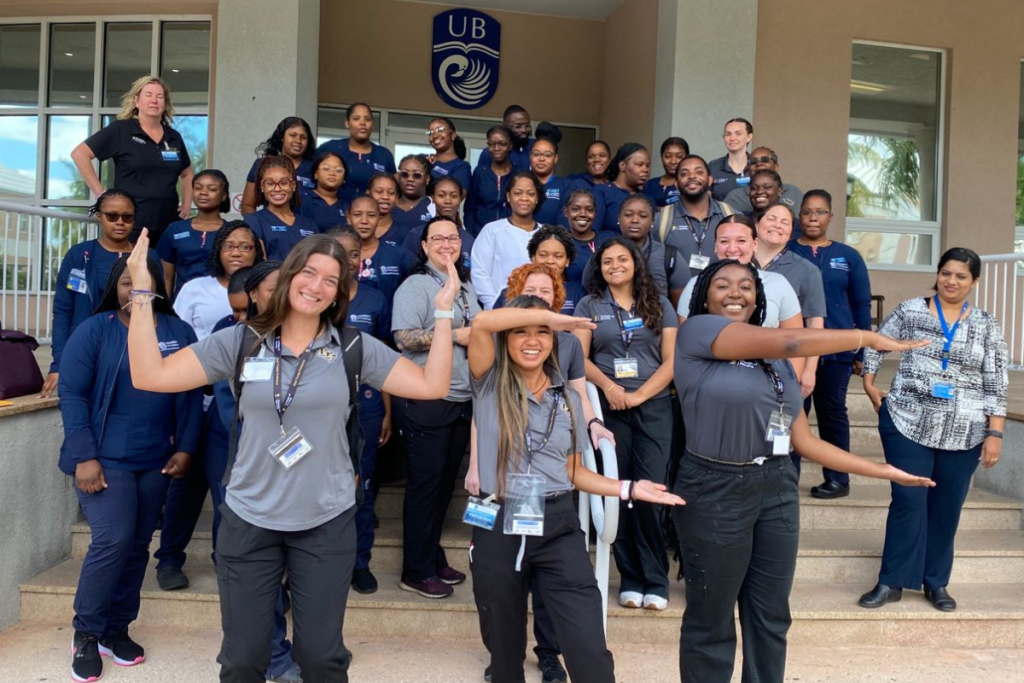 Has the UCF College of Nursing Positively Impacted You?
The mission of the College of Nursing at the University of Central Florida is to prepare nurse leaders and patient advocates through excellence in education, research and service.
Find out how to give back to your college, today!
More Stories