Released on October 12, 2021

Public Health expert Jascinth Lindo to build nurse research capacity in the Caribbean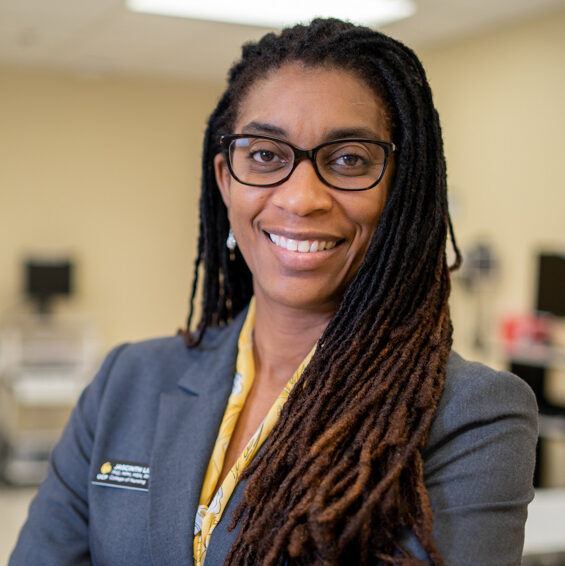 The U.S. Department of State and the Fulbright Foreign Scholarship Board have awarded Associate Professor Jascinth Lindo a Fulbright U.S. Scholar Program award to the Bahamas.
Lindo is teaching undergraduate nursing students and conducting research at the University of the Bahamas as part of a project to build nurse research capacity in the Caribbean. It is a topic and region she is passionate about. Lindo, who is from Jamaica, knows firsthand the challenges Caribbean nurses face in conducting research and over the last 15 years, has published and presented numerous scholarly works on the subject in collaboration with nurses and leaders in the region.
"I am honored to receive the prestigious Fulbright Scholar award," said Lindo. "This scholarship will provide valuable opportunities for collaboration between UCF and the University of the Bahamas."
Her current project aims to enhance learning experiences in a research methods course, and will engage nursing faculty and clinical partners in activities designed to strengthen research skills and promote a culture of research in the Department of Nursing and Health Sciences at the University of the Bahamas.
"Through research, nurses promote or advance evidence-based practice, build knowledge to enhance quality of care and patient safety, and create mentors for future generations of nurse scientists."
As a Fulbright Scholar, Lindo will share knowledge and foster meaningful connections across communities in the U.S. and the Bahamas. The Fulbright Program is the U.S. government's flagship international educational exchange program and is supported by the people of the United States and partner countries around the world. Since 1946, the Fulbright Program has provided more than 400,000 participants from over 160 countries the opportunity to study, teach and conduct research, exchange ideas, and contribute to finding solutions to shared international concerns.
Has the UCF College of Nursing Positively Impacted You?
The mission of the College of Nursing at the University of Central Florida is to prepare nurse leaders and patient advocates through excellence in education, research and service.
Find out how to give back to your college, today!
More Stories