Released on June 24, 2022

Frank Guido-Sanz was inducted in the Class of 2022 Fellows of the American Association of Nurse Practitioners, and is now among 24 distinguished national faculty fellows at the College of Nursing.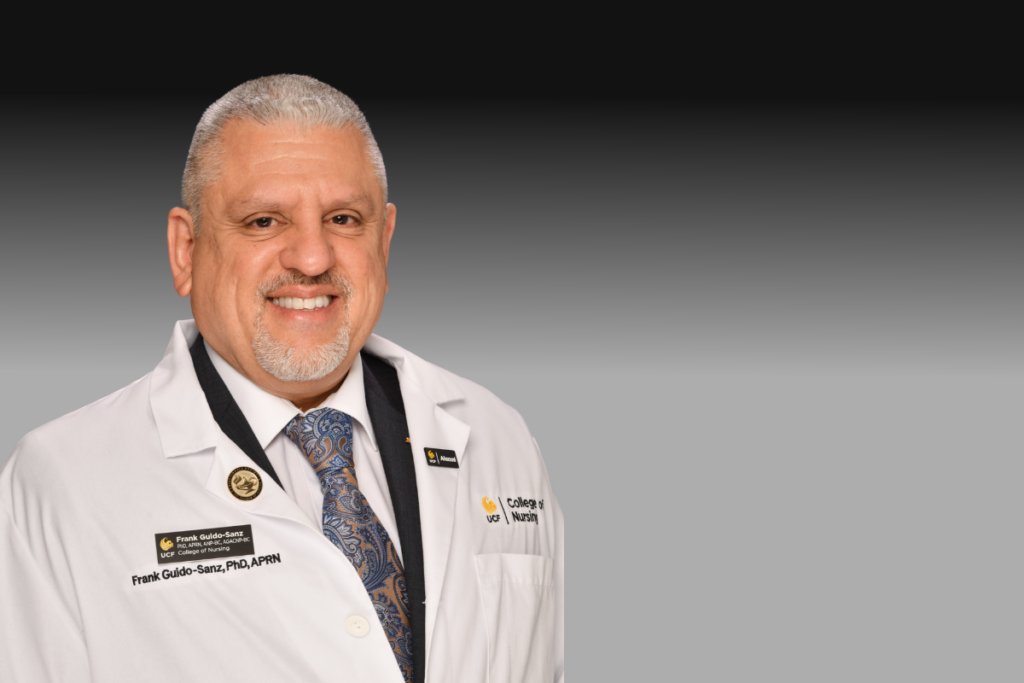 Recognizing his outstanding achievements in the field, Assistant Professor Francisco "Frank" Guido-Sanz, PhD, APRN, ANP-BC, '18AGACNP-BC, FAANP, has been inducted into the Fellows of the American Association of Nurse Practitioners® (FAANP) program. The prestigious program recognizes nurse practitioner leaders who have made exemplary contributions to nurse practitioner education, policy, clinical practice and research.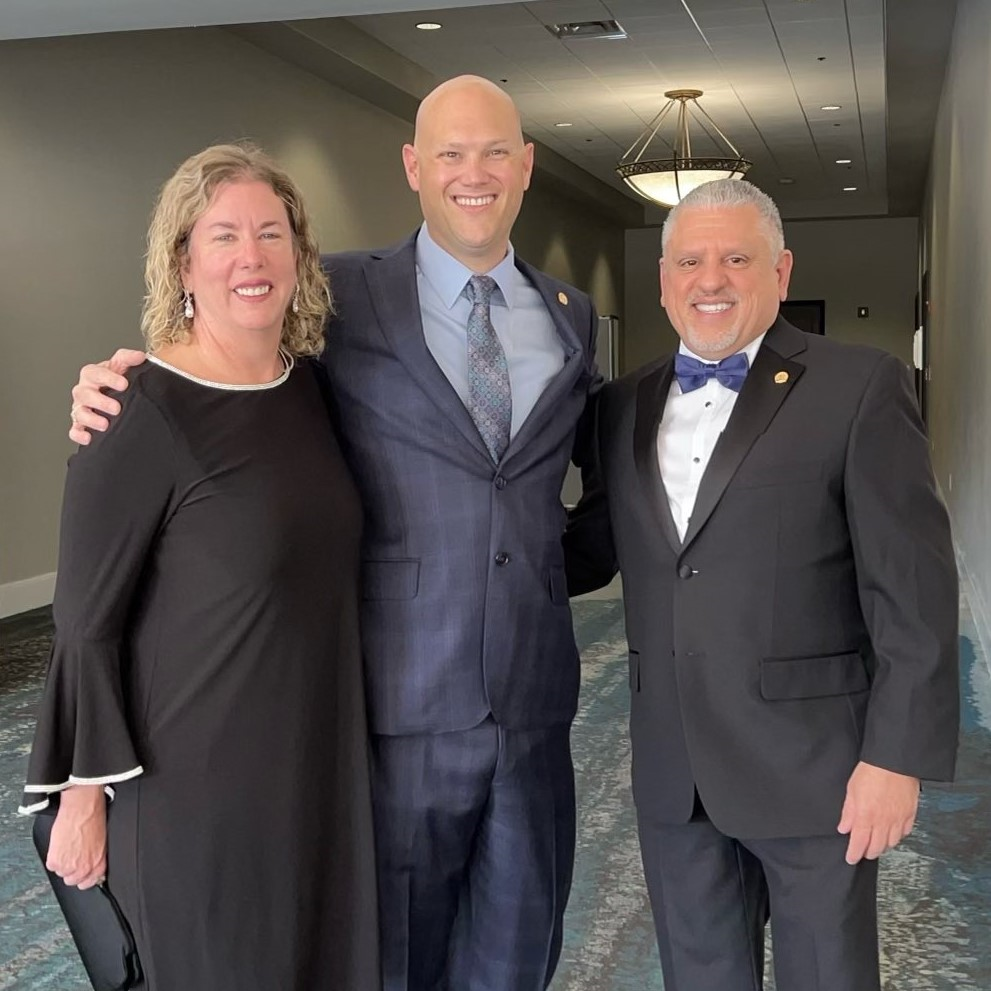 Guido-Sanz is among 40 other nurse practitioner leaders from around the world in the 2022 Class, and was honored at the induction ceremony on Thursday, June 23, 2022, at the 2022 AANP National Conference in Orlando, Florida.
He is now among 24 distinguished national faculty fellows at the UCF College of Nursing, and among 893 FAANPs worldwide who make a positive and profound impact on national and global health by advancing the profession and delivering high quality care.
"He has used his education and skills for the benefit of others, and as a result, gained access to technology and research opportunities achieved by few other nurse practitioners," said Christopher W. Blackwell, director of the Adult-Gerontology Acute Care Nurse Practitioner (AGACNP) program at the college.
A critical and intensive care practitioner for more than 15 years, and board-certified Adult Nurse Practitioner and AGACNP, Guido-Sanz leverages his clinical expertise as an educator and researcher. He is a founding lead faculty member of UCF's AGACNP program, whose graduates continually achieve a 100 percent first-time pass rate on the national board certification exam.
His research focuses on using simulation to improve patient outcomes in acute and critical care, trauma, mass casualty and combat casualty environments. He is co-inventor on two patented virtual reality training systems for wound assessment, diagnosis and care, and his research findings have been published and presented nationally. In 2020, he was honored by the National Organization of Nurse Practitioner Faculties with the Outstanding Researcher Award.
In addition to his faculty appointment at the college, he holds a nurse practitioner clinical appointment in the Surgical Intensive Care Unit at Jackson Memorial Hospital in Miami where he has served on the frontline of the COVID-19 pandemic. He also serves on the frontline of natural disasters as a lead nurse practitioner volunteer with the Trauma Critical Care Team – South with the National Disaster Medical System, and a nurse practitioner volunteer with both the Miami-Dade County Medical Reserve Corps and Florida Advanced Surgical & Transport Team. Recognizing his extraordinary service to the community, Guido-Sanz was honored in 2021 with a Noble Knight Nurse Award.
Has the UCF College of Nursing Positively Impacted You?
The mission of the College of Nursing at the University of Central Florida is to prepare nurse leaders and patient advocates through excellence in education, research and service.
Find out how to give back to your college, today!
More Stories