Celebrations for Spring 2020 Nursing Graduates
Congratulations on completing your nursing degree program at the UCF College of Nursing!
We are so proud of you. You should be proud, too. You've earned the title of Knight Nurse, joining a community of more than 11,000 alumni.
It's time now to celebrate. Thank your family, friends and mentors. Congratulate your peers. Receive encouragement and inspiration for the next step in your career.
And, most importantly, to stand up to be officially recognized as a graduate of the UCF College of Nursing.
Scroll down, or use the links above, for details on how we're recognizing you and the Class of 2020.
---
Virtual Recognition Ceremony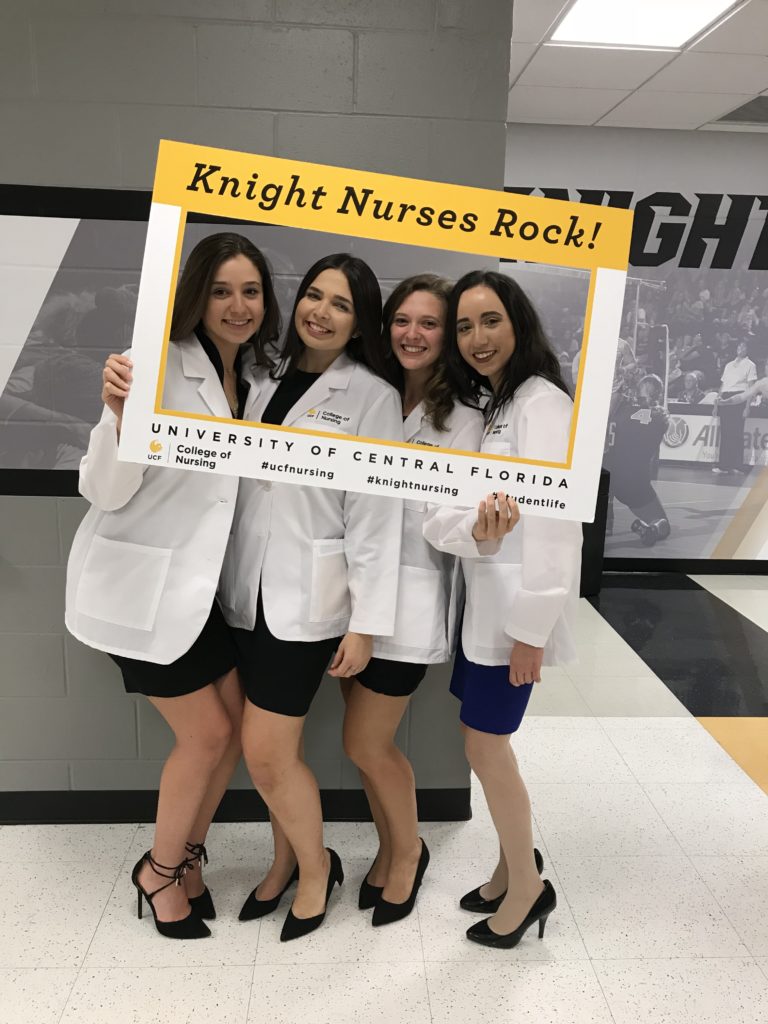 While we are not able to gather together in person, we still believe this momentous occasion in your education is worthy of recognition.
Dean Mary Lou Sole, faculty, alumni and healthcare partners in the community will share special messages for you, the UCF College of Nursing Class of Spring 2020, and recognize student honors and achievements.
Friday, May 1, 2020
Ceremony Premieres at 5 p.m. EST
UCF College of Nursing Facebook and YouTube Channels
How to join the ceremony:
On the Premiere page, click on the "reminder" button to be notified prior to the premiere.
Share the details with family and friends.
Join us on Friday, May 1, at 5 p.m. wearing your most festive black and gold attire!
Can't join us live? Don't worry, the link will still be available after that date.
Download Program
Please be aware that the date and time for the Virtual Recognition Ceremony is subject to change should we encounter unforeseen technical issues.
---
"I am a Knight Nurse" Pride
A photo opportunity to show off your new title, "Knight Nurse," to family and friends, and be featured on our social media channels.
Here's how to do it:
Print this graphic. No printer? No worries. Simply pull it up on another screen next to you.
With the image next to you, either snap a selfie or take a short video to share #SomeGoodNews and your plans after graduation.
Videos and photos will be shared on social media and on our website.
---
Congratulations #UCFNurse2020
Tag us or use hashtag #UCFNurse2020 in your "I am a Knight Nurse" photo or video for a chance to be featured.
---
Messages for UCF Nursing Graduates
---
Spring 2020 Nursing Graduates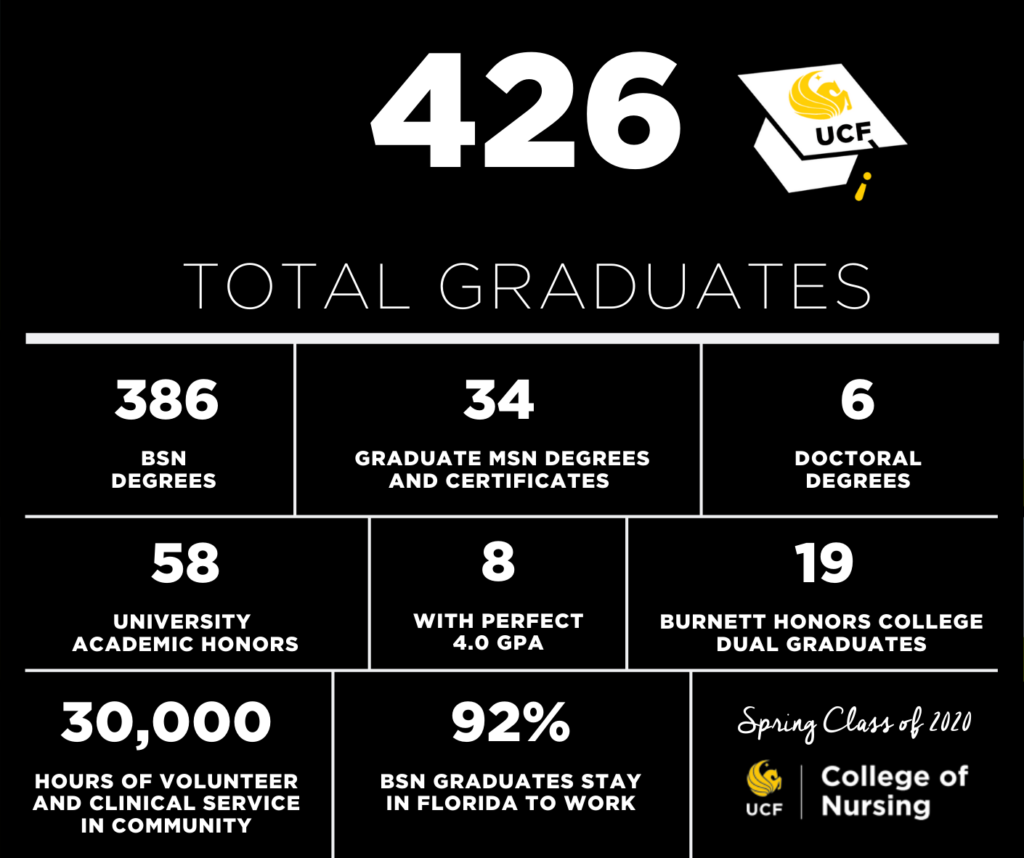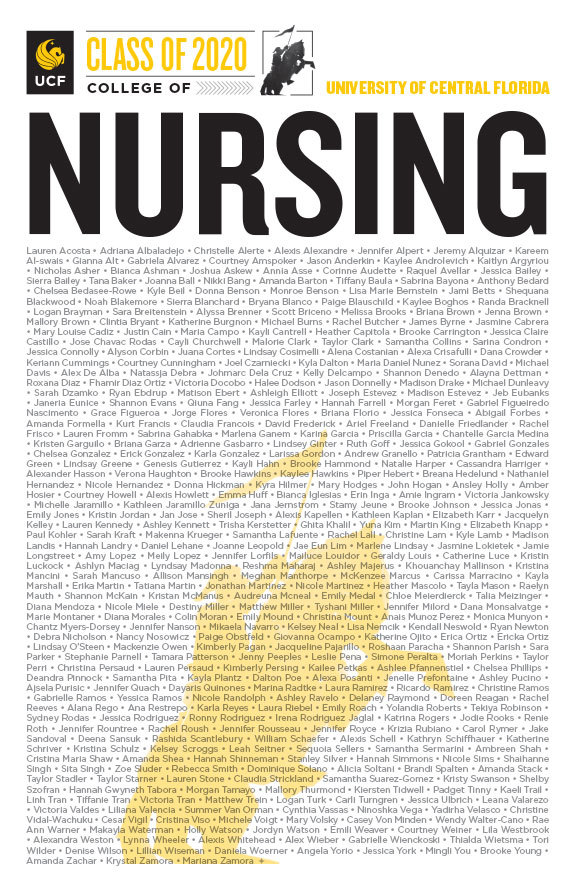 Download Poster