Released on May 4, 2020

This weekend, 426 students from the UCF College of Nursing received their degrees – earning the title, "Knight Nurse." The graduation celebration for the Spring Class of 2020 was one for the history books.
It is the moment every student has worked hard to get to, when they realize their dreams of becoming a nurse or completing the next level of their nursing education.
However, this year, instead of gathering in person for the celebration, more than 700 UCF nursing students, their family and friends, joined college faculty on YouTube and Facebook for the Virtual Recognition Ceremony premiere on Friday, May 1 (and an additional 700 have watched the replay). The following day graduates and their supporters returned online for commencement, officially receiving their degree from the University of Central Florida.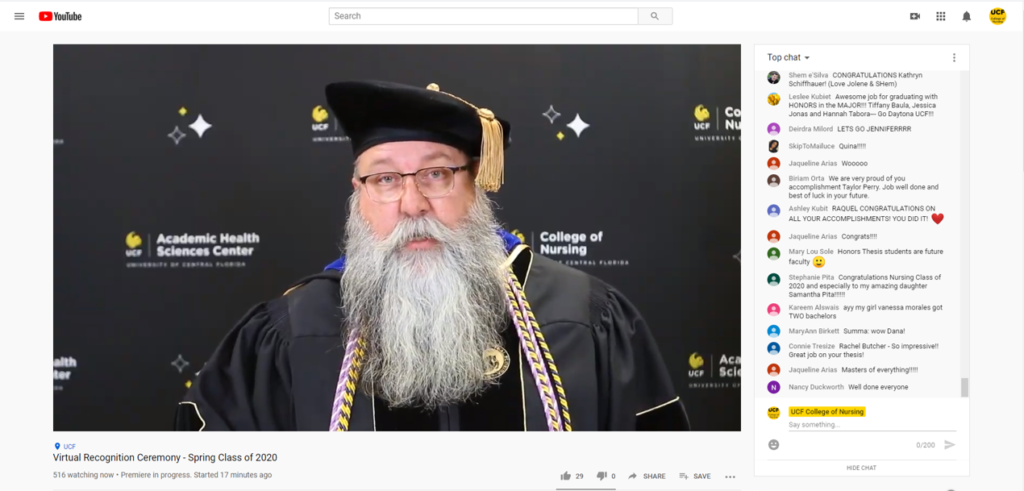 Throughout the week, both online and on social media, family and friends shared video graduation messages while graduates proudly showed off their new title, "Knight Nurse."
"Completing one of our rigorous nursing programs is an accomplishment well-deserving of recognition. While we were unable to gather together in person, we wanted to ensure we honor our graduates' hard work and celebrate their achievements," said UCF College of Nursing Dean Mary Lou Sole of the Virtual Recognition Ceremony.
---
Historical Year
This year's celebration was momentous for more than its virtual nature as a result of the global COVID-19 pandemic. The Spring Class of 2020 marked the conclusion of the 40th anniversary academic year of the college, commemorating four decades of excellence in nursing education. It was also held during the "Year of the Nurse and Midwife" designated by the World Health Organization to bring more awareness to the profession.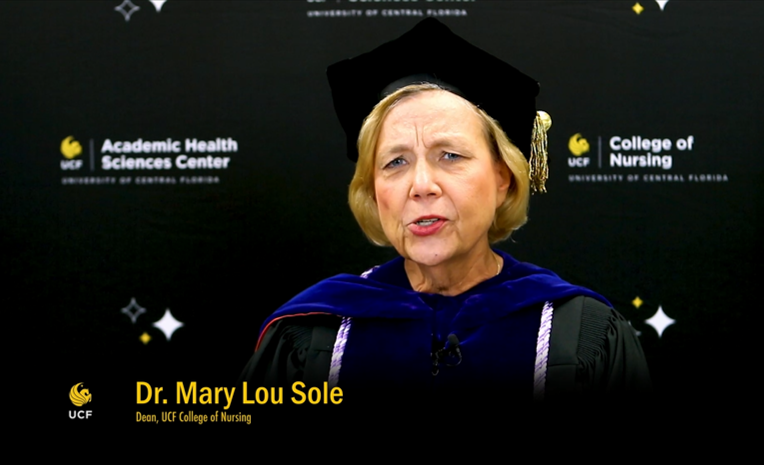 Now, more than ever, the world needs more Knight Nurses to lead, to innovate, and to care.
"As the Class of 2020, you will help not only with the immediate healthcare crisis. But you will play an important role in nursing's future to address critical healthcare needs here in Central Florida and around the world," added Sole during her recognition ceremony speech.
---
High Achieving Cohort
As a class, the Spring 2020 graduates also made their mark in history. "This year's undergraduates are one of the most academically talented and highest achieving groups of graduates in our history," added Sole.
The class included eight undergraduate students achieving a perfect 4.0 GPA:
Jennifer Alpert
Michael Burns
Makenna Krueger
Sarah Mancuso
Destiny Miller
Dana Monsalvatge
Rebecca Smith
Tiffanie Tran
Spring 2020 BSN graduates included 58 students graduating with University Academic Honors, six who are graduating from the Burnett Honors College with Honors, and 13 who completed the Honors Undergraduate Thesis program.
Additionally, four of the college's healthcare partners joined the ceremony to each honor an outstanding BSN student.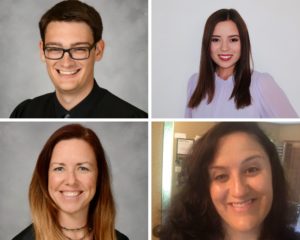 Orlando Health Student Excellence Award:
Michael Burns, Traditional BSN Orlando
AdventHealth Mission of Excellence Award:
Cassandra Harriger, Traditional BSN Orlando
"Wellness Starts with We" Health First Student Award:
Shannon Evans, Traditional BSN Cocoa
Parrish Medical Center's S.L.I.C.E.S. Student Nurse Award:
Jennifer Royce, Traditional BSN Cocoa
A total of 386 Bachelor of Science in Nursing degrees were awarded across all programs, 200 of which are new nurses who will help meet demand for more nurses nationwide.
To help meet the goal for more nurse leaders, as detailed in the landmark "Future of Nursing" report, the college is proud to recognize the hard work of the 34 graduates of Master of Science in Nursing and graduate certificate programs.
Further contributing to national "Future of Nursing" objectives, the college is helping prepare more doctorally prepared nurses who may contribute to nursing education as faculty, to nursing science as researchers, and to improving healthcare access as advanced practice nurses.
The six doctoral degree graduates who completed a dissertation or doctoral scholarly project are: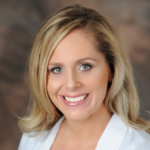 Corinne Audette, MSN, CNM
PhD in Nursing
"Access and Utilization of Prenatal Care in Florida and its Effects on Preterm Birth"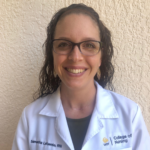 Samantha Lafuente, BSN, RN
BSN to DNP, Adult-Gerontology Acute Care Nurse Practitioner
"The Impact of an Educational Intervention to Increase Nurse Practitioner Knowledge about the American Geriatrics Society Beers Criteria®"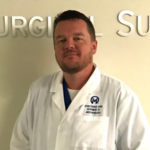 Ryan Ebdrup, MS, CRNA
Post-Master's Advanced Practice DNP
"Evaluating Moderate Sedation Policy Knowledge in Non-operating Room Areas"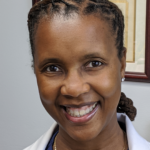 Marlene Lindsay, MSN, APRN-C
Post-Master's Advanced Practice DNP
"Improving Depression Screening in Adult Primary Care"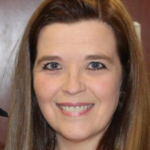 Christine Ramos, MSN, APRN, ANP-BC, CNE
Post-Master's Advanced Practice DNP
"Improving Timeliness of Medication Treatment for Underserved Patients with Asthma"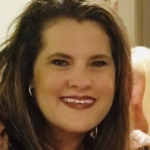 P. Nicole Tinny, MSN, RN
Post-Master's Advanced Practice DNP
"Introducing an Acuity Based Staffing Tool in a Skilled Nursing Facility"
---
As a new generation of nurse leaders, you will shape the future of nursing. We know you will 'Charge On' and make a difference every day.
---
Has the UCF College of Nursing Positively Impacted You?
The mission of the College of Nursing at the University of Central Florida is to prepare nurse leaders and patient advocates through excellence in education, research and service.
Find out how to give back to your college, today!
More Stories