Released on February 26, 2021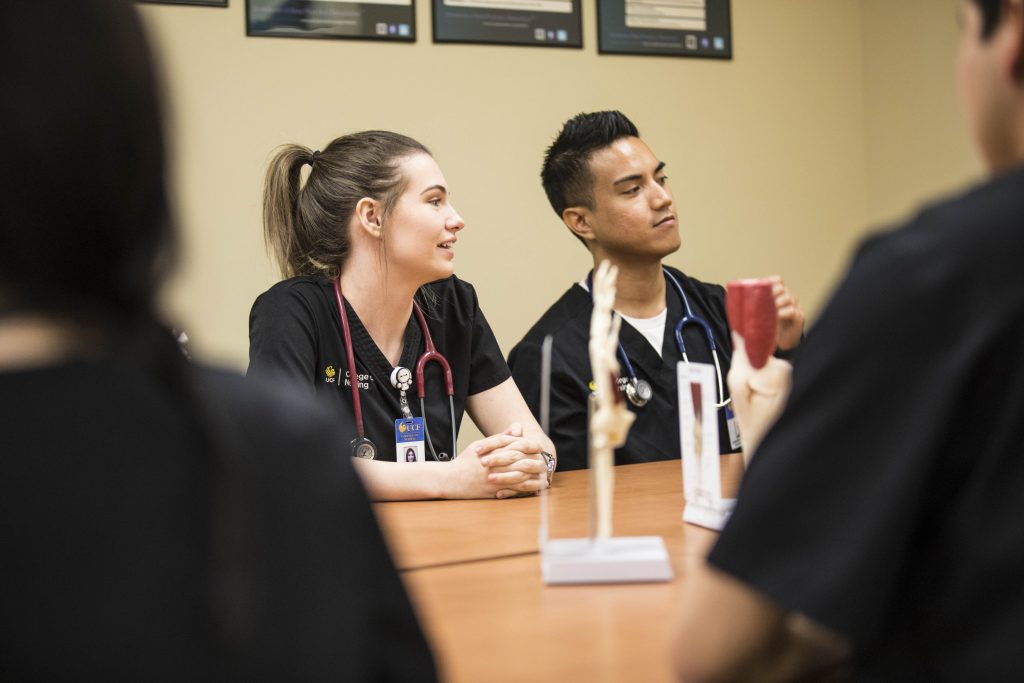 WFTV 9, Fox 35 Orlando, and Spectrum News 13 report that, as a result of the pandemic, an interest in nursing degrees sparked a 26% increase in applications to the BSN programs at the UCF College of Nursing, and interest in online graduate nursing degrees is also up. Dr. Jessica Simmons, assistant dean of students at the college, was interviewed.
Watch on WFTV
Watch on News 13
Has the UCF College of Nursing Positively Impacted You?
The mission of the College of Nursing at the University of Central Florida is to prepare nurse leaders and patient advocates through excellence in education, research and service.
Find out how to give back to your college, today!
More Stories