Released on August 4, 2020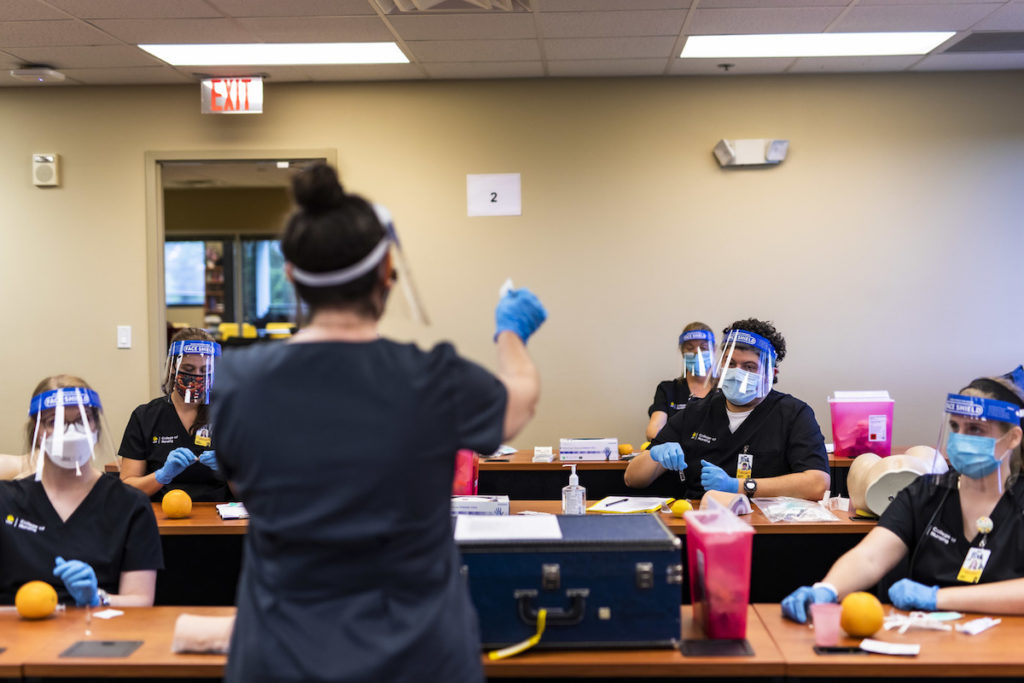 With a team of faculty experts and a commitment to safety, a group of first-semester Second Degree BSN students finally had the chance to demonstrate skills they've learned online in real life.
Read More
Has the UCF College of Nursing Positively Impacted You?
The mission of the College of Nursing at the University of Central Florida is to prepare nurse leaders and patient advocates through excellence in education, research and service.
Find out how to give back to your college, today!
More Stories