Released on May 1, 2023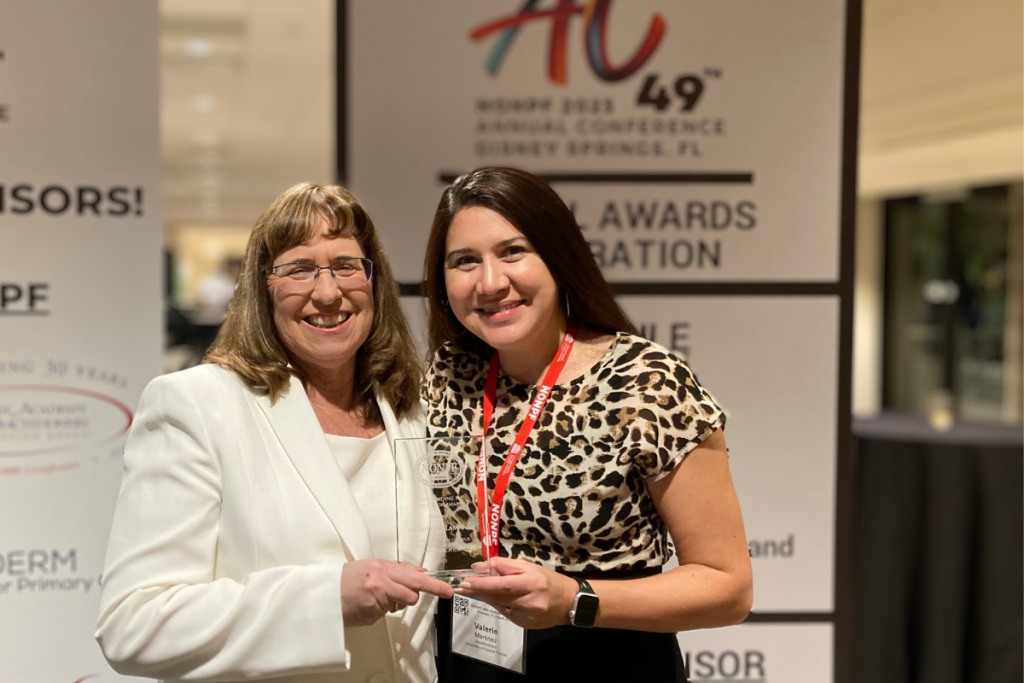 Associate Professor Jacqueline LaManna '13PhD has received the 2023 Outstanding Nurse Practitioner Education Award from the National Organization of Nurse Practitioner Faculties. The award recognizes nurse practitioner faculty who contribute to the advancement of education through innovative curriculum and creative education strategies. LaManna is one of nine nurse practitioner educators who were honored at the organization's annual conference in Orlando, Florida, this past weekend.
Since shortly after achieving her nurse practitioner board certification more than three decades ago, LaManna has been in educator roles and has been on faculty at UCF since 2001. At UCF's College of Nursing, she has served as a clinical preceptor for nurse practitioner students, a lab coordinator at the Cocoa campus, and now oversees the online Doctor of Nursing Practice (DNP) program for Advanced Practice Nurses.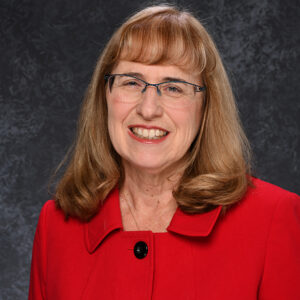 She also oversees a four-year, $1.5 million federal grant aimed at addressing healthcare disparities in rural and underserved communities by preparing more nurse practitioners to provide primary care in those areas — both in person and via telemedicine.
LaManna is a certified telehealth educator, and in addition to educating UCF students on telemedicine, she is part of a national team of educators developing a toolkit to support delivery of competency-based telehealth education in nurse practitioner programs. She also received funding to study the use of telehealth robots for educating nurse practitioners in the care of older adults – a patient population where she has focused her clinical career and research.
Last year, she was one of 15 nurse educators worldwide to receive the Distinguished Educator in Gerontological Nursing award. In 2020, she received the prestigious honor of Fellow of the Association of Diabetes Care and Education Specialists for her sustained and significant contributions to diabetes care and education. She has been a Certified Diabetes Care and Education Specialist for 30 years, and currently serves on the Board of Directors for the Association of Diabetes Care and Education Specialists.
In addition to her contributions as an educator and researcher, she impacts the health of the community in her clinical practice. She currently works as a nurse practitioner in an endocrine specialty clinic with the Florida Department of Health in Brevard County.
"She will continue to remarkably contribute to the nursing profession as a strong leader, scholar and mentor in nurse practitioner education," says Valerie Martinez, program director of the primary care nurse practitioner programs.
Has the UCF College of Nursing Positively Impacted You?
The mission of the College of Nursing at the University of Central Florida is to prepare nurse leaders and patient advocates through excellence in education, research and service.
Find out how to give back to your college, today!
More Stories