Released on November 1, 2023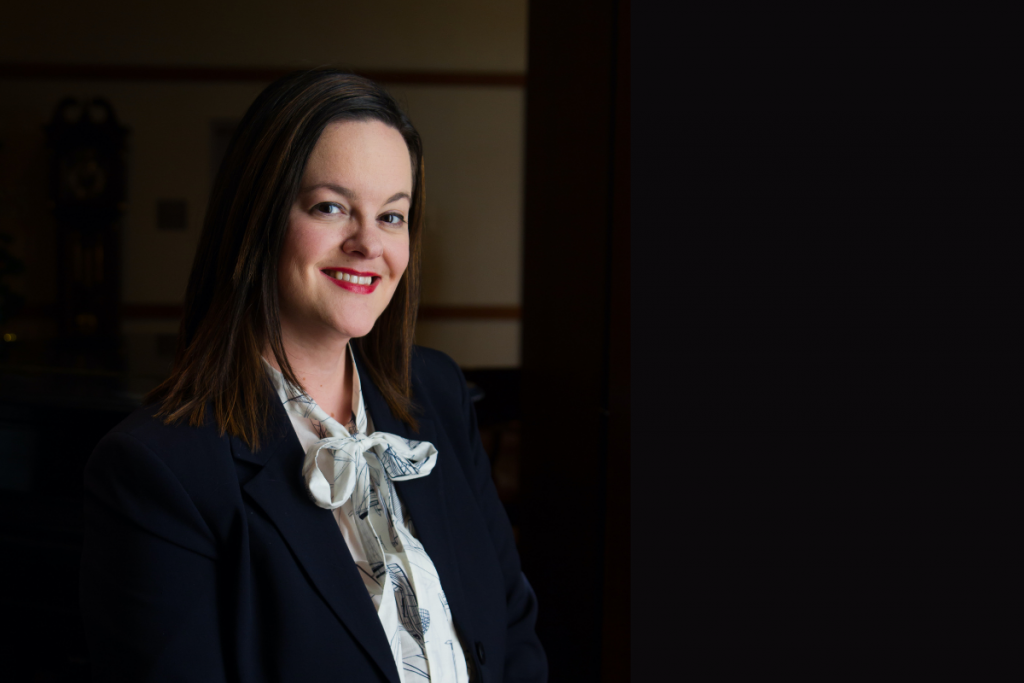 Ali Haskins Lisle, Ph.D., has been named the Director of Development and Operations for the UCF-led Virtual Experience Research Accelerator (VERA).
VERA is a nearly $5 million U.S. National Science Foundation project to develop the first large-scale human-machine system for virtual reality human subjects research, with the goals of affording very large studies, very quickly, with populations that are diverse and inclusive, e.g., including older adults and people with disabilities.
The VERA team includes investigators from UCF (Prof. Greg Welch and Prof. Gerd Bruder), Cornell Tech (Prof. Shiri Azenkot), Stanford University (Prof. Jeremy Bailenson), Davidson College (Prof. Tabitha Peck), and Rutgers University (Prof. Valerie Jones Taylor).
In her role, Haskins Lisle will lead a team that will collaborate closely with VERA's Lead Principal Investigator, Professor Greg Welch, the other investigators, and other team members to lead the development, design, and operations of the VERA software and hardware systems, as well as policies, procedures, activities, and finances.
Haskins Lisle and her team will also play a pivotal role in developing an international community of researchers using VERA, as well as outreach to researchers and the general public, including people from underrepresented populations.
Haskins Lisle brings a wealth of experience to her new role. Her previous positions include serving as an account manager at Academic Analytics from 2021 to 2023, where she provided strategic analyses regarding research output to universities nationwide. In addition to her academic insights, she also has done consulting work in user experience and design, supporting a variety of academic and government clients with the design and implementation of complex user interfaces. She has experiences conducting research and teaching undergraduate engineering classes as an adjunct professor at Virginia Tech as well. She holds a Bachelor of Science, Master of Science, and Doctorate in Industrial & Systems Engineering from Virginia Tech.
"Dr. Haskins Lisle has a unique combination of project development and operations skills, including fundamental aspects of human-computer interaction in general, and VR in particular," Welch says. "Her expertise spans technology, psychology, human factors, and human subjects research. She has conducted research and taught classes in core areas of VR, such as human locomotion research, motion tracking, eye tracking, and reaction time. Furthermore, she possesses significant experience with Institutional Review Boards, both as a researcher and as an external IRB member for a Veterans Affairs Medical Center."
Haskins Lisle says she's honored to join UCF as the director of development and operations for VERA.
"I look forward to partnering with the academic, industry, and nonprofit organizations involved in the XR community on this exciting development," she says. "I am delighted at the complexity of considerations that will need to be made when bringing VERA to fruition and am grateful for all of the support and guidance that Dr. Welch and the other investigators will provide to execute their vision. VERA will foster participation in research by often marginalized groups and thus will provide the means to introduce more diversity and robustness into the data pools that ultimately impact the knowledge gleaned from XR research, while making this data and the data collection process more accessible to researchers."
Welch is a computer scientist and engineer and the AdventHealth Endowed Chair in Healthcare Simulation in UCF's College of Nursing. He also holds secondary appointments in the College of Engineering and Computer Science, and the School of Modeling, Simulation and Training. Welch received his doctorate in computer science from the University of North Carolina at Chapel Hill and joined UCF in 2011.
Has the UCF College of Nursing Positively Impacted You?
The mission of the College of Nursing at the University of Central Florida is to prepare nurse leaders and patient advocates through excellence in education, research and service.
Find out how to give back to your college, today!
More Stories