Released on June 22, 2021

The International Association for Clinical Simulation and Learning honored nursing Associate Professor Desiree A. Díaz as a visionary and inspiring nurse leader.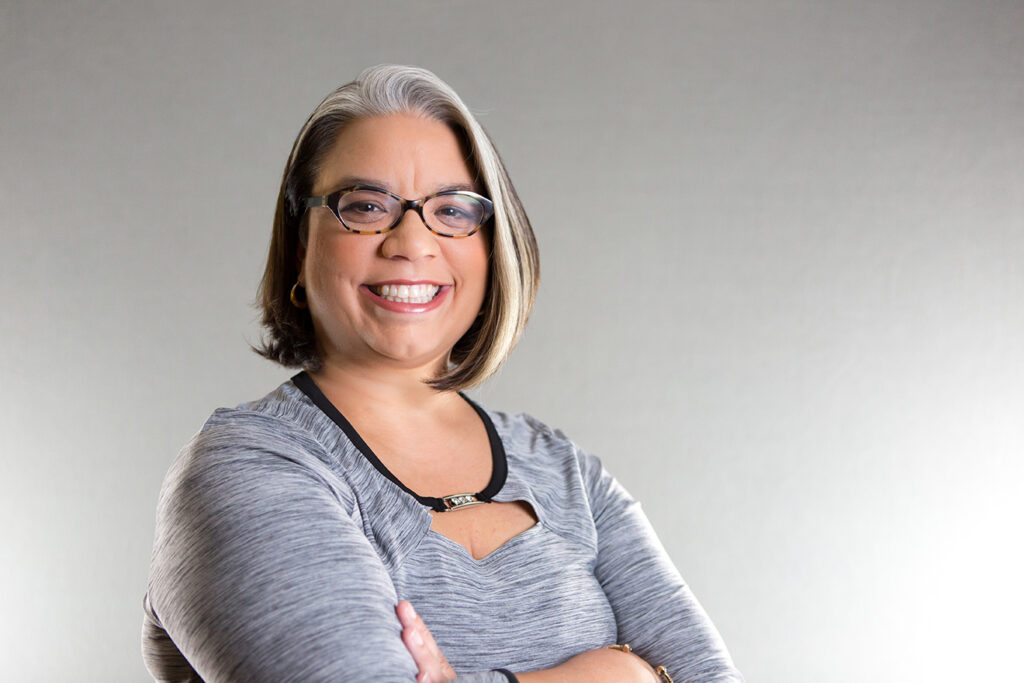 Leading healthcare simulation expert Desiree A. Díaz, PhD, FNP-BC, CNE, CHSE-A, ANEF, FAAN, has been honored with the inaugural Diversity, Inclusivity, and Equity Excellence Award from the International Association for Clinical Simulation and Learning (INACSL). Awards were presented during the 2021 INACSL Annual Conference last week.
The award recognizes an exemplary role model dedicated to diversity, inclusivity, and equity in simulation practices.
For more than a decade, Díaz has focused her research on improving healthcare disparities through simulation education and training. Her research has included correctional healthcare, English Language Learners, and the LGBTQ+ community. Most recently, she was awarded a research grant to improve prenatal and postpartum care in ethnically diverse populations.
"Dr. Díaz has pioneered and addressed the emerging challenges in healthcare delivery and education," said Pamela R. Jeffries, a nationally renowned simulation expert and current dean and professor at The George Washington University School of Nursing. "She continues to create best practices within healthcare disparity simulations and research showing a direct correlation with learner behavior change."
Her work has been widely published and presented, and she is sought-after for her expertise in the field. Last year, Díaz presented webinars on inclusion, diversity and equitable care in simulation for Columbia University and Modern Healthcare.
"Her (research) has always sought to shine a light on equity, diversity and inclusion way before those terms came into vogue," said Laura Gonzalez '08PhD, president-elect of INACSL. "Dr. Díaz is a pioneer who recognizes the importance of inclusivity."
This is not the first honor for Díaz recognizing her significant contributions to advancing health equity and innovation. This past fall, she was inducted as a fellow into the prestigious American Academy of Nursing. In 2017, she was honored by INACSL with an Excellence in Academia Award.
INACSL is a global association dedicated to excellence in nursing education, practice and research in healthcare simulation, and includes more than 1,900 members across 26 countries.
Has the UCF College of Nursing Positively Impacted You?
The mission of the College of Nursing at the University of Central Florida is to prepare nurse leaders and patient advocates through excellence in education, research and service.
Find out how to give back to your college, today!
More Stories