Released on December 7, 2020

Research grant prepares UCF nursing students to improve care for prenatal and postpartum minority populations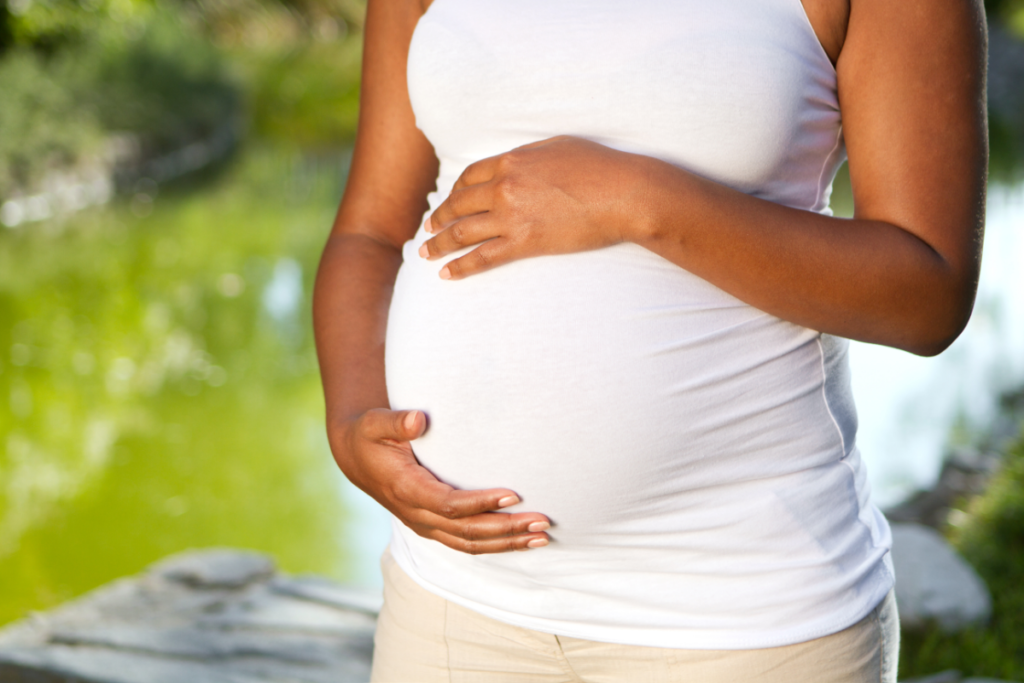 The U.S. population is becoming more diverse and therefore, so are the patients seeking healthcare. But for these growing number of patients, their healthcare outcomes are often vastly different compared to white patients.
Among the most staggering statistic is the fact that Black, American Indian, and Alaska Native women are two to three times more likely to die from pregnancy-related causes compared to white women. According to the CDC, two-thirds of pregnancy-related deaths are preventable.
Nursing faculty Desiree Díaz and Carmen Giurgescu are working to improve the outcomes for these mothers and their newborn babies.
Giurgescu, associate dean of research at the College of Nursing and a certified women's health nurse practitioner, has spent over the last two decades seeking to improve birth outcomes for Black women through her research.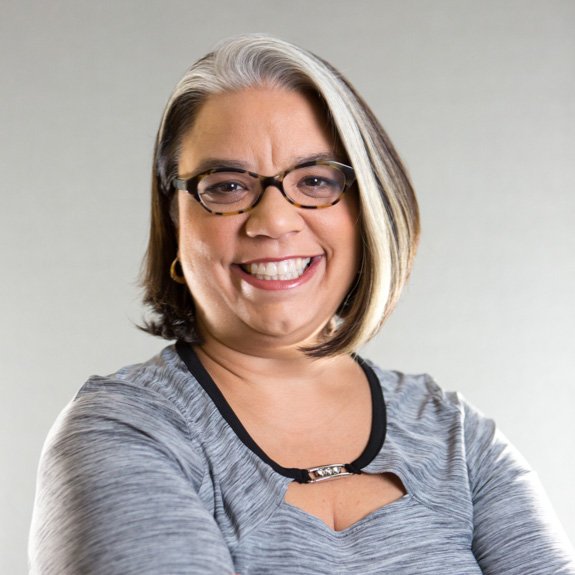 Díaz is one of the world's foremost experts in healthcare simulation, and has spent over a decade seeking to improve healthcare disparities in ethnically diverse and underserved patient populations.
Now thanks to a new research grant from Laerdal Medical and two new high-fidelity manikins – mom "Kendra" and baby "Soto-Tunix," the two nurse researchers along with college faculty Leslee D'Amato-Kubiet '13PhD and librarian Andrew Todd '96BSN are hoping to save more lives starting with simulation education.
Studies have proven that a well-designed simulation can build upon information from an academic setting and transform care at the bedside.
"It starts by bringing awareness to our nursing students, creating early recognition of potentially fatal healthcare complications and social determinants of health in ethnically diverse populations, to save lives of moms and babies," said Díaz.
We also hope to make a ripple effect where these nurse leaders go out into our communities to make a difference at every point of contact.
Reflecting Real Life
Díaz consulted with Giurgescu to create realistic simulated learning scenarios from prenatal care through delivery and postpartum to explore healthcare disparities for Black women and infants.
Black women have increased risk factors for poor outcomes, including depression, gestational diabetes and infant mortality. Social and environmental factors, including racial discrimination and living in disadvantaged neighborhoods, also are related to a higher risk for preterm birth and pregnancy complications for Black women.
The simulation-based education brings to life statistics learned in the classroom. In the college's accredited STIM Center, students provide authentic, realistic maternal care for Kendra and her baby in a safe learning environment.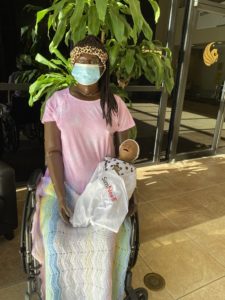 In the simulation, Kendra is in the fourth stage of labor and requires heightened care since she is at higher risk for hypoglycemia due to gestational diabetes and for postpartum hemorrhage. Post-delivery, students are expected to begin an assessment for, and educate Kendra on, postpartum blues and depression.
In addition to improving maternal-child care, the simulation-based education helps students become more culturally competent providers.
"Healthcare disparities is bringing awareness to the issues that are often not spoken," said Díaz. "Students must first understand how external factors affect the internal aspect of a patient to ultimately provide more culturally competent care ."
"I was able to move from knowing about certain healthcare disparities, and feeling sad and frustrated about them, to being able to have a conversation about them and gain the knowledge to make a long-term difference in how I care for patients," said Gabrielle Jaromin, a senior accelerated Second Degree BSN student who participated in the simulation.
Improving care for minority moms and their newborns is just one way Díaz is using simulation to ensure a healthier future for all. "I believe in human health," said Díaz, whose research has also addressed healthcare disparities in limited English proficiency and transgender patients. "I believe in whatever type of person you are that you are human and deserve quality healthcare that is the same for everyone."
---
Webinar: Expose, Explore, and Promote Equitable Care Through Patient Simulation
Join UCF College of Nursing Associate Professor Desiree Díaz at a live webinar on December 8, 2020, at 2 p.m. EST. on how to use simulation to encourage culturally competent and equitable care.
Register
Has the UCF College of Nursing Positively Impacted You?
The mission of the College of Nursing at the University of Central Florida is to prepare nurse leaders and patient advocates through excellence in education, research and service.
Find out how to give back to your college, today!
More Stories