Released on January 20, 2022

The healthcare simulation education pioneer was one of only 10 international experts inducted into the Class of 2022 Fellows.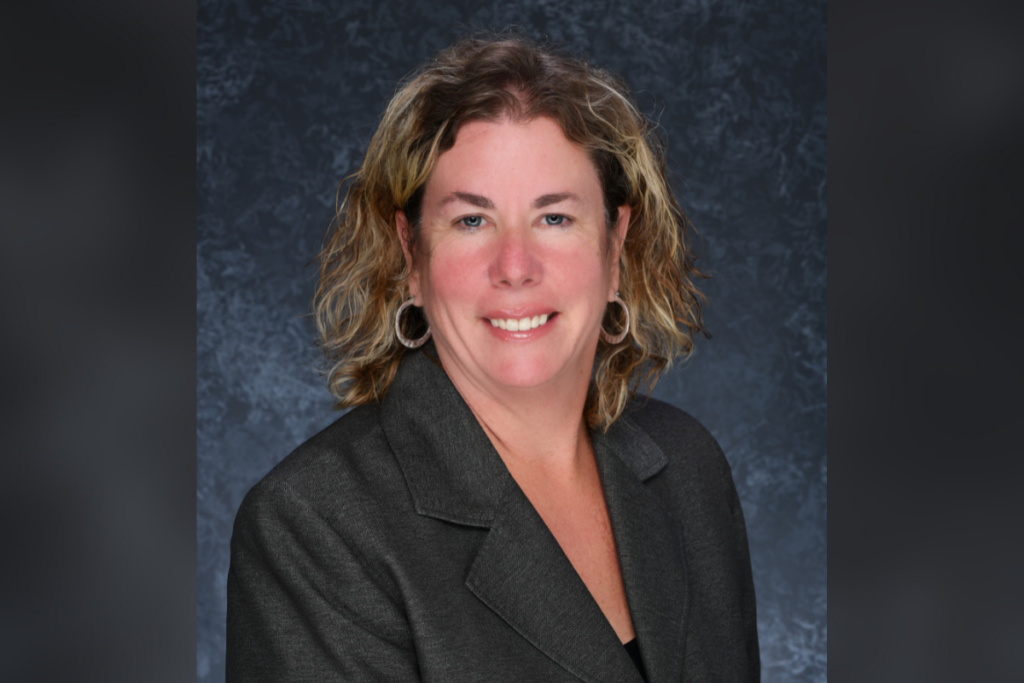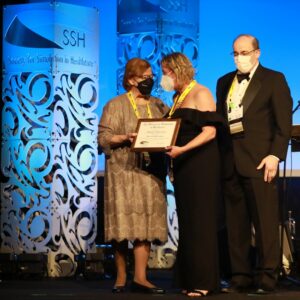 The Society for Simulation in Healthcare (SSH) has inducted Professor Mindi Anderson as a Fellow of the Society for Simulation in Healthcare Academy. Anderson is one of only 10 experts who were inducted in the Class of 2022 Fellows on Saturday, January 15, 2022, during the President's Ball at the International Meeting on Simulation in Healthcare conference.
The global group of professional healthcare simulationists were recognized for their sustained contributions and impact on the field of healthcare simulation, and to the SSH – the largest simulation organization in the world with more than 5,000 members in over 60 countries. The work, dedication, and passion of Fellows help shape the current art, science, and practice of healthcare simulation, and will help to shape its future.
Since 2016, 101 individuals from 12 countries have been awarded this prestigious recognition. The designation as a Fellow of the SSH Academy is prestigious and important to the healthcare simulation community as one of the fastest growing fields in healthcare education.
---
"Fellows of the SSH Academy are professionals whose expertise in and dedication to simulation is incredible. The commitment of the individuals in this group to quality simulation and an increasing recognition of simulation as an education and research tool is indeed impressive."

Beth Mancini, RN, PhD, NE-BC, FSSH, FAHA, ANEF, FAAN, Chair of the SSH Academy Board of Governance
---
An educator for more than two decades, Anderson is the inaugural director of the Healthcare Simulation graduate program where she mentors future leaders in the field. She was an early pioneer in healthcare simulation education, and today is one of the world's foremost experts in the field. Her research has been widely published and presented both nationally and internationally, and has advanced nursing science and contributed to healthcare simulation best practices for 14 years. She has leveraged her clinical expertise as an advanced practice nurse and certified pediatric nurse practitioner in her research, including most recently as part of a team creating simulation-based education to recognize and improve outcomes for pediatric sepsis. Additionally, Anderson is part of an interdisciplinary team at UCF that has been issued two patents on advances in simulation and training.
In addition to her faculty appointment at UCF, Anderson is an associate editor of Simulation & Gaming and on the editorial board for the SSH Journal. She is a fellow of the American Academy of Nursing and the Academy of Nursing Education, and a member of the Board of Directors of the International Nursing Association for Clinical Simulation & Learning, which honored her with an Excellence in Academia Award in 2018. This is not the first honor from SSH for Anderson, who has been a member of the organization since 2005 serving in several roles. Last year, she was named Educator of the Year.
Has the UCF College of Nursing Positively Impacted You?
The mission of the College of Nursing at the University of Central Florida is to prepare nurse leaders and patient advocates through excellence in education, research and service.
Find out how to give back to your college, today!
More Stories