Released on March 29, 2021

Burnett Honors College scholar and BSN student Sadie Richards is among 23 recipients of this year's Order of Pegasus, the university's most prestigious student award.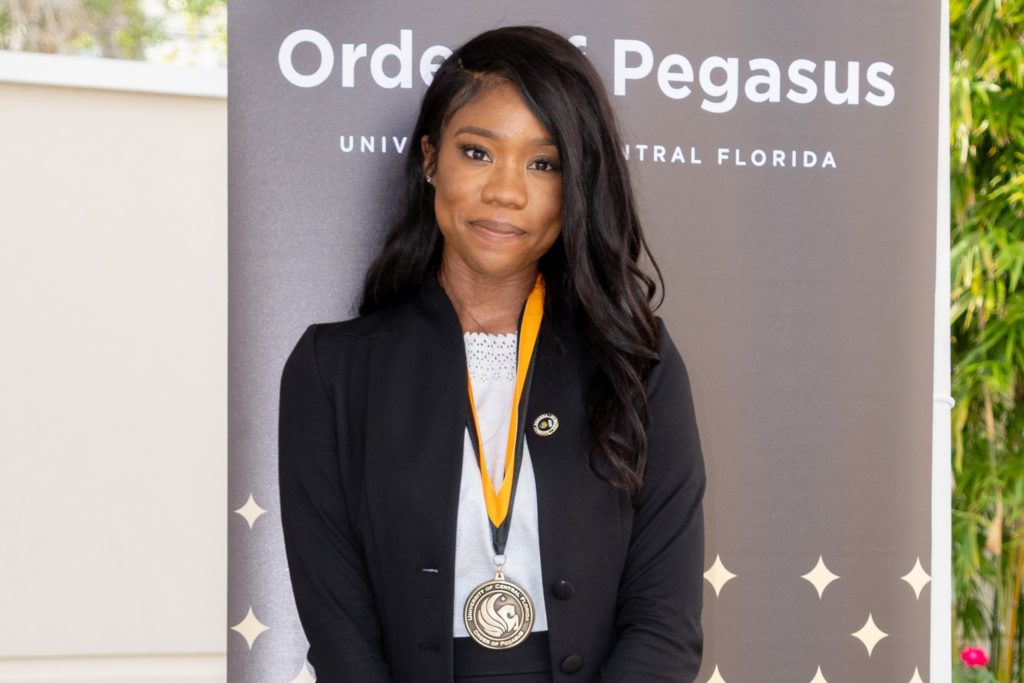 "I am passionate about education and I hold myself to high standards," says Sadie Richards, a senior in the Bachelor of Science in Nursing (BSN) program and 2021 recipient of the Order of Pegasus award. "As a first-generation college student, I consider it a privilege to have the opportunity of a college education, so I don't take it for granted."
Richards' commitment to education and excellence is unwavering, and she has overcome many challenges in her academic career. A non-traditional college student, Richards began her studies at Palm Beach State College where she balanced two jobs with her coursework. After graduating summa cum laude with an associate degree, she took a year off and worked three jobs to save money to pay for nursing school.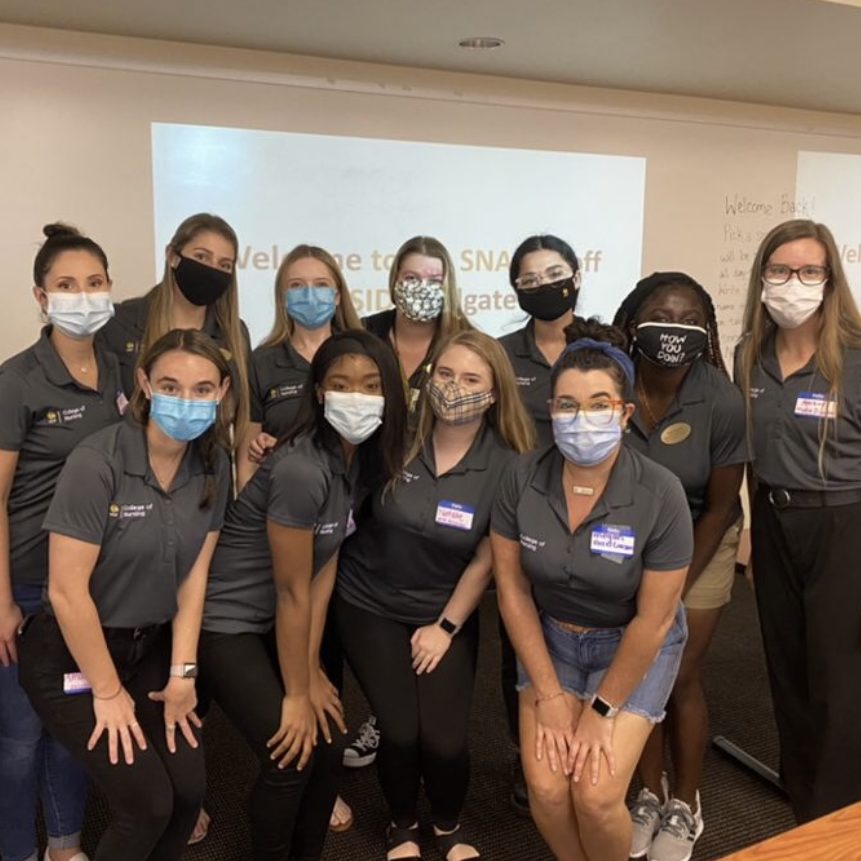 In Fall 2019, she began the rigorous BSN program at UCF where she has maintained a 4.0 GPA. As a result of her academic achievements, Richards earned President's List honors and was awarded two nursing scholarships.
After her first semester in the UCF College of Nursing, Richards became an active member of the Student Nurses' Association at UCF Orlando. She currently serves as vice president of the 140-member award-winning student organization, where she initiated a mentorship program that pairs incoming junior nursing students with seniors to help them successfully transition into the program.
In addition to her academic studies, leadership position and role as a mentor to two students, Richards actively serves the community in Central Florida. She has volunteered with Head Start, Meals on Wheels, Seniors First, and Straight Street to help package and distribute meals to the homeless in Orlando.
"Ms. Richards models excellence with her commitment to learning, but also in the way she treats others and carries herself," says Assistant Professor Brian Peach. "She is principled and disciplined; important attributes in a person joining this country's most trusted profession."
Her commitment to excellence extends to her future in the nursing profession. "She is always looking for opportunities to grow as a clinician and professional," Peach adds. Richards served as research assistant and coauthored a review paper on cognitive impairment in adult survivors of an intensive care unit admission for acute respiratory distress syndrome with Peach and fellow senior Samantha Cooney. The manuscript is currently under review with a journal. In addition, she works as a nursing assistant at Orlando Health Dr. P. Phillips Hospital to strengthen her clinical skills and gain valuable experience.
As a first-generation and non-traditional college student, my time at UCF has opened up a world of opportunities that may have otherwise not been possible. I am extremely grateful for the education, support, mentorship and growth that I have gained through my time here at UCF."
Upon graduation this spring, Richards hopes to become a critical care nurse. "I recognized my passion for critical care during my first semester of nursing school, but it has grown to become even more meaningful during this time of the coronavirus pandemic," she says. "I hope to apply all the knowledge and skills that I have gained through my time here at UCF to really make a tangible difference in my community."
With her passion for education, Richards plans to eventually return to school to earn a doctoral degree to realize her dream of becoming an advanced practice nurse and educator. "I am passionate about advocating for marginalized populations and addressing the health disparities that affect them."
Richards and the other 2021 Order of Pegasus recipients were honored by UCF in a ceremony on Friday, March 26.
Has the UCF College of Nursing Positively Impacted You?
The mission of the College of Nursing at the University of Central Florida is to prepare nurse leaders and patient advocates through excellence in education, research and service.
Find out how to give back to your college, today!
More Stories