Released on November 16, 2021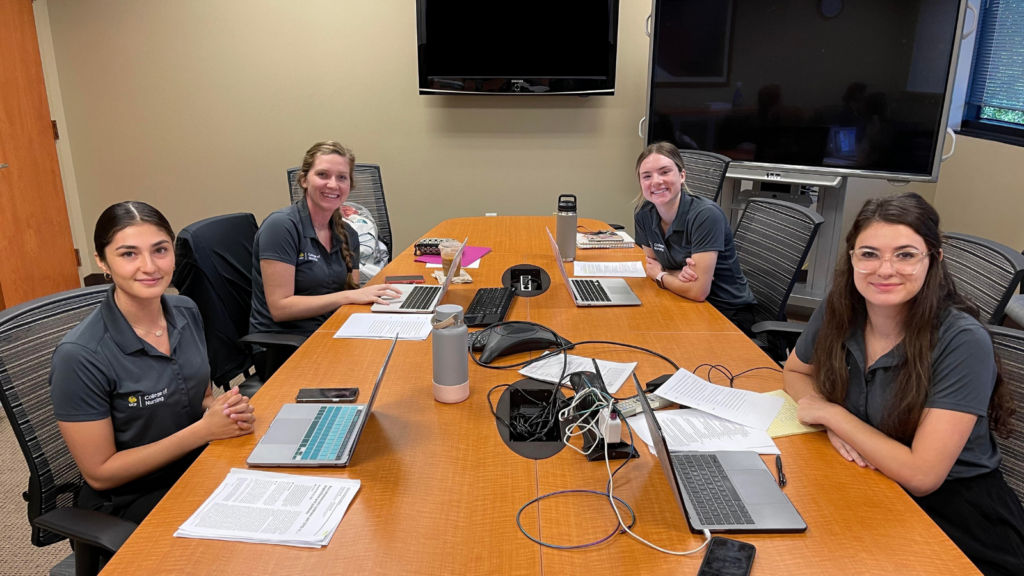 Unlike most of her peers, Vanessa Iturri found her calling for critical care nursing while living a world away from Central Florida. The senior nursing major and active-duty military student was stationed at the Landstuhl Regional Medical Center in Germany at the time. 
Iturri and fellow Student Nurses' Association (SNA) members Elizabeth Brown, Savannah Duke and Caroline Porter all share the same passion for critical care nursing, and together, the senior nursing majors advocated for increased critical care education at the state level.
The nursing students wrote up a resolution, titled "In Support of Education About Post-Intensive Care Syndrome," which advocates for increased awareness of the harmful physical, mental and cognitive effects many survivors of critical illness face. The resolution passed unanimously at the Florida Nursing Students Association convention on Oct. 22.
"These are the sorts of moments you live for as a faculty member," said SNA faculty advisor Brian Peach. "This is what our future nursing leaders look like."
Read More
Has the UCF College of Nursing Positively Impacted You?
The mission of the College of Nursing at the University of Central Florida is to prepare nurse leaders and patient advocates through excellence in education, research and service.
Find out how to give back to your college, today!
More Stories