Released on May 24, 2022

For Oncology Nursing Month, meet Assistant Professor Veronica Decker who has made it her lifelong mission to care for patients with cancer. Today she continues to make an impact as one of a few psycho-oncology experts in Central Florida and in preparing tomorrow's healthcare leaders as director of the Nurse Executive DNP degree program.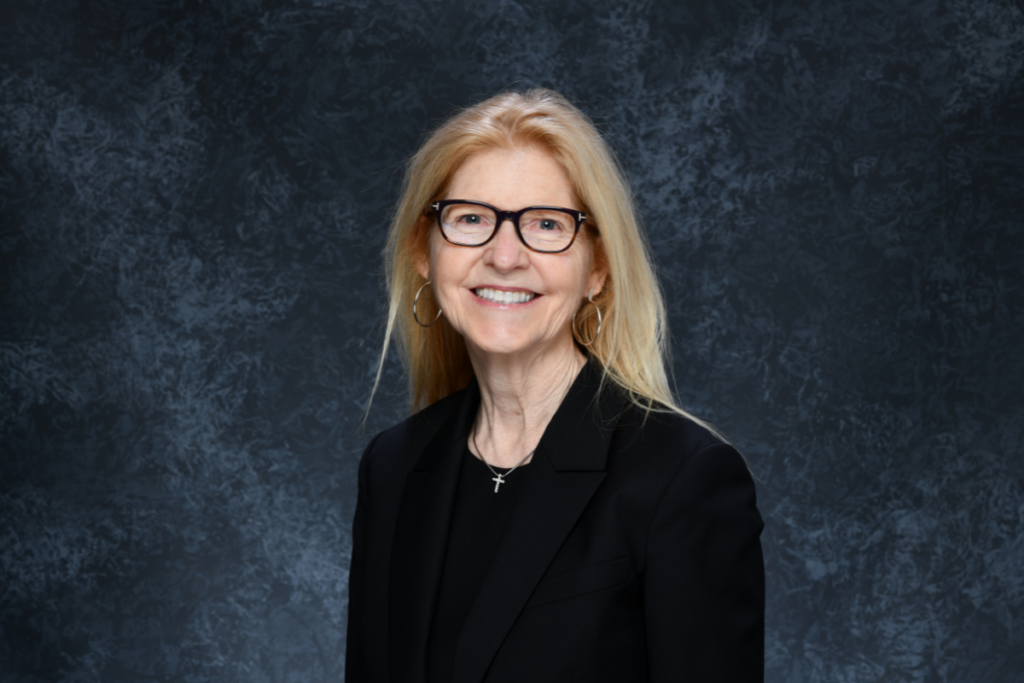 From private practice to executive leadership to research, Veronica Decker has – and continues – to make a positive impact in the lives of patients with cancer. For most of her career, which spans nearly four decades, she has focused on the psychological, social and mental health needs of patients with cancer.
Her impact is far-reaching. She has advised more than 1,000 cancer patients at a private practice she founded, authored and published an inspirational book for patients and families, and developed innovative clinical interventions. Decker developed some of today's national telehealth guidelines to assess mental health needs and alleviate access burdens for people with cancer and depression, and created an innovative technology-based clinical intervention to assess and mitigate distress in patients with breast cancer.
---
Collaborating with Other Experts
She continues to expand her knowledge and expertise in the field, recently completing a research internship at Massachusetts General Hospital (MGH) with a neuropsychiatrist from Harvard who works with patients who have cancer and mental illness.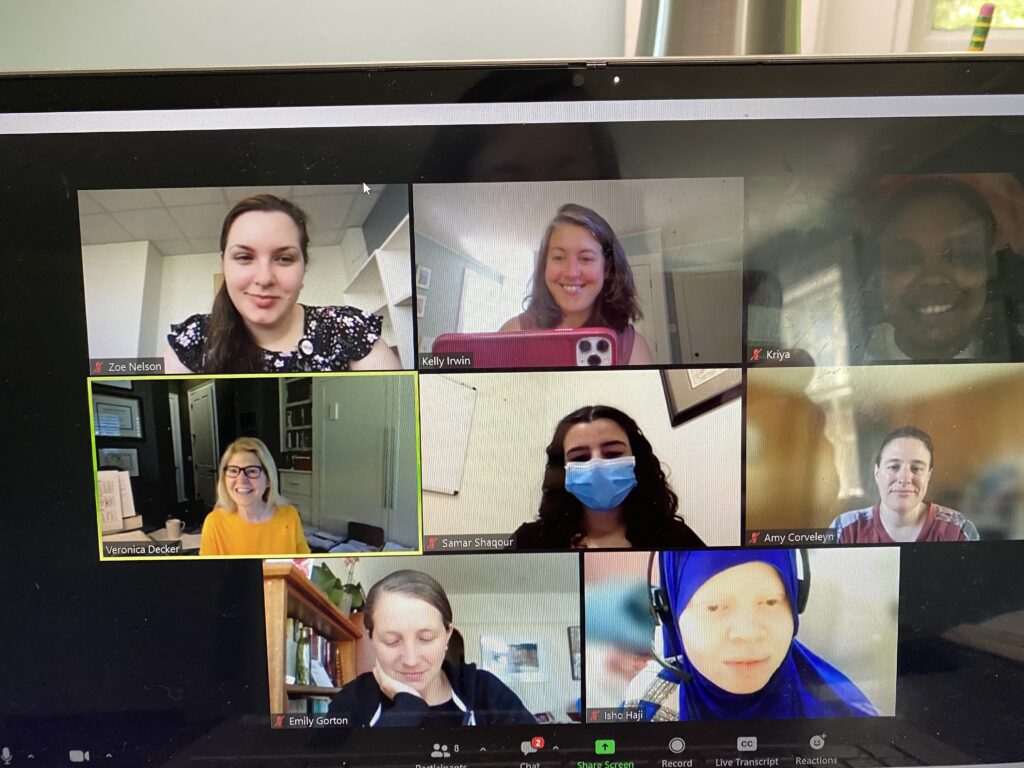 "There are not many experts in psycho-oncology, and it is so important that we collaborate with each other," said Decker. "What I have learned this last year has helped me develop expertise in a unique assessment for patients with cancer who have serious mental illness and helped me further clarify my research goals."
She also collaborated with the team (pictured on right) at MGH on "Developing a Virtual Equity Hub: Adapting the Tumor Board Model for Equity in Cancer Care," which published last month in The Oncologist. "Seriously mental ill patients die 20 to 30 years before other patients in the same circumstance," commented Decker on the importance of the model to address health disparities.
Another outcome of her collaboration is a forthcoming publication in Oncology, in which Decker first-authored a practical guide for oncology clinicians about the care of patients with serious mental illness as well as ways in which oncology nurses can play a more pivotal role in their care. "There is bias and a lack of information regarding patients with cancer and serious mental illness," she said. "I believe the guide will be highly useful for providers to have when these patients show up for consultations and care."
---
Preparing Tomorrow's Leaders
Decker is just as passionate about preparing future healthcare leaders as she is about caring for patients with cancer. She brings a wealth of experience and a different perspective to her instruction.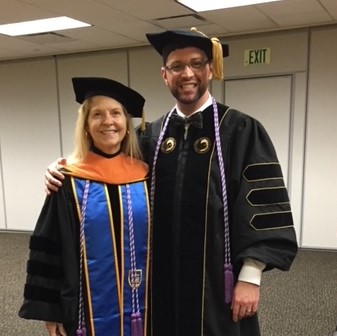 In addition to her clinical practice and healthcare leadership positions, Decker has an MBA from the University of Notre Dame. "That degree and subsequent experience provided a solid understanding of principled leadership and economics," she said. "Those are crucial for future healthcare leaders, particularly ones who will hold administrative positions at their organizations and those in nonprofit sectors or in government."
While many graduate students may be nervous to take her economics course, arriving with no previous experience or knowledge of basic principles or the use of programs such as MS Excel, they leave supplying glowing reviews and acquiring the essential knowledge for success in their careers.
"Economics is working with scarcity, such as how to complete a project with limited funds or how to effectively utilize a limited number of nurses in staffing. It is always relevant," she said.
---
Addressing the Nursing Shortage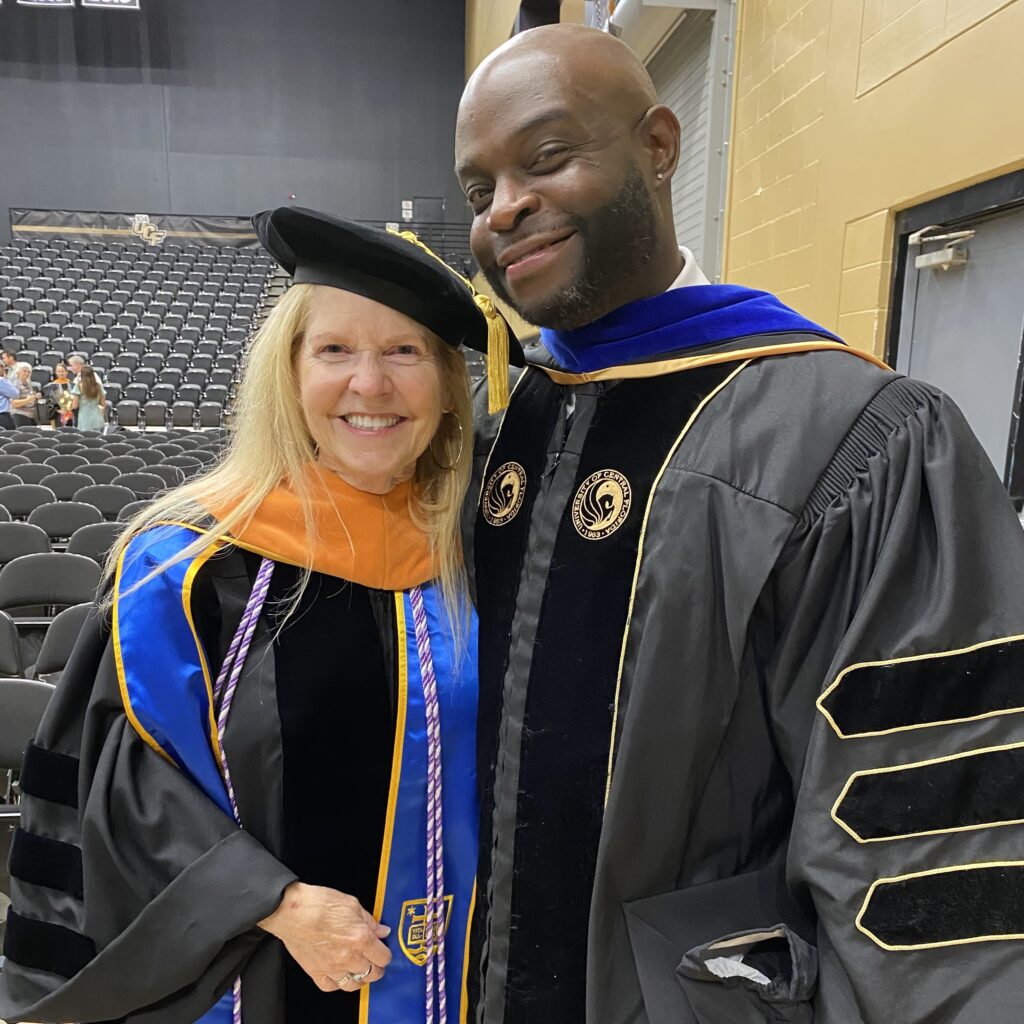 The latter example is something healthcare leaders are experiencing across the nation, and current students are among those working to address it. As part of the program, students develop a quality improvement project.
"We're seeing students identifying projects from their current experience, and that experience is a shortage of nurses."
"Students are producing projects on resiliency and other retention strategies, and making an impact not only in their current workplace but in other healthcare systems by publishing their projects."
"While it's been a tough last couple of years for the profession and healthcare leaders, I am excited about our students and future leaders," she said. "Working with such bright, talented, motivated people inspires great confidence about where nursing is headed."
Has the UCF College of Nursing Positively Impacted You?
The mission of the College of Nursing at the University of Central Florida is to prepare nurse leaders and patient advocates through excellence in education, research and service.
Find out how to give back to your college, today!
More Stories