Released on May 4, 2023

At age 62, Nadine Jacobson '23MSN, who is legally blind, has overcome many challenges in life but has persevered in her commitment to lifelong learning.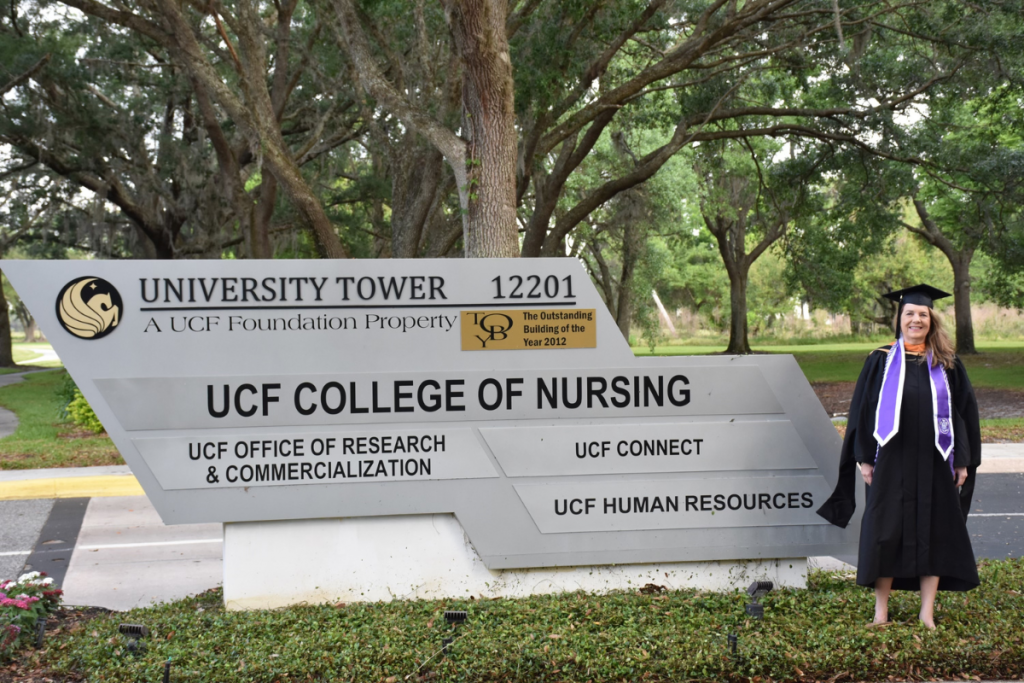 Like the other students who are receiving a master's degree in healthcare simulation this weekend at UCF, Nadine Jacobson is a licensed registered nurse. But unlike her peers, she isn't actively practicing as a result of losing her eyesight years ago.
For Jacobson, who has had the visual impairment for 25 years, the online program presented an opportunity for her to return to a profession she loves.
"I was intrigued to be able to do something in nursing without patient contact," she says.
Her journey to this degree — her second master's in nursing and fifth overall — has been filled with challenges.
Read More
Has the UCF College of Nursing Positively Impacted You?
The mission of the College of Nursing at the University of Central Florida is to prepare nurse leaders and patient advocates through excellence in education, research and service.
Find out how to give back to your college, today!
More Stories