Released on January 6, 2021

Private philanthropy is helping nursing students make it through COVID-related financial crises.

Next week, when the Spring 2021 semester begins, senior nursing student Josée Etienne will return to UCF to complete her clinicals, coursework and honors thesis. But for Etienne and several other nursing students, the semester almost didn't happen.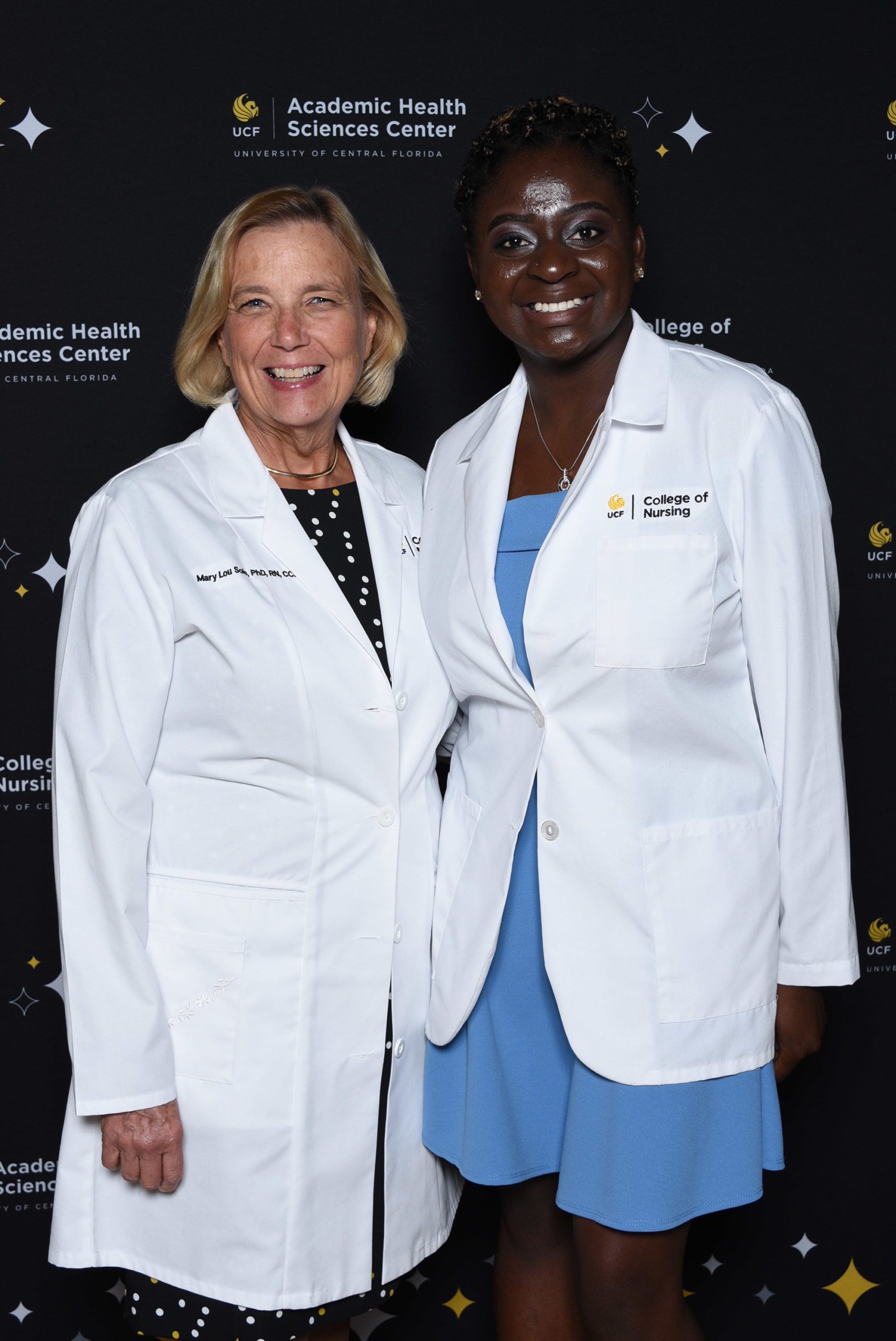 Last year, at the beginning of March, halfway through the second semester of her junior year, things were falling into place perfectly for Etienne. She had secured a full-time, paid internship for the coming summer that would cover both her rent and her tuition for the three summer classes she needed. The following year, she would graduate with her bachelor's degree in nursing and achieve her dream of becoming a nurse.
Then COVID happened. Etienne's internship was canceled and she had no other source of summer income.
I was nervous. I was scared. Tuition was still due.
Help came in the form of the College of Nursing Student Emergency Fund. The fund, which was established in 2009 with a $25,000 gift from the Gertrude Skelly Charitable Foundation, supports students through financial crises like the one Etienne was facing.
Thanks to private donations, led by UCF Foundation board member Carrie Callahan '92, the fund was recently expanded to help Etienne and six other nursing students in similar circumstances stay afloat and continue their education.
Etienne is still on track to graduate in May 2021. After that, she hopes to work in a neonatal intensive care unit for a few years before returning to school to pursue her Doctorate in Nursing Practice (DNP).
"I want to use that degree to travel to less fortunate countries and give back. There are a lot of mothers out there who need prenatal and neonatal care, and I would love to be able to give them some of my time and knowledge," says Etienne.
If you would like to help other nursing students achieve their dream of becoming a Knight Nurse, click here.
Adapted from the Winter 2020-21 issue of IMPACT, the magazine of the UCF Foundation, Inc.
Has the UCF College of Nursing Positively Impacted You?
The mission of the College of Nursing at the University of Central Florida is to prepare nurse leaders and patient advocates through excellence in education, research and service.
Find out how to give back to your college, today!
More Stories