Released on April 16, 2021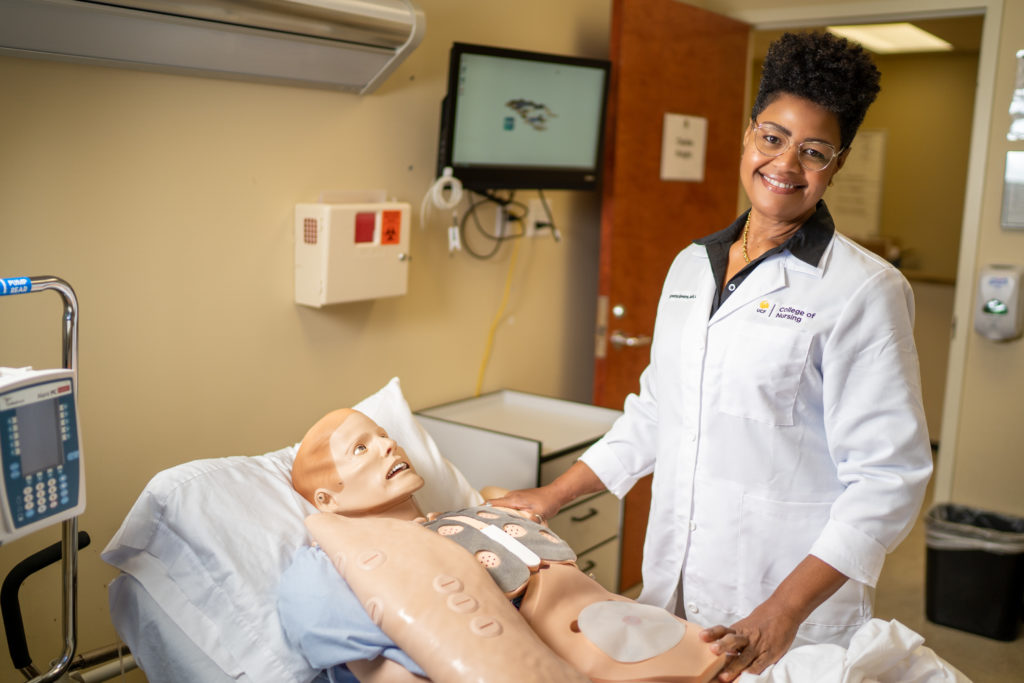 Syretta Spears, assistant director of the UCF Simulation, Technology, Innovation and Modeling (STIM) Center in the College of Nursing, is among the world's first 25 professionals to receive the advanced certified healthcare simulation operations specialist (CHSOS-A) designation from the Society for Simulation in Healthcare.
In addition, in other related news, the College of Nursing's Healthcare Simulation Graduate Certificate has become the first UCF online graduate certificate to attain a "high quality" designation from the UCF Center for Distributed Learning.
Read More
Has the UCF College of Nursing Positively Impacted You?
The mission of the College of Nursing at the University of Central Florida is to prepare nurse leaders and patient advocates through excellence in education, research and service.
Find out how to give back to your college, today!
More Stories