Released on May 1, 2020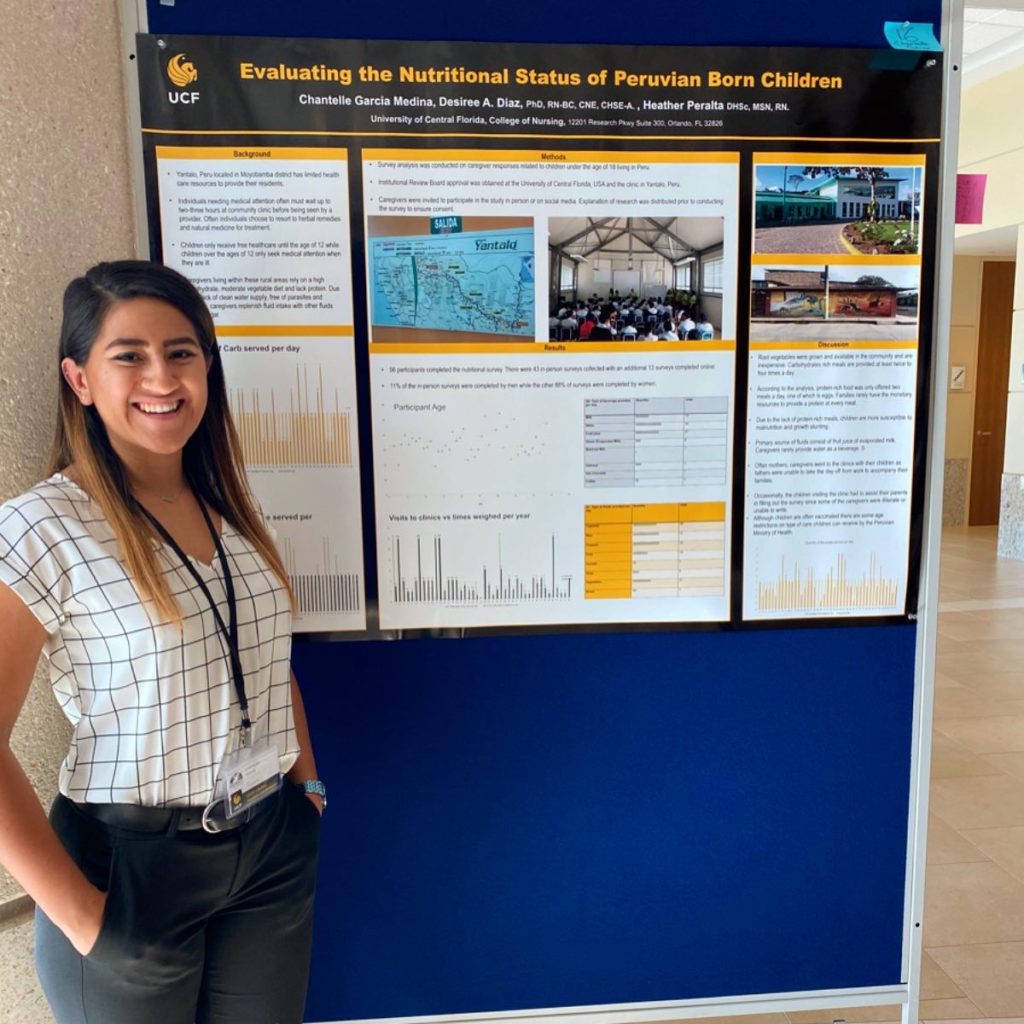 For her Honors Undergraduate Thesis, Chantelle Garcia Medina '20BSN sought to make a lasting difference in the lives of underserved patients in Peru – by focusing on the health of the youngest generation. Her work will continue to make an impact after graduation.
In 2019, Garcia was part of an interdisciplinary group of UCF students that traveled to the Yantaló Clinic in Peru to provide much-needed medical care to hundreds of underserved patients in the rural community.
While there, she also conducted her Honors Undergraduate Thesis, "Evaluating the Nutritional Status of Peruvian Born Children." It focused on healthcare for children in the country and identified how the group could make a lasting difference during their time at the clinic.
Prior to the trip, she spoke with her thesis chair and co-chair, Drs. Desiree Díaz and Heather Peralta, who had both traveled to Peru in 2018 and were returning with the group in 2019. The Yantaló Clinic is a hub for wellness and healthcare for many families in the area who lack monetary resources to travel to urban cities to visit hospitals. In 2018, Díaz and Peralta had noticed that many of the children they assessed and cared for at the clinic were malnourished, and didn't meet the necessary height and weight requirements.
It was beautiful to see how our patients completely trusted us even though we were foreigners.
Garcia developed and conducted a survey with caregivers to better understand the children's nutritional intake and health practices. The anonymous survey was conducted in the clinic's waiting room and also online through the clinic's website.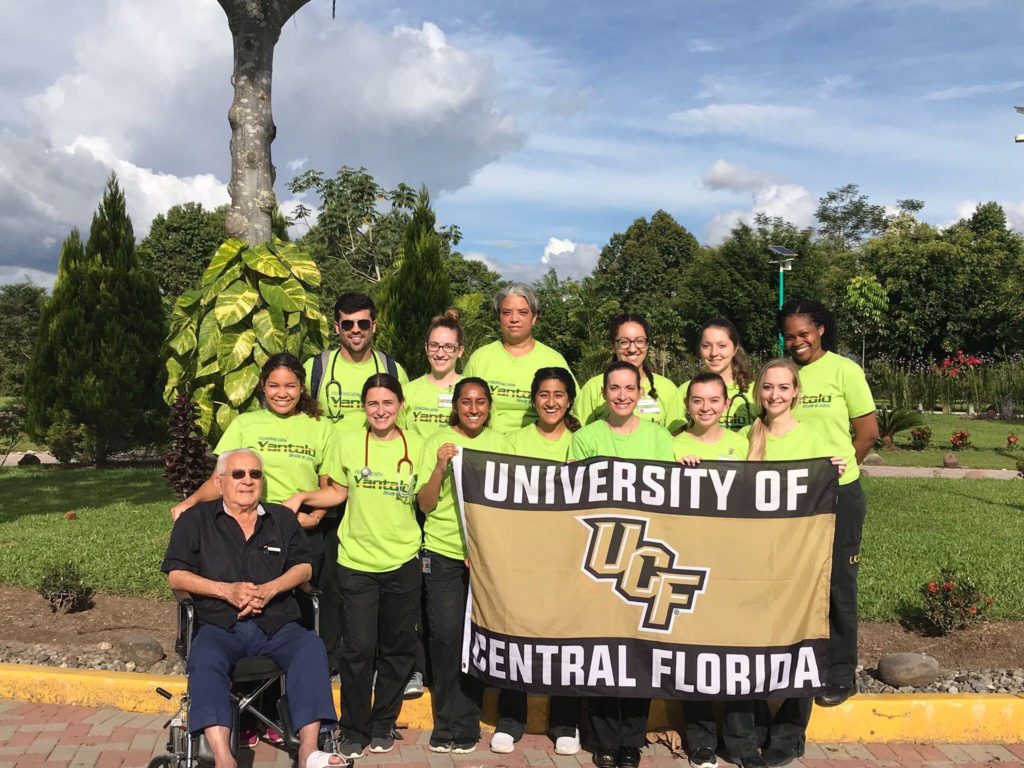 In addition, Garcia, Peralta and Díaz would speak directly with patients to gain a better understanding of what was missing in their diets. "It was beautiful to see how our patients completely trusted us even though we were foreigners. Patients were very grateful that we took time to educate them," said Garcia.
Her research identified that there was low protein intake in a majority of meals served, and fluid intake is minimally monitored and not seen as a priority. Additionally, the primary source of fluids for children was in the form of fruit juices and evaporated milk. This is because families rarely have monetary resources to provide a protein at every meal, and there is a lack of clean water supply readily available.
With the recent COVID-19 outbreak, Garcia had to quickly change her plans of presenting her thesis in person and instead via Zoom. "I'm grateful for Drs. Diaz and Peralta, who mentored and supported me throughout the thesis and these unprecedented times," she said.
Garcia graduates this week from UCF with a bachelor's in nursing degree. While she will be leaving the UCF College of Nursing to work as a nurse in the Emergency Department at Orlando Regional Medical Center, her research will continue.
"Chantelle's work will inform the volunteers at the clinic on ways to educate patient families on nutrition," said Díaz. "It will also guide future education projects for health and nutrition in both the clinic and school system."
Garcia's research also laid the groundwork into identifying the lack of clean drinking water, which is important especially in the humid climate of Peru. When it is safe for students to return on a medical service trip to Peru, plans are being made to implement LifeStraws. The devices filter out 99 percent of parasites to provide clean drinking water to an individual for more than five years.
Has the UCF College of Nursing Positively Impacted You?
The mission of the College of Nursing at the University of Central Florida is to prepare nurse leaders and patient advocates through excellence in education, research and service.
Find out how to give back to your college, today!
More Stories