Released on October 20, 2022

The UCF College of Nursing alumna and faculty member is among 15 educators worldwide honored by the National Hartford Center of Gerontological Nursing Excellence.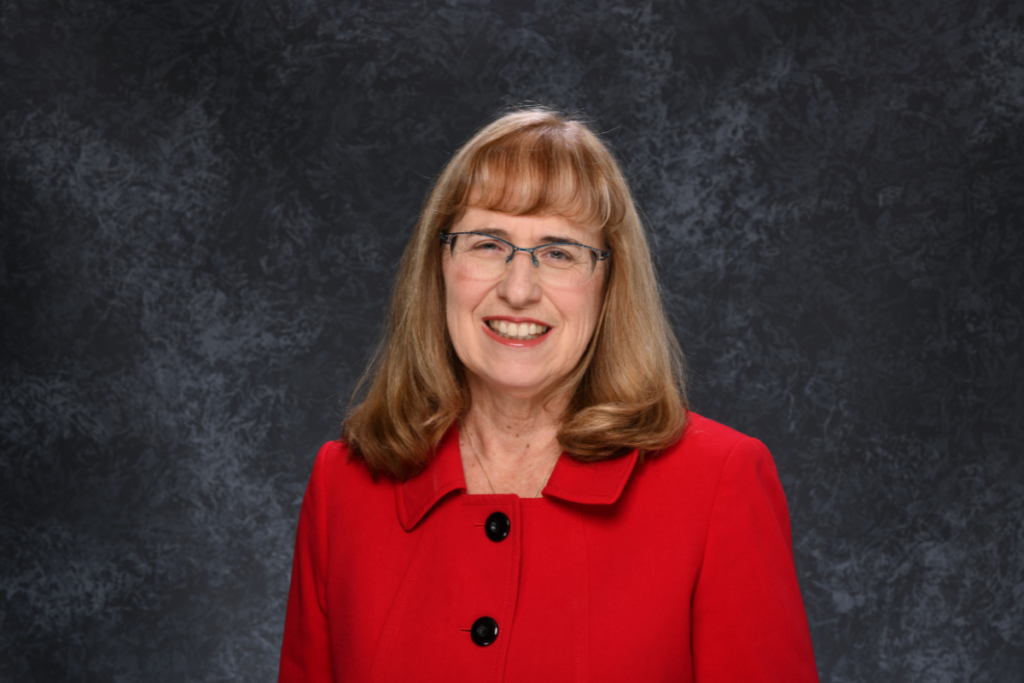 Jacqueline LaManna '13PhD, associate professor at UCF College of Nursing, has been recognized by the National Hartford Center of Gerontological Nursing Excellence (NHCGNE) as a Distinguished Educator in Gerontological Nursing. She is among 15 nurse educators from around the world in the Class of 2022 who were honored during the NHCGNE annual leadership conference this week.
The Distinguished Educator in Gerontological Nursing designation recognizes outstanding gerontological educators for their commitment to education and the care of older adults.
According to the NHCGNE, "Given the rapidly growing older adult population and the urgent need to prepare the future nurse workforce to care for an aging population, it is imperative to have well-prepared nurse educators not only with knowledge and skills in care of older adults, but also with teaching competence so that they can foster positive attitudes toward older adults and actively engage learners at all levels."
A board-certified adult nurse practitioner, LaManna has more than 35 of experience as a clinician, educator and researcher. An expert in diabetes care, where she holds multiple certifications and is a national fellow, LaManna has published and presented her research in the field nationally. Her recent research has examined optimizing care transitions of older adults with diabetes and the experiences of older adult male caregivers.
In addition, LaManna has recently made contributions to nursing education as a certified telehealth educator. She is part of national team of educators developing a telehealth education toolkit for nurse practitioner programs. In addition, she has received funding to study the use of telehealth robots for educating nurse practitioners in gerontology.
She became passionate about educating nursing students, across all levels, on core gerontologic nursing skills after witnessing early in her career that many nurses, especially new graduates, lacked experience and competence in working with older adults. That experience, and later, her dissertation work on hospital-to-home experiences of older adults diagnosed with diabetes, reinforced her desire as a nurse educator to develop nursing skill sets in students that deliver patient-centered care to older adults and their family caregivers.
LaManna has been on faculty at UCF since 2006, and is the director of the Advanced Practice DNP program. In addition to her faculty appointments, LaManna maintains a clinical practice at the Endocrine Clinic at the Florida Department of Health in Brevard County. She is past research committee chair of the Association of Diabetes Care and Education Specialists, where she was recently elected to the board of directors.
LaManna is the second faculty member at the UCF College of Nursing to be recognized as Distinguished Educator in Gerontological Nursing. Aging expert and associate professor Ladda Thiamwong was in the inaugural class in 2018.
Has the UCF College of Nursing Positively Impacted You?
The mission of the College of Nursing at the University of Central Florida is to prepare nurse leaders and patient advocates through excellence in education, research and service.
Find out how to give back to your college, today!
More Stories