Released on August 2, 2023

From musical theater to bartender to now Knight nurse, Kris Hysler — who graduates Saturday — is ready for her next adventure and proves you're never too old to start over.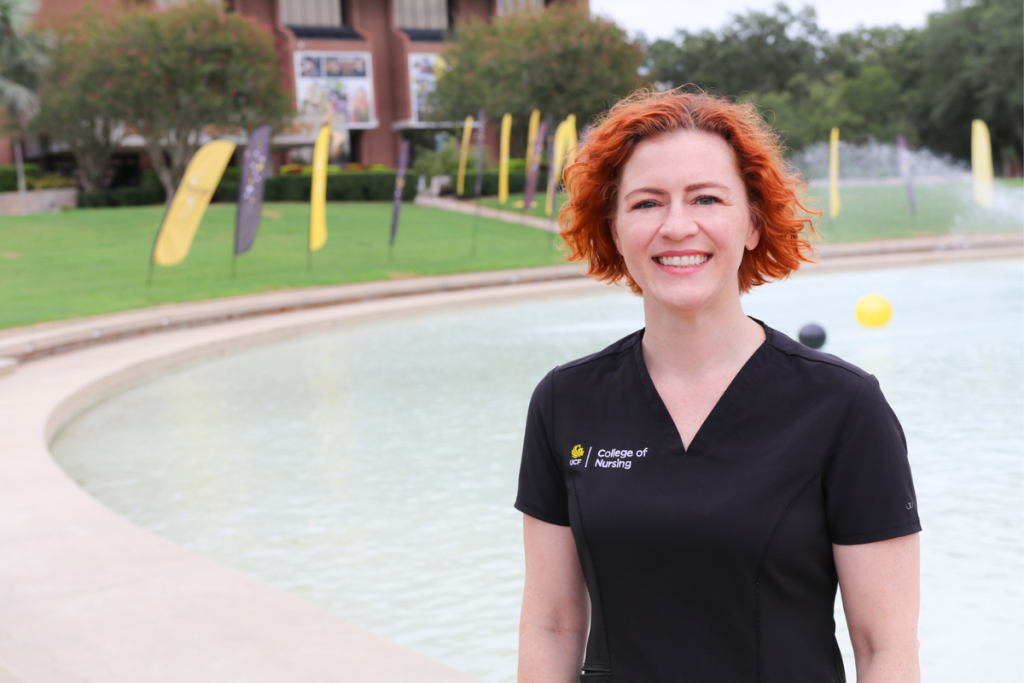 Kristen "Kris" Hysler is not your typical nursing student. At the age of 38, she's nearly the oldest in her accelerated second degree bachelor's in nursing (BSN) cohort — a program that fast-tracks career changers to a bachelor's degree in nursing in 15 months.
When she walks across the stage at Addition Financial Arena this Saturday, she already has a job waiting. After she takes the national registered nurse (RN) licensure exam, Hysler will begin the RN transition-to-practice residency at the Orlando VA. She hopes to eventually practice in critical care, but says, "wherever they put me, I'll be happy."
Read More
Has the UCF College of Nursing Positively Impacted You?
The mission of the College of Nursing at the University of Central Florida is to prepare nurse leaders and patient advocates through excellence in education, research and service.
Find out how to give back to your college, today!
More Stories