Released on November 30, 2022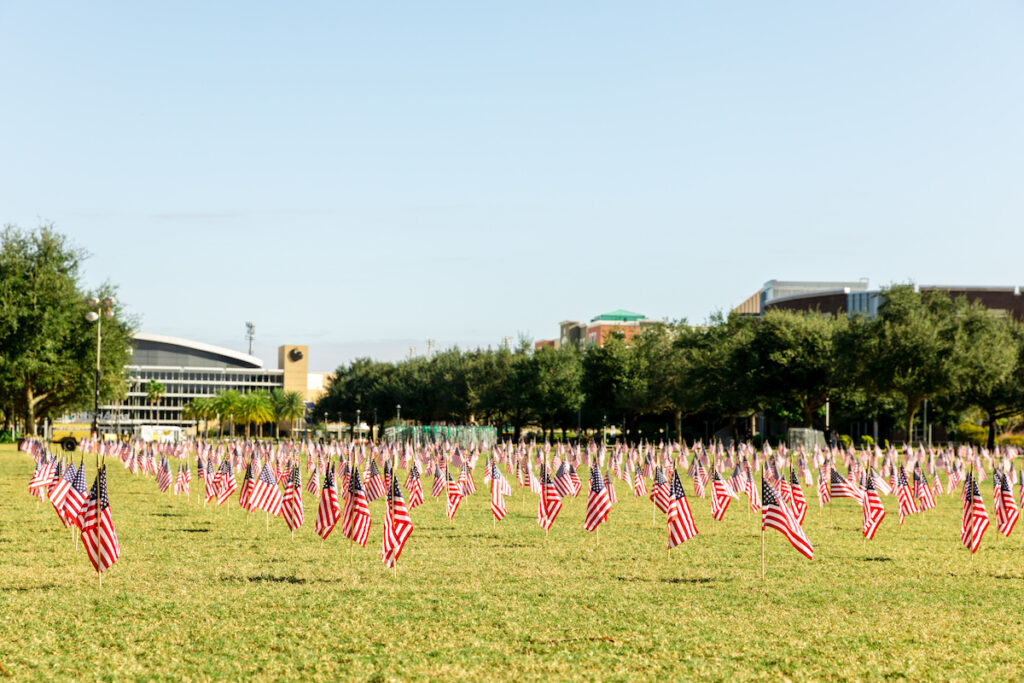 In honor of National Veterans and Military Families Month, meet two UCF College of Nursing student Veterans and graduate students — Bostella Walker and Trecia D. Jones '08MSN — who continue to serve their community as nurse leaders and researchers.
---
Veteran Serving Veterans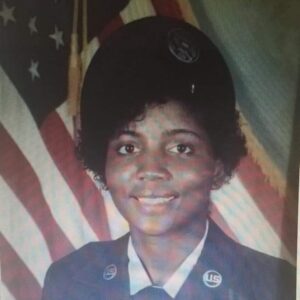 "As a Veteran, I am passionate about Veterans' medical care and that they receive the best care possible and have the best outcomes," said Trecia D. Jones '08MSN, a current student in the Family Nurse Practitioner DNP program.
For Jones, serving in the military is a family affair. In addition to her service to the country that included active duty in the U.S. Air Force and Air National Guard, her father is a U.S. Army Veteran who served for more than three decades.
She is making a difference in the lives and medical care of Veterans as a clinical nurse leader at the Orlando VA Medical Center and in her doctoral research project, which has been presented at state and national conferences. "I am so excited about sharing this project and making a difference in this population," Jones said.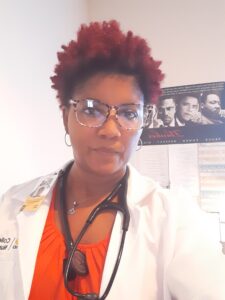 Her quality improvement project is to increase vitamin B12 monitoring in Veterans who have diabetes and take metformin, as the American Diabetes Association Standards of Medical Care recommendation states that long-term use of metformin may be associated with biochemical vitamin B12 deficiency which can lead to peripheral neuropathy. "Vitamin B12 deficiency is reversible, neuropathy is not," said Jones.
After her initial needs assessment identified only approximately a quarter of Veterans with Type 2 Diabetes and take metformin had vitamin B12 levels checked, Jones presented her findings and recommendations to providers. In the months following, vitamin B12 monitoring more than doubled.
Jones credits UCF College of Nursing faculty for supporting her research and educational goals. "My experience at UCF has been nothing but exceptional from the clinical faculty to the classes," she said. "The professors really want you to succeed, and their support is essential to student success."
After graduation in Summer 2023, Jones plans to continue to serve our nation's Veterans. Her goal is to secure a spot in the Orlando VA Nurse Practitioner Residency Program to become a provider in the primary care clinic.
---
Prepared for Leadership
For Advanced Practice Nurse DNP student Bostella Walker, serving in the U.S. Air Force supported her dreams of becoming a nurse.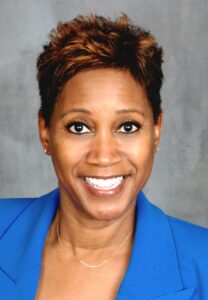 Walker began her 22-year career in the military as a morse code operator before returning to school to become a registered nurse. "Because of the hours we worked in intelligence, it became necessary for me to pursue my nursing degree full-time," she said.
After obtaining her BSN, she reenlisted in the U.S. Air Force and was commissioned as an officer. Her military service included two deployments to Afghanistan and a European deployment to support the Iraq/Afghan wars. "This was the best experience that I have come to understand prepared me for my career now," said Walker.
Walker is currently director of nursing at the Florida Department of Health in Palm Beach, which includes serving as nurse manager for shelter duties during natural disasters such as the recent Tropical Storm Nicole. "The military prepared me to manage these situations as whenever I was deployed I was involved in the monitoring and moving of more than 200 injured airmen and mass casualty of soldiers and marines – sometimes at short notice."
She moved back to Florida, where she was once stationed, upon retirement and now as a DNP student at UCF, she continues to expand her skills to serve the community. "This is such a phenomenal university and DNP program. I've managed to learn so much more in the nursing field, and I'm able to apply it to my current role," said Walker.
After graduation in Spring 2023, she says she'd like to teach at UCF. "I'm truly impressed with the college, and I'd like to give back what I've learned," she said.
Thank you to Bostella Walker, Trecia Jones and all of the UCF student Veterans for your service.
Has the UCF College of Nursing Positively Impacted You?
The mission of the College of Nursing at the University of Central Florida is to prepare nurse leaders and patient advocates through excellence in education, research and service.
Find out how to give back to your college, today!
More Stories