Released on September 24, 2019

FORTY YEARS AGO on Sept. 24, 1979, a group of 50 undergraduate BSN students and four faculty members convened at UCF to launch what is today one of the nation's best nursing programs.

Among the initial cohort was Rosemary Notarantonio '81BSN, principal for Notarantonio & Associates and member of the Dean's Advisory Board (far right in photo below). "We were the trailblazers and pioneers, so to speak. Together, we were concurrently building and piloting the spaceship that would one day become the acclaimed college that it is today."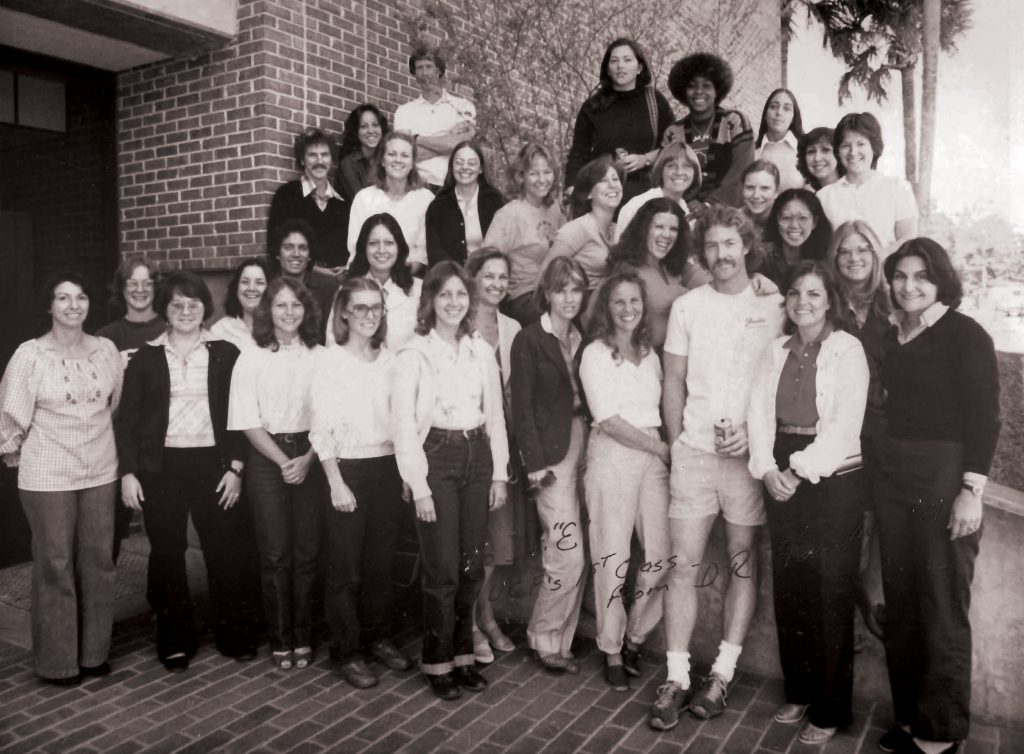 Since then, UCF nursing has charged on in a continuous pursuit of excellence in education, research and practice. In its four-decade long history, the now College of Nursing has remained committed to developing future nurse leaders and innovative programs for an ever-evolving healthcare industry.
"Like UCF, over the last 40 years, the college has grown in programs, faculty and research to make a larger impact on the health of a global community," said Dean Mary Lou Sole.
"Now with 11,000 Knight nurses and more than 60 nationally recognized faculty experts, we are ensuring a healthy future for all by providing excellence in patient care, making decisions to improve healthcare quality and access, and innovating nursing education and practice with groundbreaking discoveries."
This storied history, and the bright future ahead, is the collective effort of thousands of students and alumni, and countless faculty and leaders.
Celebrate UCF Nursing
Join the celebration by:
Nominating UCF nursing alumni for the 40 Noble Knight Nurse awards,
Reserving a "golden ticket" to the 40th Gala at Rosen Shingle Creek® Hotel,
Giving a gift to the 40th anniversary fund to help Knight nurses charge on,
Sharing a memory for social media,
And much more!
Visit nursing.ucf.edu/40 for more details.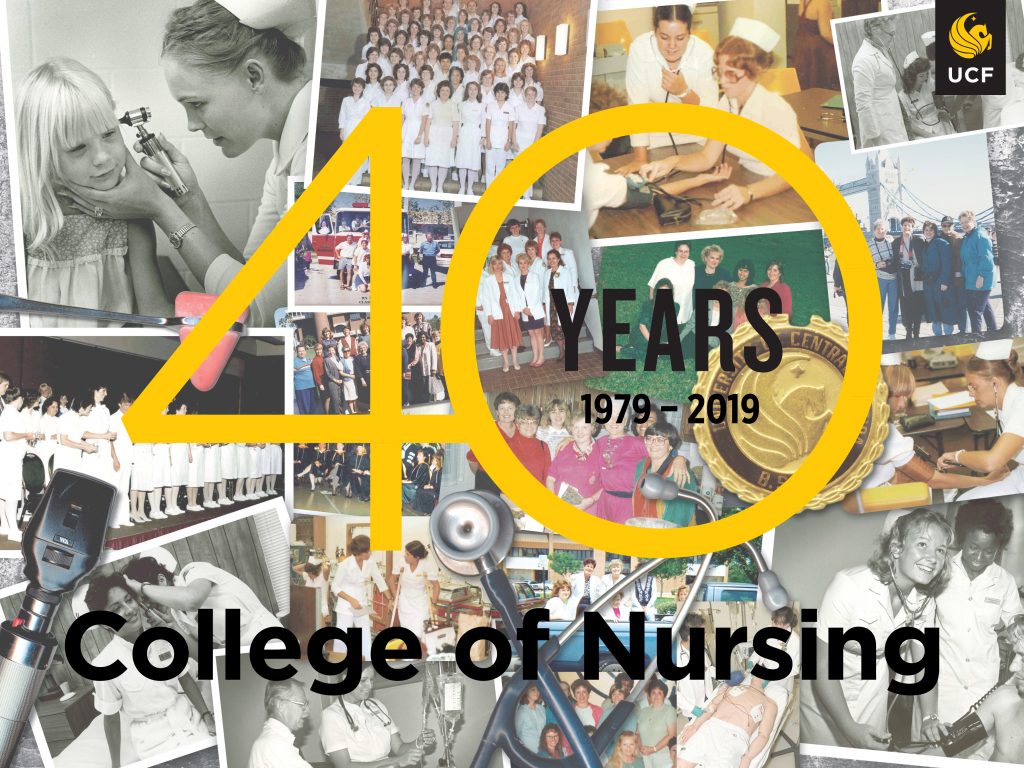 Has the UCF College of Nursing Positively Impacted You?
The mission of the College of Nursing at the University of Central Florida is to prepare nurse leaders and patient advocates through excellence in education, research and service.
Find out how to give back to your college, today!
More Stories