Released on May 6, 2021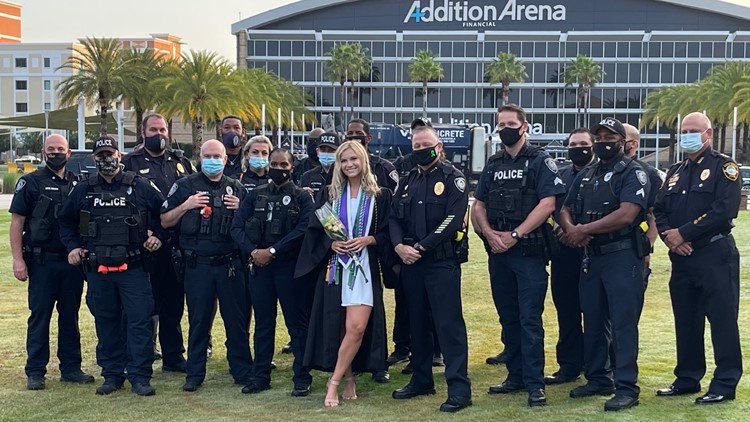 WTSP 10 Tampa Bay reported on how the Tarpon Springs Police Department came to Orlando to celebrate the graduation of Aleena Kondek, a fallen officer's daughter and graduate of the UCF Traditional BSN program at the Daytona campus.
Read More
Has the UCF College of Nursing Positively Impacted You?
The mission of the College of Nursing at the University of Central Florida is to prepare nurse leaders and patient advocates through excellence in education, research and service.
Find out how to give back to your college, today!
More Stories