Released on March 27, 2020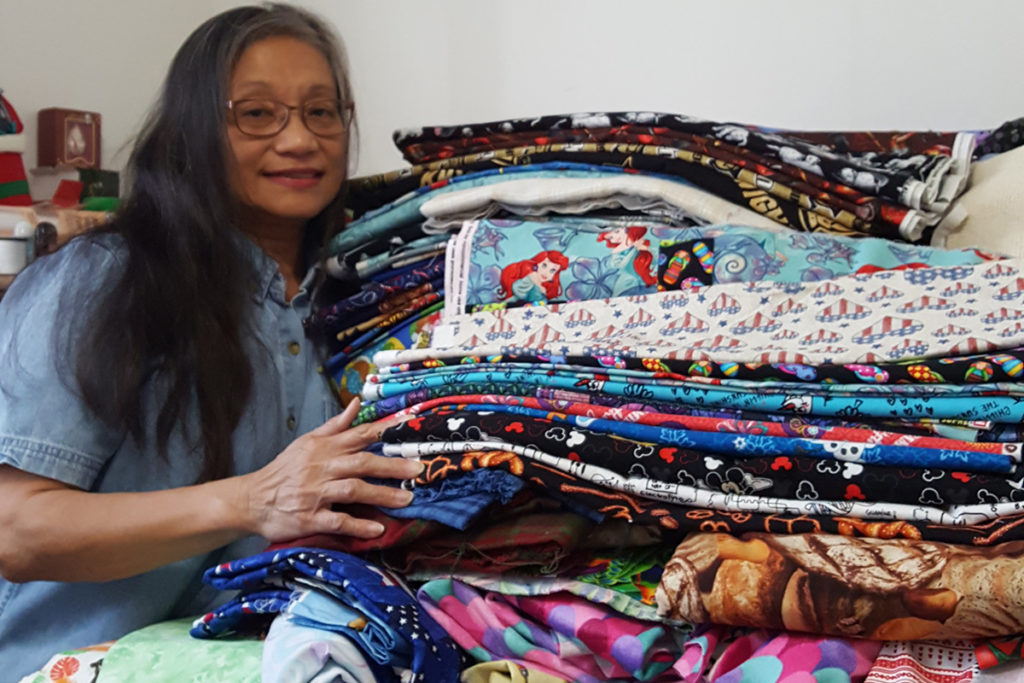 Chris Dantes, a grants specialist in the UCF Office of Research, is one of the many people across the country who has taken up the effort of sewing homemade face masks for first responders and medical personnel.
While the homemade masks are not adequate protection for healthcare providers, they may help bridge the gap until the more effective masks for blocking coronavirus particles become available again, says Annette Bourgault, an assistant professor in UCF's College of Nursing.
Read More
Has the UCF College of Nursing Positively Impacted You?
The mission of the College of Nursing at the University of Central Florida is to prepare nurse leaders and patient advocates through excellence in education, research and service.
Find out how to give back to your college, today!
More Stories