Released on September 12, 2022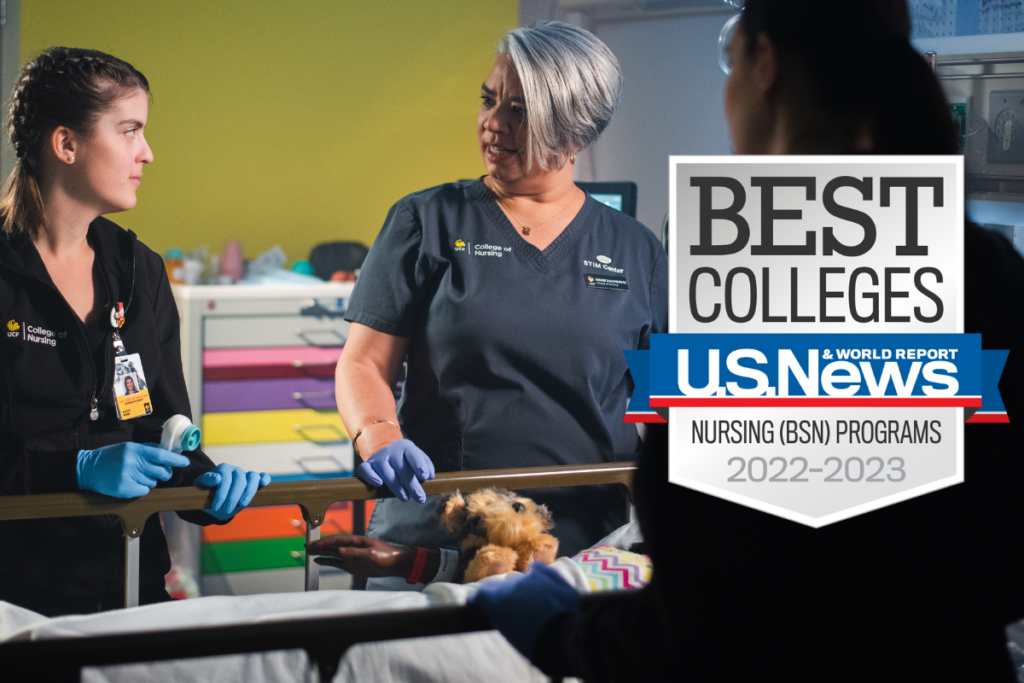 UCF continues to rise in the rankings for its nursing degree programs. In the 2023 Best Colleges rankings by U.S. News & World Report, the University of Central Florida is ranked No. 51 among the nation's Best Undergraduate (BSN) Nursing Programs – the highest ranking in university history.
"UCF's College of Nursing continues to lead the charge in solving our nation's nursing shortage by providing a cutting-edge education to a much-needed Knight nurse workforce of providers, leaders, scientists and faculty," says Dean Mary Lou Sole.
"Today's rankings reflect our faculty and staff's dedication to academic excellence, to solving healthcare's challenges, and to positively impacting the health of our communities. We will continue to build upon this momentum, unlocking more opportunities and realizing our full potential, with our new home at Lake Nona's Medical City."
Read More on UCF Today
Has the UCF College of Nursing Positively Impacted You?
The mission of the College of Nursing at the University of Central Florida is to prepare nurse leaders and patient advocates through excellence in education, research and service.
Find out how to give back to your college, today!
More Stories