Released on September 18, 2023

Only celebrating its 60th anniversary, UCF is an innovative technology and research university producing talent for in-demand fields like nursing and engineering, which are ranked among the nation's best degree programs.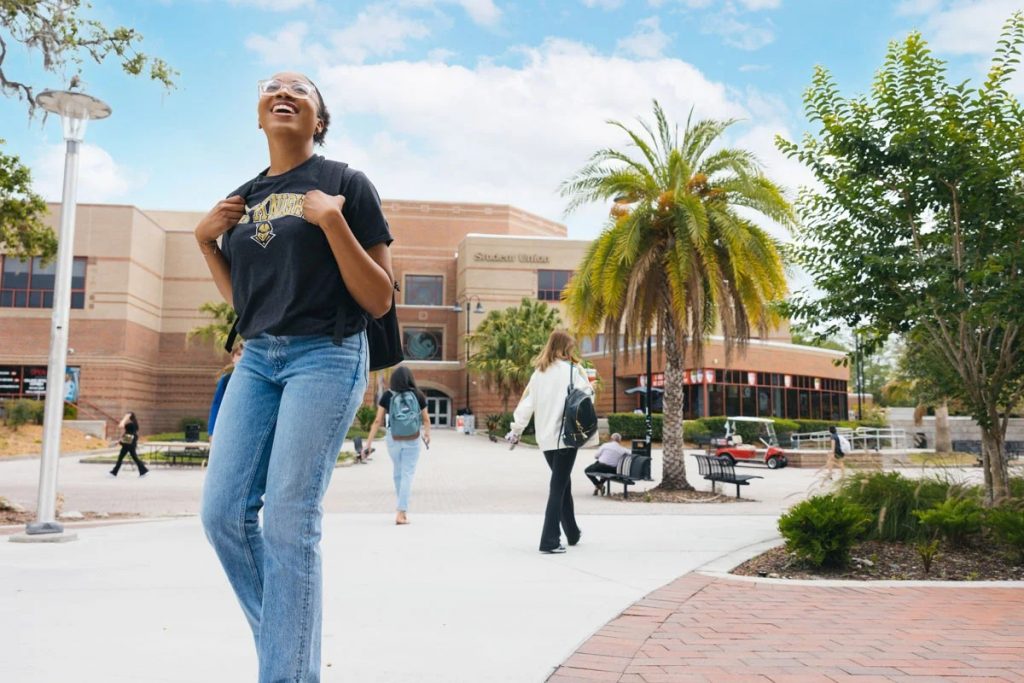 UCF's Continued Recognition in Innovation
UCF continues to be recognized as one of the nation's top and most innovative universities — rising as an education innovator renowned for science, health and technology education, including nursing, which has rapidly advanced to become one of the nation's best, according to U.S. News & World Report's 2024 Best Colleges rankings.
Among the Nation's Best Nursing Programs Addressing the Nursing Shortage
As the nation is dealing with a nursing shortage, using innovate technology like simulation to meet this need is critical to advancing nursing education. UCF is ranked No. 31 for Best Undergraduate Nursing Programs — an incredible 65 spot increase over two years and 20 spot increase from last year.
"UCF's continued rise in national rankings show the value of our nursing degrees to our communities," says Mary Lou Sole, dean of UCF's College of Nursing. "We are fueling the talent pipeline with Knight nurses who receive a high-quality education and are prepared to provide compassionate care and clinical excellence. As we build the College of Nursing for the future, we will unleash more potential in our students, faculty and alumni to continue to innovate nursing education and address the nation's nursing shortage."
Read More
Has the UCF College of Nursing Positively Impacted You?
The mission of the College of Nursing at the University of Central Florida is to prepare nurse leaders and patient advocates through excellence in education, research and service.
Find out how to give back to your college, today!
More Stories