Released on October 28, 2022

Through two U.S. Department of Education grants, UCF will increase opportunities to support Hispanic/Latino/a/x student success across the university, with an intentional project dedicated to the nursing profession.

Para la versión en Español, oprima aquí.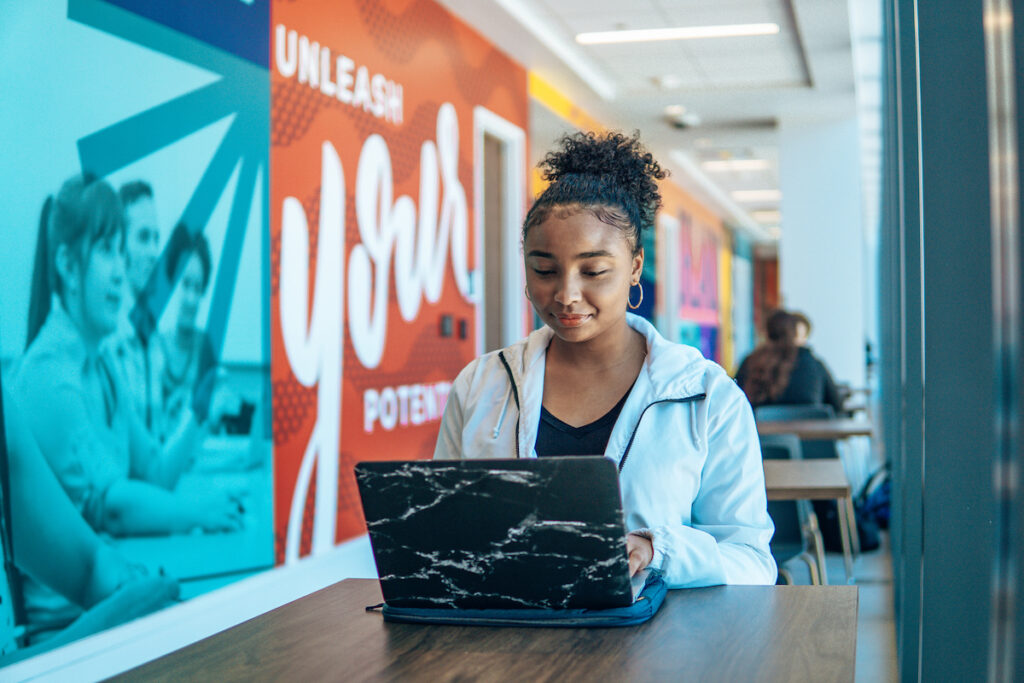 UCF has been selected for two, five-year U.S. Department of Education (ED) Title V grants totaling $5.7 million to reduce barriers for Hispanic/Latino/a/x students earning undergraduate and graduate degrees, while enriching learning experiences for their development of career and cultural competencies — aligning with the university's priority to support student success and well-being.
One grant supports dedicated efforts to bolster Hispanic/Latino/a/x enrollment in and graduation from nursing graduate programs.
Project ENFERMERIA
A $2.7 million Title V grant will be used to fund a project aimed at increasing Hispanic/Latino/a/x representation in nursing graduate programs at UCF through 2027. Through Project ENFERMERIA (Educating Nurses for Engagement, Research, Mentoring Excellence & Reinforcing Interpretation Access), UCF will equip more Hispanic/Latino/a/x nurses to provide culturally congruent care and meet the language needs of the Central Florida region. The funding is part of ED's Promoting Postbaccalaureate Opportunities for Hispanic Americans Program.
"The importance of this funding is twofold," says Desiree Díaz, an activity coordinator on the grant, who is UCF College of Nursing's Undergraduate Simulation coordinator and an associate professor. "It provides an opportunity to enhance the knowledge and background of nurses in relation to healthcare disparities and social determinants of health that impact the communities in which the students live and work, while speaking to the need to increase the representation of trained medical interpreters within healthcare settings to mitigate these issues. It provides power of change and impactful implementation within the healthcare setting."
Read More on UCF Today
Has the UCF College of Nursing Positively Impacted You?
The mission of the College of Nursing at the University of Central Florida is to prepare nurse leaders and patient advocates through excellence in education, research and service.
Find out how to give back to your college, today!
More Stories