Released on May 26, 2020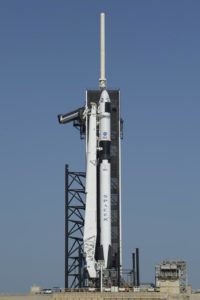 NASA wants spectators to stay home amid the COVID-19 pandemic.
Nursing Assistant Professor Annette Bourgault speaks to Space.com and offers some of the following advice.
"Despite asking people to stay home, I know they're going to come anyway. So I guess the best message is, please, anybody who's watching the launch from places other than their home, remember that we're still in the middle of a pandemic and that the social distancing and masking are still important."
Read More
---
Has the UCF College of Nursing Positively Impacted You?
The mission of the College of Nursing at the University of Central Florida is to prepare nurse leaders and patient advocates through excellence in education, research and service.
Find out how to give back to your college, today!
More Stories