Released on May 6, 2021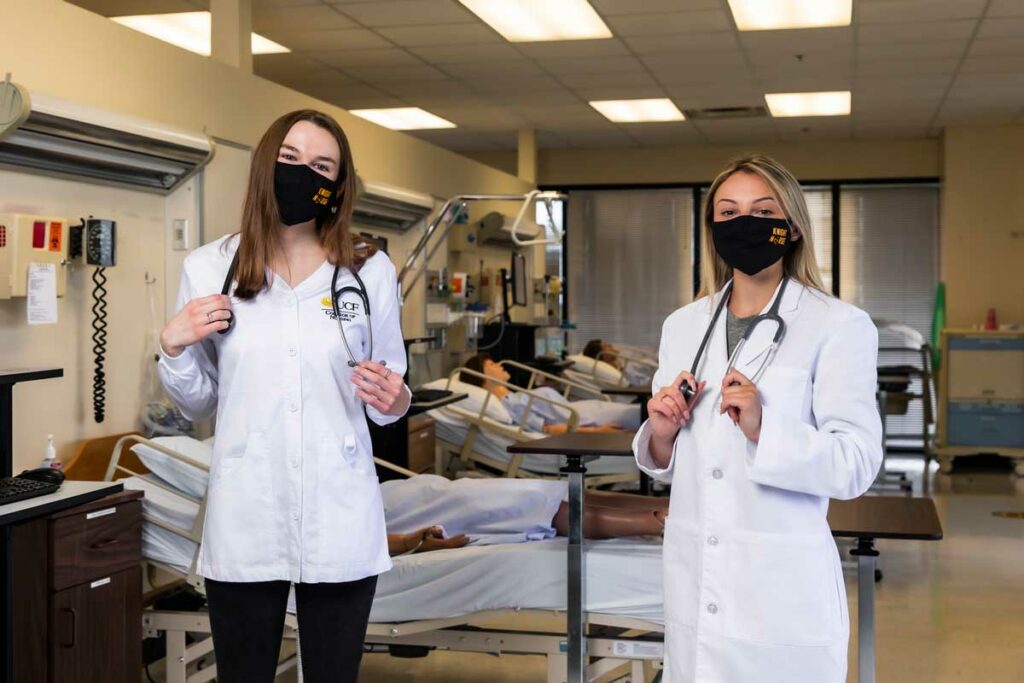 COVID-19 has shed light on the work of nurses and other frontline healthcare workers, and has inspired a surge of people to consider the profession for themselves – including students Jesika Van Welie and Morgan Ruggiero.
The UCF College of Nursing has seen that effect firsthand, with an unprecedented amount of applications this year. For its traditional BSN program, the college saw about 150 more applications than usual, a 26 percent increase over last year.
Read More
Has the UCF College of Nursing Positively Impacted You?
The mission of the College of Nursing at the University of Central Florida is to prepare nurse leaders and patient advocates through excellence in education, research and service.
Find out how to give back to your college, today!
More Stories