Released on July 12, 2022

Fundraising launches for the new, permanent home with expanded space and cutting-edge technology to combat the nursing shortage and foster interdisciplinary research.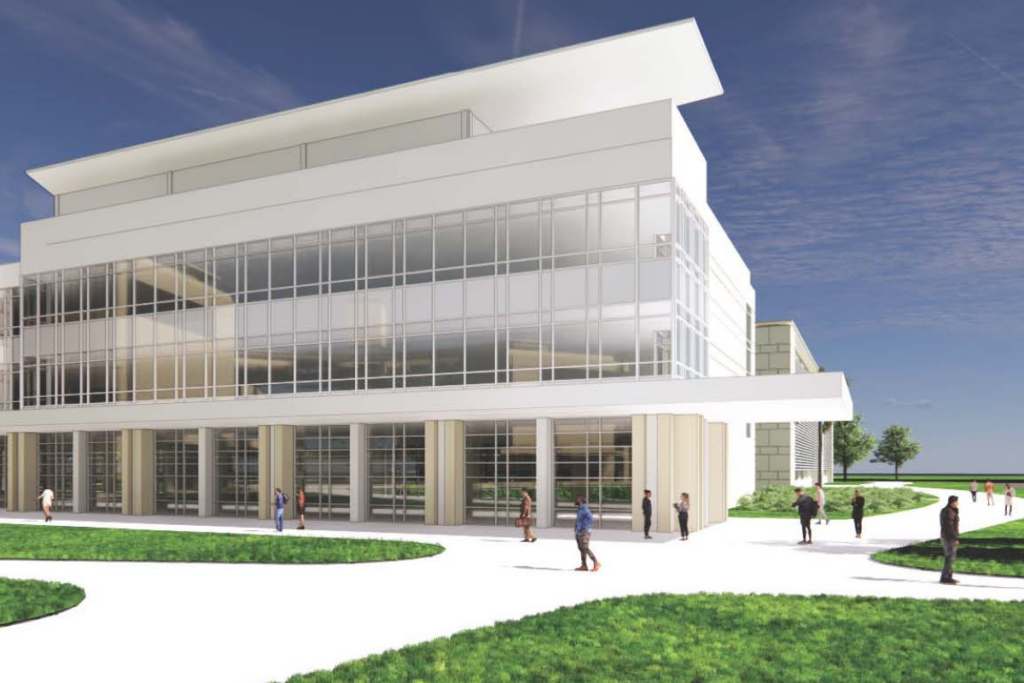 UCF's College of Nursing would be able to graduate more nurses and nursing faculty, helping to combat the nation's critical nursing shortage while fostering more innovation and collaboration with a new building at Lake Nona, Florida.
The Board of Trustees this week approved the use of state allocated funds to begin the planning and design phase for the projected 90,000-square-foot College of Nursing building at the UCF Academic Health Sciences Campus in Lake Nona. With state allocated funding estimated to pay for less than half of the new building, the college will launch a strategic fundraising campaign to secure private support for the project.
"UCF's College of Nursing leverages the innovation and collaboration our university is known for to educate the nurse caregivers, researchers and educators of tomorrow," says President Alexander N. Cartwright. "We are incredibly excited to have our nursing students join our Academic Health Sciences Center in Lake Nona, and we look forward to increasing the excellence of our programs and our impact in our community through the partnerships and opportunities that this move will enable."
"This is an incredible milestone for UCF, and we're laser focused on moving from vision to reality," says Mary Lou Sole, dean of the College of Nursing. "This is a transformational project that has wide-reaching impact for our region, and we will need the support of our entire community to help us reach our goal of educating more Knight nurses to positively impact more patient lives, and guide 21st century healthcare."
The new home of the College of Nursing will sit on the 50-acre property already home to the UCF College of Medicine and the UCF Lake Nona Medical Center. Preliminary plans include classrooms as well as state-of-the-art learning labs for health assessment, essential skills and virtual reality located in an expanded space for the College of Nursing's accredited Simulation, Technology, Innovation & Modeling Center, an international leader in providing high-quality simulation experiences to prepare students for clinical practice.
Read More
Has the UCF College of Nursing Positively Impacted You?
The mission of the College of Nursing at the University of Central Florida is to prepare nurse leaders and patient advocates through excellence in education, research and service.
Find out how to give back to your college, today!
More Stories