Released on October 21, 2019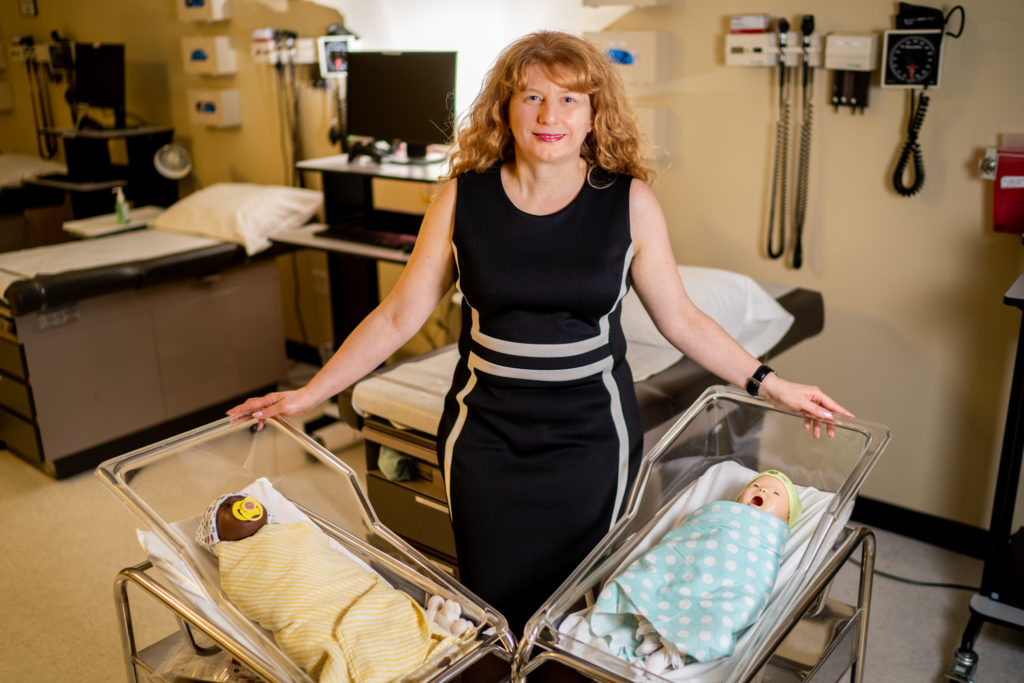 Carmen Giurgescu, a national certified women's health nurse practitioner with nearly two decades of clinical experience and 14 years of research in the field, has recently joined the UCF College of Nursing as the new Associate Dean of Research and Chatlos Foundation Endowed Chair in Nursing, after an extensive national search.
Her research, which has been widely published and presented both nationally and internationally, seeks to ultimately improve birth outcomes for African American women who are 1.5 times more likely to have preterm birth compared to non-Hispanic white women. She is currently working as principal investigator on two National Institutes of Health funded research projects in her area of research totaling $5.6 million.
Giurgescu is a fellow and member of two expert health panels of the American Academy of Nursing. She has received countless honors including the "Best Research Article Award" from the Journal of Midwifery & Women's Health, an Abstract of Distinction recognition from the Council for the Advancement of Nursing Science, and a two-time scholar from the National Institutes of Health.
"Researchers at the UCF College of Nursing are shaping the future of nursing and healthcare, and the university is leading the charge in the areas of multidisciplinary collaboration and cutting-edge technology such as simulation and virtual reality-based scenarios," said Giurgescu. "I look forward to collaborating across the college and university, and to increasing funding and visibility for our innovative research."
Has the UCF College of Nursing Positively Impacted You?
The mission of the College of Nursing at the University of Central Florida is to prepare nurse leaders and patient advocates through excellence in education, research and service.
Find out how to give back to your college, today!
More Stories