Released on July 19, 2021

Welcomes renowned mental health nursing expert Dr. Mona Shattell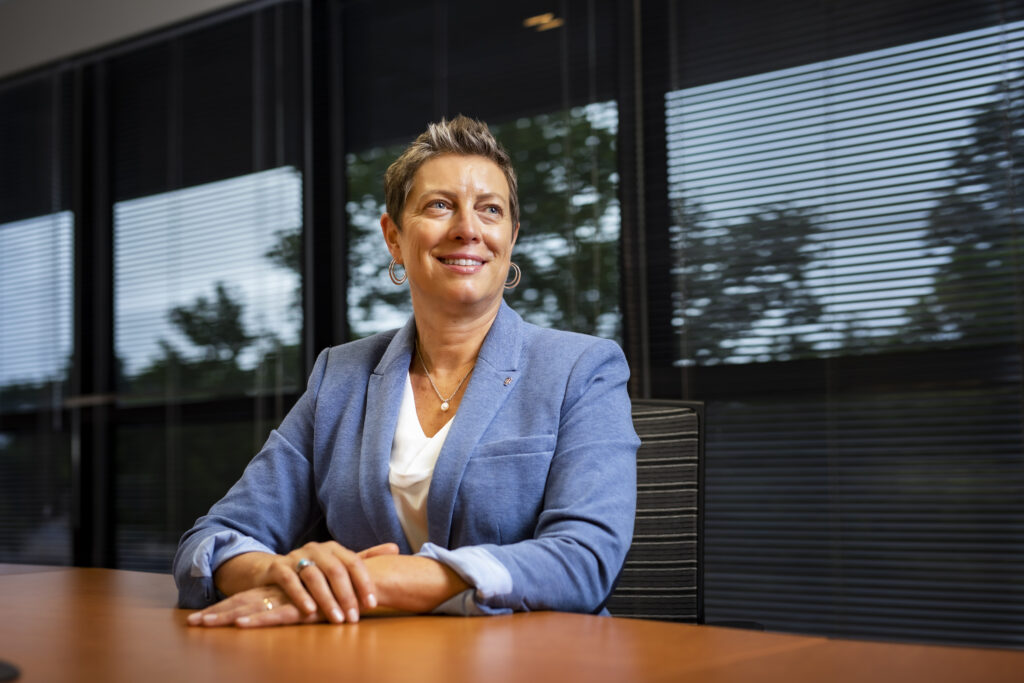 Mona Shattell, PhD, RN, FAAN, has been named the new chair for the Department of Nursing Systems and the Hugh F. and Jeannette G. McKean Endowed Chair in the UCF College of Nursing. As department chair, Shattell will oversee and manage undergraduate and graduate nursing degree programs that prepare students for leadership roles in healthcare.
An internationally recognized mental health and psychiatric nursing expert, Shattell is the author of more than 150 journal articles and book chapters. Her published work focuses on patient-provider relationships, environments of care, and improving the mental health of vulnerable populations, including long-haul truckers. Last year, Shattell was honored with the Jeanette Chamberlain Psychiatric Leadership Award from the International Society of Psychiatric Mental Health Nurses and was named to the Nurse Researcher Hall of Fame by the Sigma Theta Tau International Honor Society of Nursing.
Shattell is the editor of the Journal of Psychosocial Nursing and Mental Health Services and serves on several national committees, including the Health Policy Advisory Committee of the American Association of Colleges of Nursing.
In addition to her contributions to mental health nursing, Shattell has made contributions to the profession as a public thought leader and advocate for nurses. She maintains an active social media presence and is the author of more than 60 nationally published op-eds, including in The New York Times and The Atlantic.
Prior to her appointments at UCF, Shattell served as associate dean and a distinguished scholar at the Johns Hopkins School of Nursing.
Has the UCF College of Nursing Positively Impacted You?
The mission of the College of Nursing at the University of Central Florida is to prepare nurse leaders and patient advocates through excellence in education, research and service.
Find out how to give back to your college, today!
More Stories