Released on September 22, 2020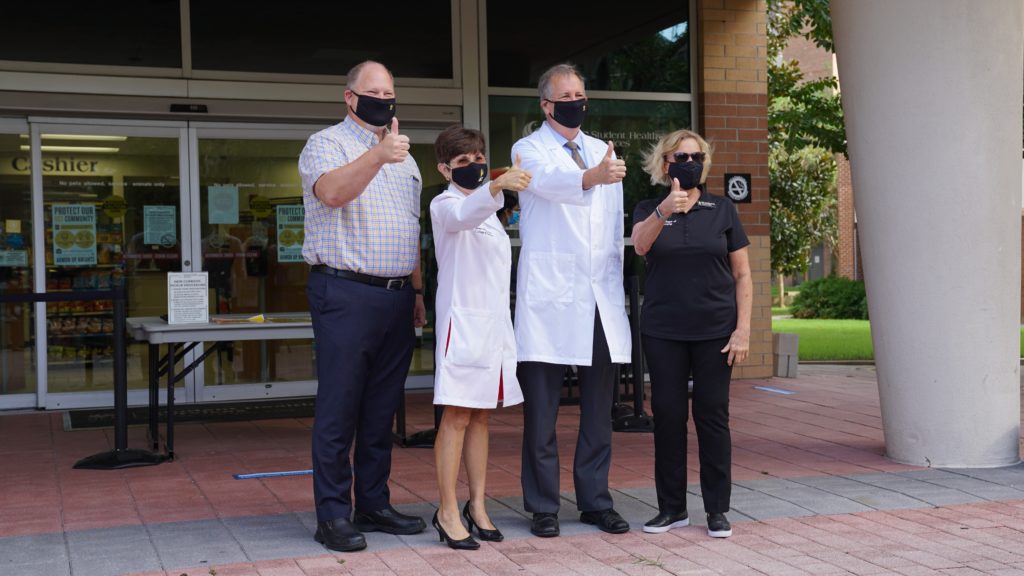 UCF's clinical leaders, including College of Nursing Dean Mary Lou Sole, gathered Monday to give the community a simple message: Get your flu shot.
And then they rolled up their sleeves and were vaccinated at a new mobile flu shot golf cart that's making the rounds on campus to protect even more people from the virus.
Read More
Has the UCF College of Nursing Positively Impacted You?
The mission of the College of Nursing at the University of Central Florida is to prepare nurse leaders and patient advocates through excellence in education, research and service.
Find out how to give back to your college, today!
More Stories