Released on January 14, 2022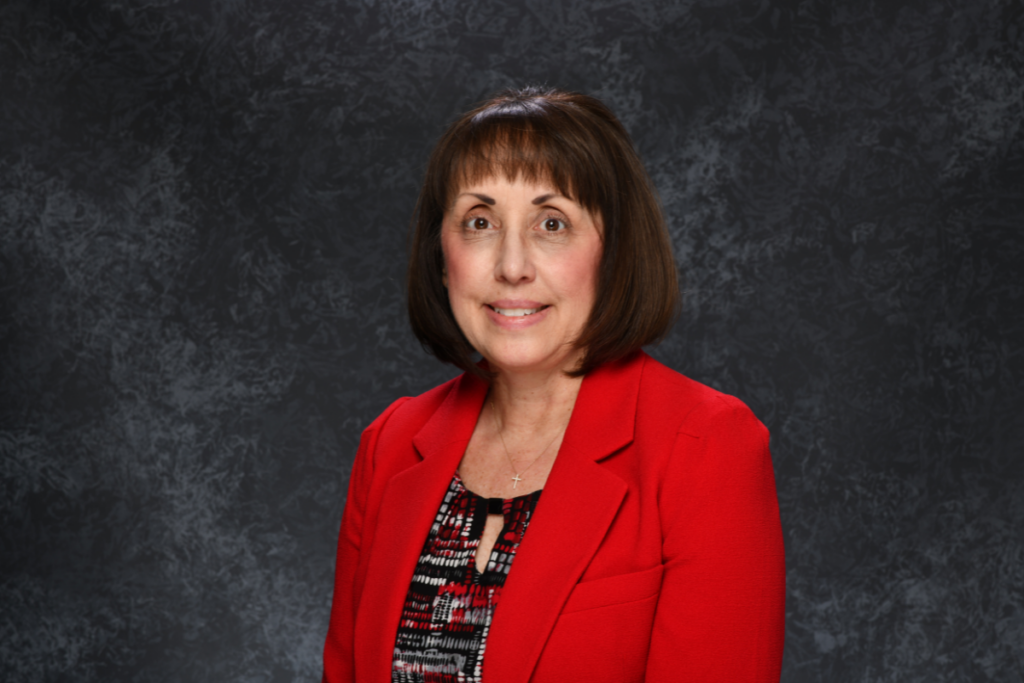 Two-time UCF alumna Sandra J. Galura '12PhD, RN, has more than three decades of healthcare experience – including two decades in leadership roles in Central Florida. Today she leverages that experience in her research, which focuses on challenges faced by frontline and interim nurse managers, and her new role at the College of Nursing as director of the Leadership and Management MSN degree program.
---
You've been a student – twice – in the UCF College of Nursing. Now you're a faculty member. What draws you to UCF and the college?
The general tenor and tone at UCF is one of support, both for the overall success of the student and the mentoring support provided to faculty members. You have the opportunity to engage with students and faculty who are either emerging or recognized experts in their specific disciplines, doing work that is advancing science and changing the world we live in for the better. All of this is accomplished in an environment that is respectful, collegial, and energizing!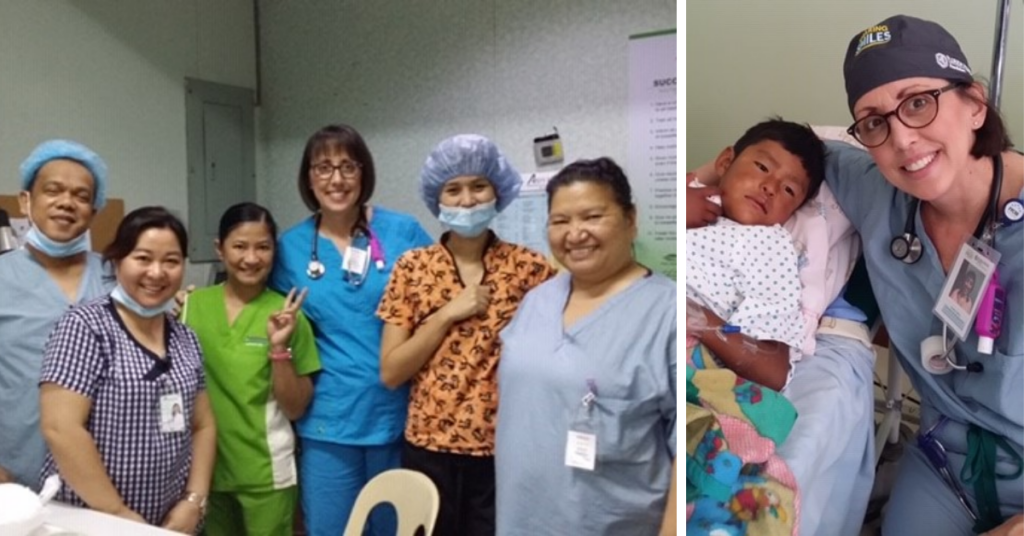 Nurse leaders already had to balance a lot, and are now challenged even more with the ongoing COVD-19 pandemic. How does an advanced degree prepare them for these challenges?
The pandemic has introduced new challenges for both organizations and nurse leaders as work focuses on re-establishing trust with an overextended, exhausted and morally depleted workforce.
Now more than ever, thoughtful human resource management, attention to the health of the work environment, and the culture of the organization should be informed by evidence-based leadership strategies.
Nurse managers and leaders do not gain an awareness of those strategies in a baccalaureate-level education as it lacks the depth of content needed for today's frontline leaders. Even before the pandemic, multiple research studies identify role preparation as lacking among nurse managers and leaders – with some studies noting the strong association of graduate leadership education with nurse manager competence.
Nurse leaders at all levels are responsible for more than the challenges of daily operations. Nurse leaders must be strategic, forward thinkers, constantly striving toward innovation, driving organizational learning and succession planning, and creating just, healthy work cultures. To do so requires academic preparation that exceeds on-the-job training and a bachelor's degree.
Is this the right time for leaders to pursue a graduate degree? How are current graduate students managing the work-life balance in today's challenging times?
Pursuing a graduate degree must be a well-informed choice at any time, but especially now. Most, if not all, of our current graduate students work full time. They frequently cite the importance of support from their family, community and organizations as key to their success.
The combined flexibility of UCF faculty along with the appropriate supportive resources has made the challenge of tackling graduate education doable for the majority of our students, even during these extraordinary times. Of course, while our faculty are flexible when extraordinary situations are encountered, course work still has to be completed.
Ultimately, the decision to pursue a graduate degree is a personal one. That decision should evaluate timing, scope of responsibilities and be collaborative with those that would be impacted most such as family members and an employer.
What advice would you give to current or prospective students in your program to ensure success?
Be purposeful in your choice of a graduate degree. Evaluate your career goals and put time into thinking about the decision to ensure you find the right program fit. For example, the Leadership and Management MSN at the College of Nursing is accredited, offered online, and has both accelerated and part-time options to fit busy schedules.
Graduate education will and should challenge you beyond your previous educational experiences – that challenge requires time and dedication to have a meaningful, successful learning experience.
What are your goals as program director?
To provide a curriculum that is rooted in evidence, yet pivots as needed to address emerging challenges faced by leaders at all levels within a healthcare organization.
What motivates you each day in your work?
Stories students share highlighting "aha" moments where they have applied evidence-based strategies learned in their coursework to solve or address real-word problems in their work environment – and perhaps most importantly, that they were recognized by organizational leaders for their actions! To me, this cements the value of lifelong learning to the student and provides faculty with meaning in their work. There is nothing more motivating that when you can find meaning in your work!
Has the UCF College of Nursing Positively Impacted You?
The mission of the College of Nursing at the University of Central Florida is to prepare nurse leaders and patient advocates through excellence in education, research and service.
Find out how to give back to your college, today!
More Stories